— -- Brandon Wolf said he still checks for exit signs one year after he escaped the attack at Pulse nightclub in Orlando, Florida.
"Those things are going to haunt you," Wolf of Tallahassee, Florida, told ABC News. "Fear of crowded spaces...Fourth of July is going to be really hard and you're not prepared for it. It shows up in so many ways."
Wolf, 29, was at Pulse on June 12, 2016, with his friends Eric Borrero, Christopher "Drew" Leinonen and Leinonen's boyfriend, Juan Guerrero. Wolf and Borrero had gone to the bathroom when Omar Mateen entered the club and started shooting.
Wolf and Borrero fled uninjured. Leinonen and Guerrero were among the 49 killed. Fifty-three were wounded. It was the deadliest mass shooting in modern U.S. history until the Oct. 1, 2017, massacre in Las Vegas, Nevada.
On Oct. 2, Wolf woke up to news that a shooter had opened fire during the Route 91 Harvest Music Festival, killing 59 people and injuring 527.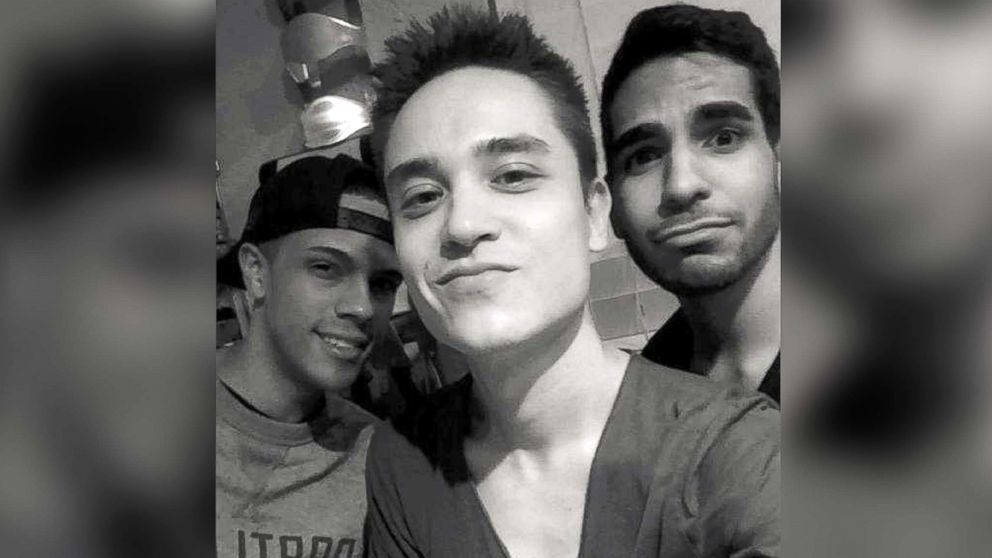 "You aren't in this alone."
Wolf said it felt "surreal" to be on the other end of this tragedy.
"My first emotion was heartbreak because you can't help but look of the faces of those survivors and hear the voices of those mothers and feel like it's happening all over again," he said. "I know what it's like to wait for my friend's headshot to be on the list of victims. It's agonizing. That's the only word you can use to describe it."
He added, "It's a pain I wouldn't wish upon anyone else."
During his process of healing after the shooting at Pulse, Wolf said he learned it was OK to ask for help.
"The thing I wanted to tell the people in Las Vegas right away was, 'You aren't in this alone,'" he said. "It's very easy as a survivor, as a victim of mass violence, to feel that you are alone and the temptation is to isolate yourself further."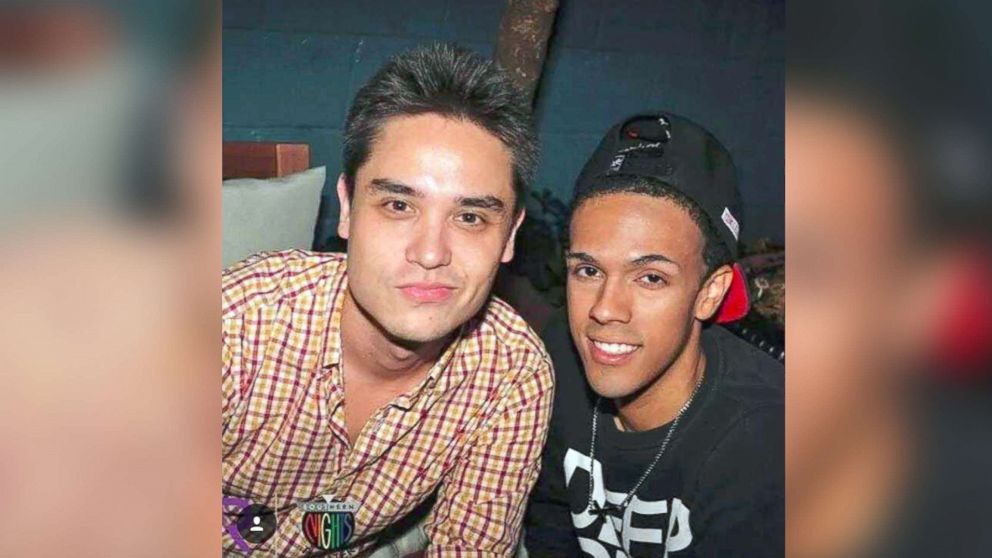 "...reach out and ask for support."
Wolf said he's seen a therapist since the shooting, but his true healing came from speaking about his experience to others.
"I urge that people who have been impacted to [not be] afraid to reach out and ask for support," he said.
Wolf is now focused on spreading messages of hope through The Dru Project, which honors his friend, Christopher "Drew" Leinonen. The advocacy organization establishes gay-straight alliance programs in schools, and helps send leaders in the LGBTQ community to college.
"As well meant as thoughts and prayers are, you feel empty when no one is fighting for you once the news overage is gone," Wolf said. "I guess my ask for people from this country is yes, kneel and pray but when you're done saying a prayer, please stand up and fight."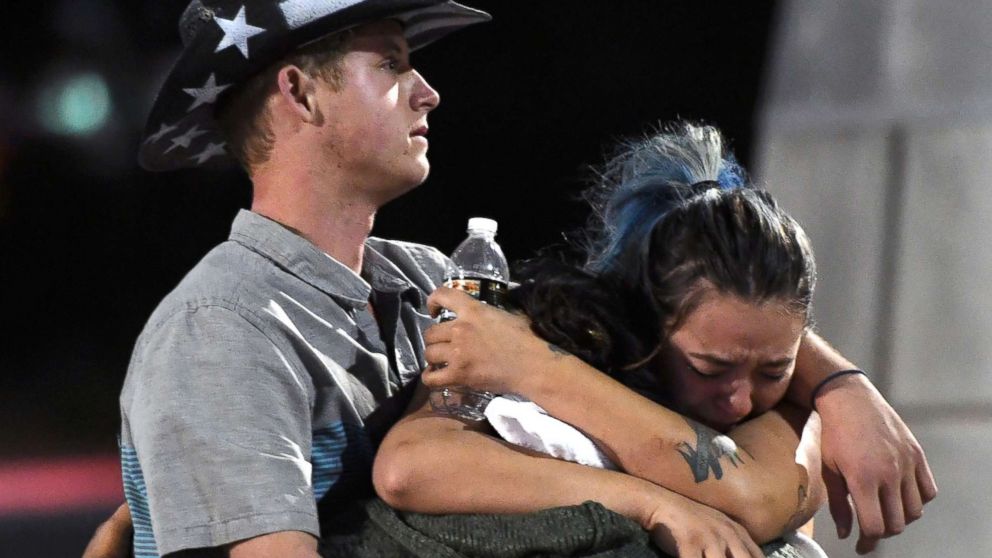 Colin Goddard
Like Wolf, mass shooting survivor Colin Goddard learned about the Las Vegas shooting through a loved one. Upon hearing the news, Goddard said he felt a roller coaster of emotions.
"[T]here are hundreds of families on day 1 of a life-changing journey and it's just tough to know that," Goddard, 31, of Silver Spring, Maryland, told ABC News. "That sadness and despair usually becomes anger considering that we've had these feelings and witnessed these events before. You've gone so far to actually make a change and these things keep happening."
He continued, "Because of how high profile this is, the victims of Las Vegas will be overwhelmed with love and support from people they've never meant before. They are going to get letters from people from all over the world--people saying they've heard your story. It's unique, and it's something most gun violence victims don't get, but it's helpful."
On the morning of April 16, 2007, 32 people died at the hands of a mass shooter, Seung-Hui Cho, at Virginia Polytechnic Institute and State University in Blacksburg.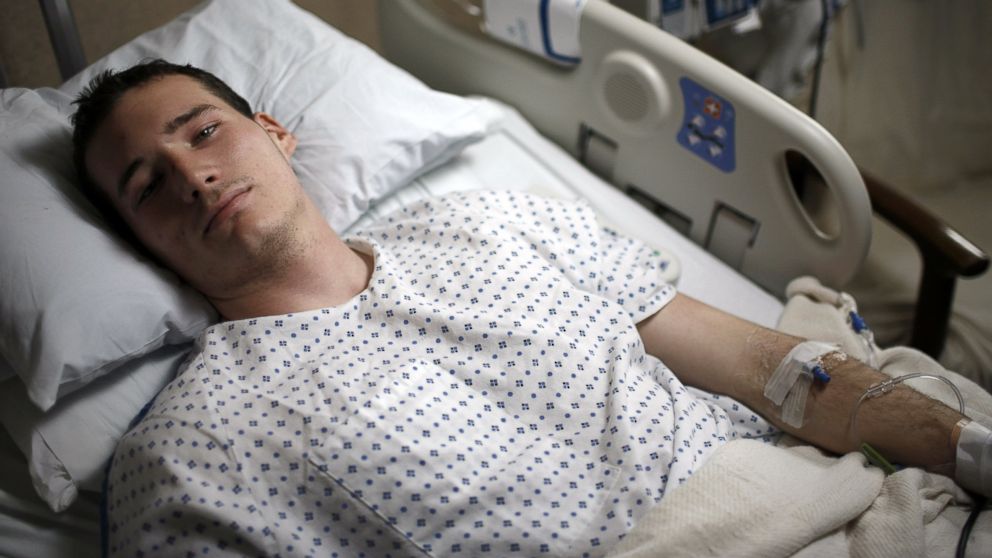 "...this is our reality, and this happens everyday."
Goddard, a 21-year-old senior at the time, suffered a total of four gunshot wounds while in his French class in Virginia Tech's Norris Hall.
Today, Goddard is pursuing an MBA at the University of Maryland and is an advocate to stop gun violence. He received a fellowship from the Everytown for Gun Safety organization and volunteered at the Brady Campaign to Prevent Gun Violence, where he met his wife. He continues to lobby for laws enforcing background checks on people purchasing fire arms.
As an advocate against gun violence, Goddard expressed his frustration on the devastation in Vegas.
"This happens and it pings on our collective radar, we all pay attention and we want to know what we could've done to stop it," Goddard said. "The better question is, 'What can we do to stop more shootings in the future? What do data professionals say? What do mental health professionals say? What does law enforcement say?'
"It's so frustrating because why are you shocked?" he continued. "We haven't done anything to change it. You struggle with the anger of that but you have to hope that there's a way out of this madness and elected officials will actually do their jobs and these horrible experiences will become a thing of a dark, American past. Until then, this is our reality, and this happens everyday."
Like Wolf, Goddard said things like loud noises affect him as a result of the shooting at Virginia Tech.
"I also think about where I would go, what I would do [in another attack], that's natural," he added. "I can't watch violent movies the same way anymore, it just gets to me. I understand why these things are different now and it takes some getting used to."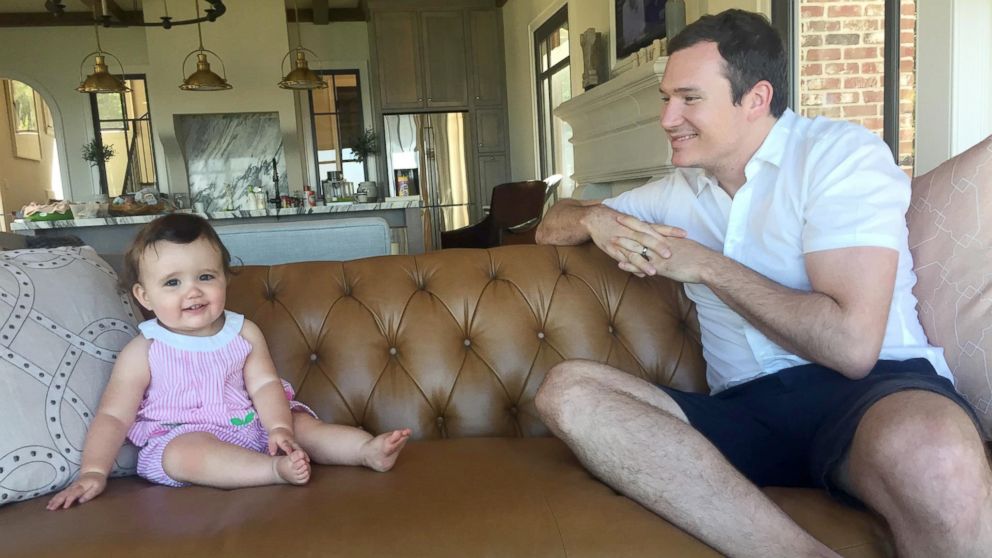 "Tell your story, get this off your chest."
Goddard said group therapy with his fellow classmates helped him recover. He encourages Vegas survivors to seek similar support.
"Tell your story, get this off your chest," Goddard said. "Vocalize it. It helps you understand. It helps you deal with it."
Goddard said that getting involved in preventing gun violence also helped move him into a happy, productive life.
"The advocate in me is [saying] to kick out the bums in Congress who are not doing anything and replace them with people who will. We don't need to replace 100 people. We need to replace 15 people and we got it."
Jane Dougherty
Jane Dougherty is the sister of Mary Sherlach, who was killed on Dec. 14, 2012, when 20-year-old Adam Lanza broke into Sandy Hook elementary school in Newtown, Connecticut, and opened fire, killing 20 students and six staff members. Sherlach, 56, was the school's psychologist and an 18-year employee.
"We called her 'little mother' growing up," Dougherty said of her sister. "She was the one who asked to babysit us and keep us in line. She was very bright and had a lot of compassion for her children. She dedicated her life to that school and those children."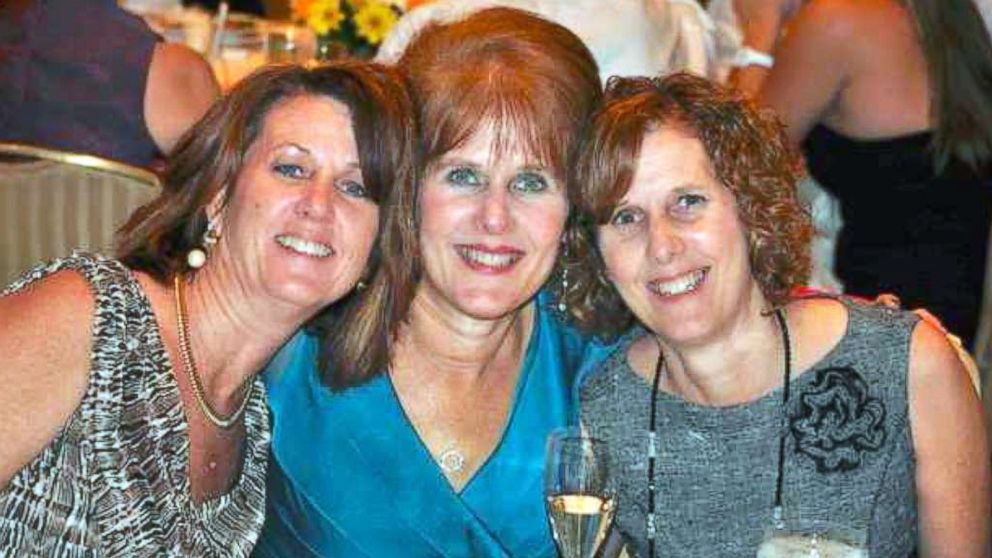 Dougherty, 58, a resident of Littleton, Colorado, is now a survivor fellow for Everytown for Gun Safety. She said the shooting in Las Vegas has brought back painful memories.
"I saw a message on my phone--mass shooting, and your heart pounds," Dougherty said. "You're in panic mode. You know immediately there's going to be fatalities and I turn the television on. That becomes my whole day. I'm consumed by it."
She continued, "It has overwhelmed our nation to the point that people are numb or they don't think anything can be done and that's unacceptable."
Dougherty said the survivors of the Las Vegas shooting and the victims' families will experience "a very long haul" on the road to recovery.
"It probably took me a year-and-a-half to be able to not have it always present in my head," she said. "Their lives are altered and they will have an empty chair at their table forever. I have so much compassion and my heart is broken for them."
Dougherty did not receive counseling following her sister's death, but did find healing in her involvement with the advocacy group, she said.
"That became my therapy," Dougherty added. "I did that, I took action. That might be something some of these families [in Vegas] will eventually be able to do. These people are dealing with funerals and financial issues and jobs and children and like I said, it's a long walk. But maybe that's something they can do to honor their loved one and that's how I honor Mary."