— -- A suspect in the disappearance of an Arkansas real estate agent who vanished while showing a home last week has been taken into custody, police said today.
Arron Michael Lewis, 33, was picked up a day after a warrant was issued for his arrest on one count of kidnapping after Beverly Carter.
The circumstances of the arrest have not yet been released, but Lt. Carl M. Minden from the Pulaski County Sheriff's department confirmed that Lewis is being held by law enforcement.
Carter vanished Thursday after showing a home in Scott, a small community located in the central part of the state.
Lewis was involved in a car accident Sunday, leaving him with a gash across his forehead and a bloody nose. At the time, detectives snapped a photo showing his facial injuries, but they didn't have the warrant to arrest him at that time.
Lewis slipped away after being treated at a Little Rock hospital. A judge later signed a warrant for his arrest. Detectives will not say why they suspect Lewis or whether they have any new information about what happened to Carter, 50.
The developments have brought added heartbreak for Carl Carter, Beverly's husband of 35 years.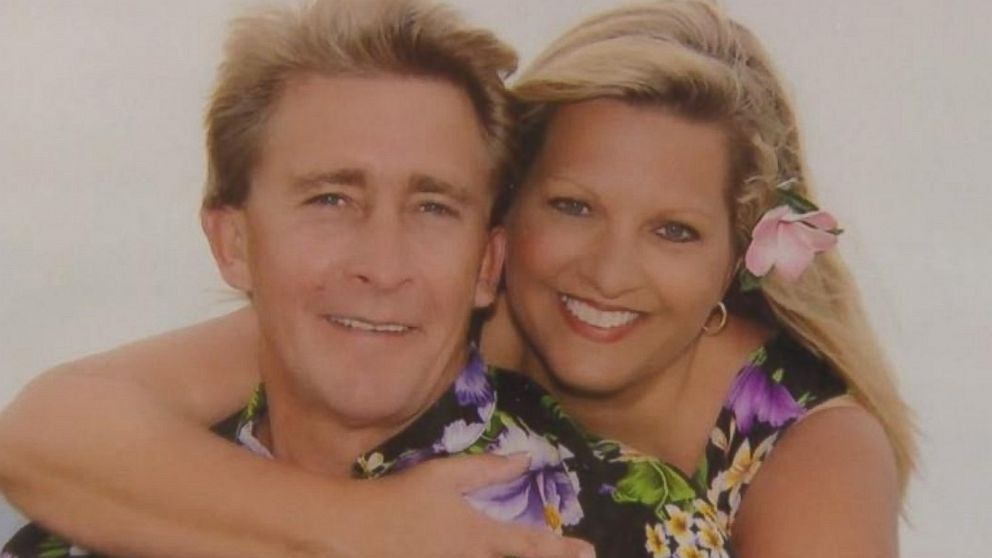 "All I can say is we would love to have our wife back," he said. "My boys, mother. My wife. Please turn Beverly loose. Just drop her off anywhere."
Carter's SUV was found in the driveway of the home she was showing, her purse still inside. One thing was missing: her cellphone. Police say the phone has been key to the case.
Carter's husband received several text messages from his wife's phone after midnight the night she disappeared.
"Having drinks right now," one of the messages reads.
Carl Carter says the messages don't sound like they came from his wife.
"She wasn't a big drinker," he said. "I knew she was in trouble."
Police and hundreds of her friends have scoured the woods since Carter's disappearance, searching for any sign of the mother and grandmother. That search will continue today.
And police are also searching for the suspect who slipped away.