— -- A Louisiana sheriff today defended his department's four-day delay in arresting Ronald Gasser, the man accused of shooting and killing former NFL player Joe McKnight in an apparent road rage incident.
Jefferson Parish Sheriff Newell Normand said Gasser's statement shortly after McKnight was killed was "replete with statements talking about his fear of McKnight making threatening statements and otherwise, and that's why, on Thursday evening, only faced with and only having Mr. Gasser's statement, that we thought it was best that an arrest not be made for strategic reasons, until we could get other witnesses."
In Louisiana, Normand said, there are "very forward-leaning, stand-your-ground, self-defense, justifiable homicide laws" that, he said, create for "us an obligation to make sure that we get it right."
Gasser was arrested and charged with manslaughter Monday, according to Jefferson Parish records, four days after the Thursday afternoon shooting.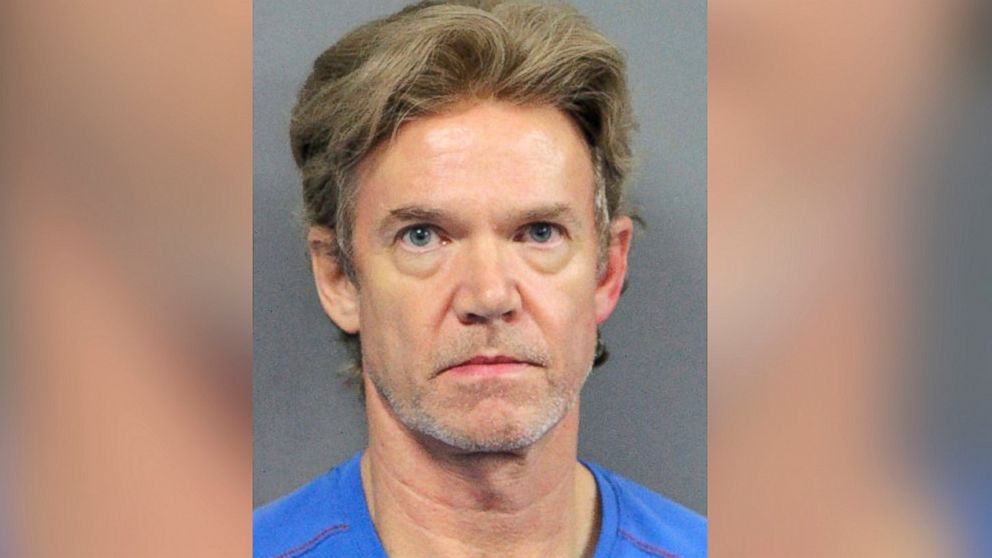 Normand today confirmed Gasser's arrest, saying, at about 5 p.m. local time Monday "we collectively came together and decided that we were prepared to draft an arrest warrant for the arrest of Mr. Gasser."
Gasser had an initial court appearance this morning, and bond was listed at $500,000. He was assigned a public defender; the public defender's office declined to comment. Gasser's next court appearance is set for Dec. 21 for disposition of charges. If charges are accepted he will be arraigned.
At a news conference, Normand this morning defended his arrest of Gasser on Monday rather than on the day of the shooting, saying if he had made the arrest last week, some witnesses would not have come forward. The case was still developing as of this morning, Normand added.
"Justice has no time period. Justice is not a sprint, it is a marathon. These investigations are marathons," he said, adding, "our arrest is only as good as a prosecution."
Normand this morning thanked the McKnight family for its patience, restraint and trust.
Normand this morning conveyed more information about the shooting Thursday afternoon in Terrytown, Louisiana, located about 5 miles south of New Orleans across the Mississippi River, that killed McKnight, 28.
He said Gasser and McKnight's cars were in an altercation, cutting in front of one another, and Gasser got in front of McKnight's car at a red light. He said McKnight pulled "around on the right-hand side, comes to a stop on the side of Mr. Gasser's car."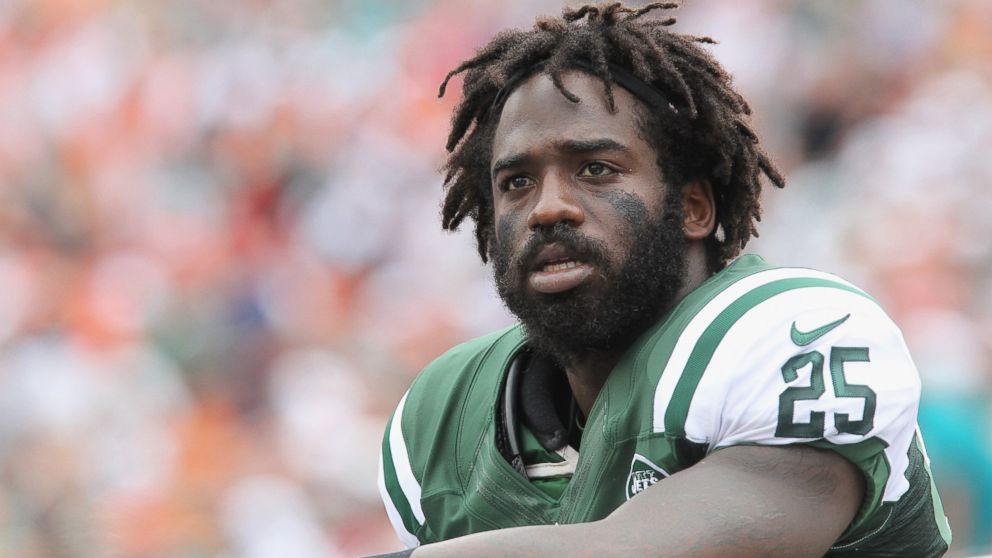 There were several other cars around Gasser, Normand said, and "Mr. Gasser is hemmed in and does not have an avenue for retreat."
With their windows rolled down, Gasser and McKnight had a verbal altercation while in their own cars, Normand said. Then, McKnight got out of his car and went to Gasser's car, and "there continues to be a verbal altercation," the sheriff said.
At some point "Mr. Gasser pulls his weapon ... and fires three shots at Joe McKnight, killing him," the sheriff said.
Gasser got out of his car after the shooting "to see what actually happened to him," the sheriff said.
Norman today said there was a gun in the car that McKnight was in, clarifying that it was McKnight's stepfather's gun and McKnight's stepfather's car.
Normand said both of the men were "engaged in unacceptable behavior" and "did not understand how to deal with conflict resolution."
Normand called it "incredibly tragic consequences over bad driving behavior and bad spoken words."
Gasser, 54, stayed at the scene after the shooting, the Jefferson Parish Sheriff's Office said.
Gasser allegedly admitted to fatally shooting McKnight and cooperated with the investigation, the sheriff's office said. Gasser, who relinquished his gun, was taken into custody and questioned by authorities Thursday before he was released later that night without charges, officials said.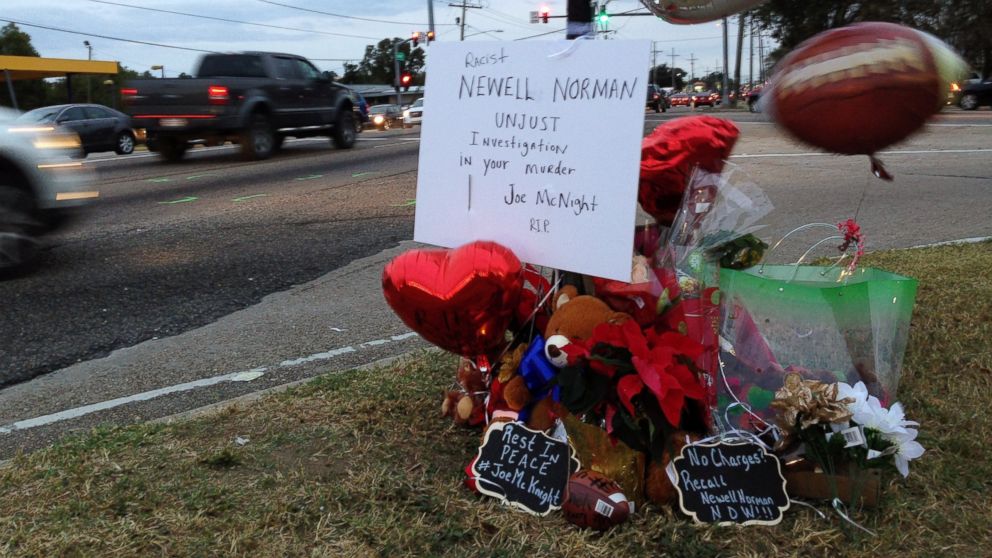 Normand said they started the investigation Thursday afternoon with a witness who he said lied. He said the witness said Gasser got out of his car and aggressively took McKnight out of the other car.
He said the witness said that Gasser "got out of his car, popped caps [shot] through the windshield of Joe McKnight's car, yanked him out of the car and popped him again while he was on the ground, saying he had voted for Donald Trump and he was going to show him relative to that, and we were off and running. And you know why? Because some people wanted that story to be true."
"That particular witness told three different stories in a span of an hour," he said. "Shame on that individual."
Norman said that on Saturday "we finally located a witness that was key to this case," adding, "several other witnesses since Saturday, up until last night at 7 p.m. that we located yet another witness that was key to making this case."
Normand said this shooting was not about race, a point he also made Friday. He said this shooting was about "two people engaged in bad behavior."
"Why? I don't know. But they did."
Normand said they have conducted over 160 interviews.
"We identified 260 folks that we had an interest in talking to based on license plate recognition camera hits of multiple cameras," he said. "We talked to over 70 business owners in an attempt to retrieve video."
After Normand thanked local leaders for their support this morning, he appeared emotional at one point during the news conference as he said that local officials were the target of harassment because they supported the sheriff's decision not to immediately arrest Gasser and instead let the investigative process take its course.
"Our elected leaders that stood by me and I want to thank them again. You are true leaders. You are credible leaders. You did not do what was in your best interest. You did what was in the best interest of the community and you're suffering for it," he said. "I'm sure you see the emotion in me because it's not fair."
The sheriff read some of the harassing language, which included profanity and racial slurs.
"That's the tone of what we're calling our elected leaders for standing up and simply saying let justice prevail and let the process take its course," he said. "The tone of these go on and on and on and all we simply asked for was let them do their job.
"We're constantly talking and asking all of us to reach across the aisle, to embrace one another amongst the races, and when we do so, when we collectively stand together, this is what we call one another," Normand said. "Shame on you. It's completely and totally uncalled for."
McKnight, who went to high school in Louisiana, headed west for college in 2006 and became a football star at the University of Southern California.
After USC, McKnight played for the New York Jets and the Kansas City Chiefs.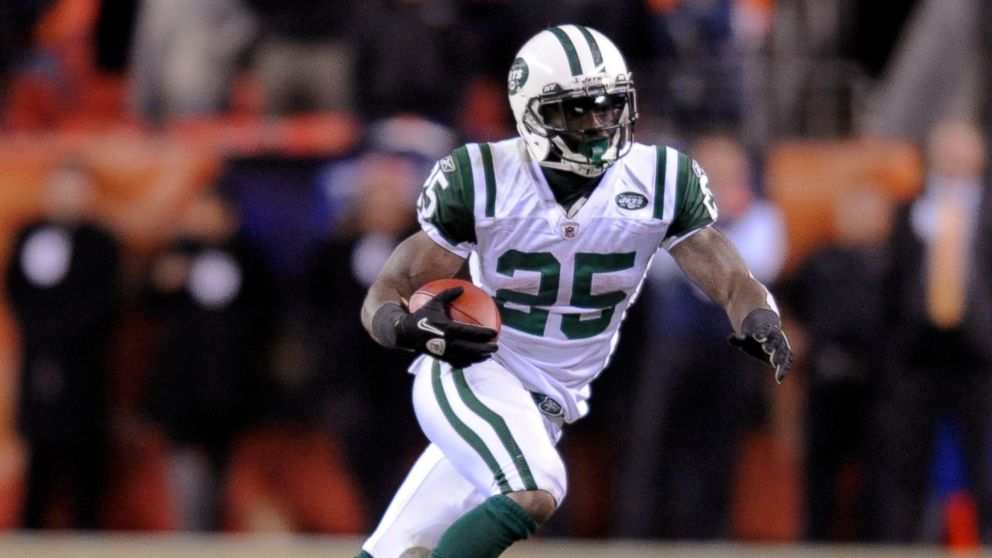 He played in the Canadian Football League this season, according to The Associated Press.
A spokesman for the McKnight family said in a statement last week that "the family is distressed, distraught."
"This tragedy is something that changes all of our lives so dramatically," the statement said. "We are in the process of trying to deal with the grief and what we need to go through legally. We want to give Joe his just due."
McKnight's death marks the second time an NFL player was shot and killed in a motorist incident in the New Orleans area this year. In April, former New Orleans Saints player Will Smith was fatally shot while driving in New Orleans's Lower Garden District. The trial for Smith's accused killer begins today.
ABC News' Abbas Khan and Carol McKinley contributed to this report.