The suspect in a mass shooting that left two people dead and 12 with bullet wounds at a Madden 19 e-games tournament in Jacksonville, Florida, on Sunday, carried two handguns and extra ammunition into the contest venue and specifically targeted his competition, authorities said Monday.
The two people killed in the shooting allegedly committed by David Katz, 24, inside a back room bar at a Chicago Pizza restaurant in the Jacksonville Landing mall were considered the top two Madden gamers in the world, a competitor wounded in the rampage told ABC News.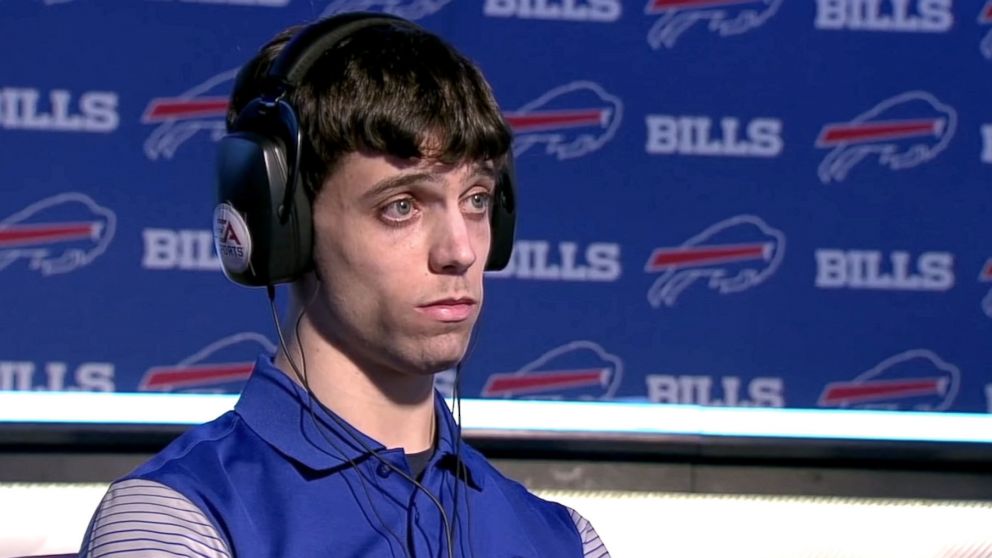 "The suspect clearly targeted other gamers that were in a back room at the Chicago Pizza participating in this gaming tournament," Jacksonville Sheriff Mike Williams said of Katz at a news conference Monday afternoon. "The suspect walked passed patrons who were in other parts of the business and focused his attention on the gamers."
Meanwhile, court records obtained by ABC News in Baltimore from a divorce and child custody battle between Katz's parents show that Katz was treated in 2011 for mental health issues and that his mother informed the court that her son was suffering from depression and "affective disorders." Records also show that David Katz was once prescribed the antidepressants Risperdal and Fluoxetine.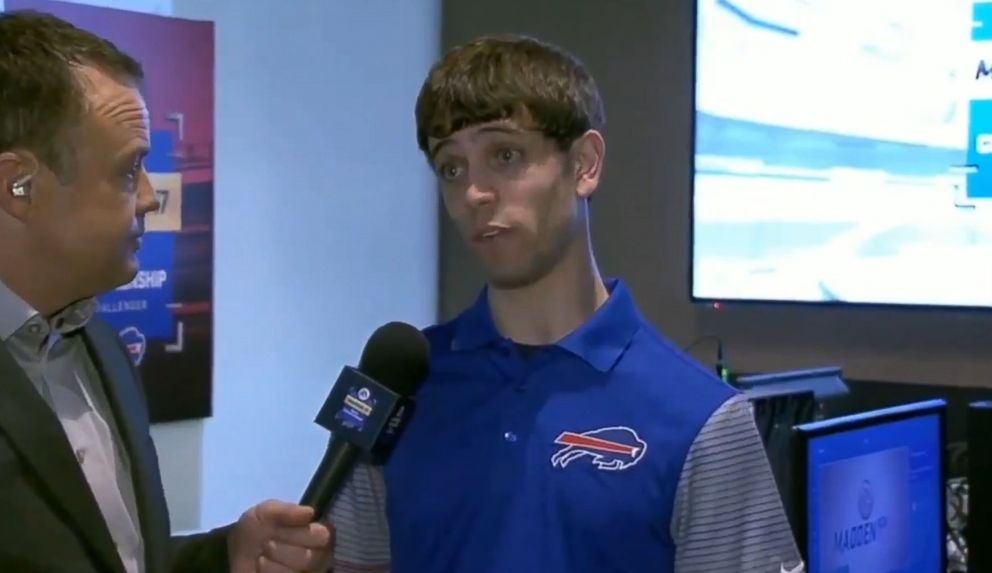 Sheriff Williams said Katz was armed with two handguns, a .45-caliber and a 9mm, one with a laser scope, on Sunday, but investigators believe he only used one of the weapons in the attack.
"Video surveillance from inside the restaurant clearly shows that this is a single shooter incident and that the suspect took his own life after shooting the victims," Williams said.
He said Katz purchased both guns legally in Baltimore within the past month.
Killed in the shooting were Elijah Clayton, 22, of Woodland Hills, California, and Taylor Robertson, 28, a married father of a young boy from Giles, West Virginia. Another 12 people were wounded in the shooting and a 13th person was injured fleeing the gunfire, Williams said.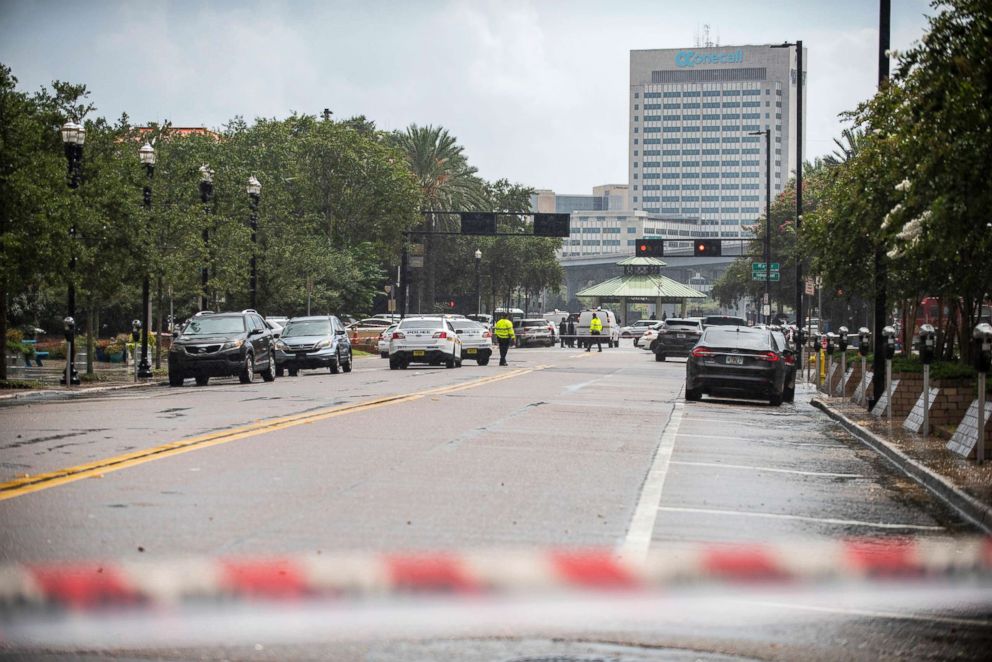 Clayton and Robertson were among the top players of the Madden NFL football e-game, according to EA Sports, publisher of the video game. Robertson -- nicknamed "SpotMePlzzz" -- was the defending champion of the Madden Classic, the Super Bowl for Madden gamers, held in Las Vegas.
"These two guys were two of the best Madden players in the world the last couple of years," Chris McFarland, a Madden gamer who was grazed in the head during Sunday shooting, told ABC News Monday from a Jacksonville hospital.
Williams said Katz's motive for the shooting remains under investigation.
In a video from a February 2017 interview Katz, who went by the nickname "Bread," gave to an EA Sports announcer during a Madden regional competition in Buffalo, New York, he seemed to carry a chip on his shoulder for being seeded seventh in the tournament that he ended up winning.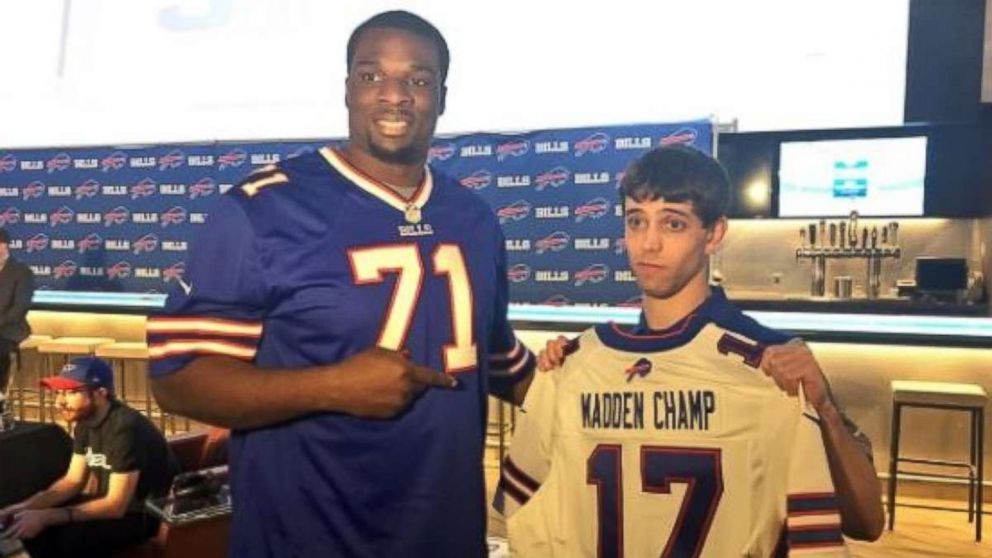 "I don't think of myself as a seventh seed. I think I'm one of the better players," Katz said in the interview.
Sheriff Williams said Katz's car was located in Jacksonville, and investigators found the hotel room where he was staying. He said both have been searched, but would not disclose if investigators seized any evidence pertinent to the shooting.
Charles Spencer, special agent in charge of the FBI's Jacksonville office, said federal agents were also in Baltimore investigating Katz's background.
"We're tracking down where the subject was before he was here [in Jacksonville], where he stayed, who he had contact with," Spencer said. "In Baltimore, our agents are working with the subject's family. His parents, both mother and father, have been fully cooperative with the FBI, so far. They have provided us access to all the records we've requested."
The court records obtained by ABC News also show that in May 2006, David Katz received psychiatric treatment at the Howard County General Hospital in Columbia, Maryland. His father, according to the records, disagreed with medicating his son because antidepressants "may increase suicidal thoughts in young people."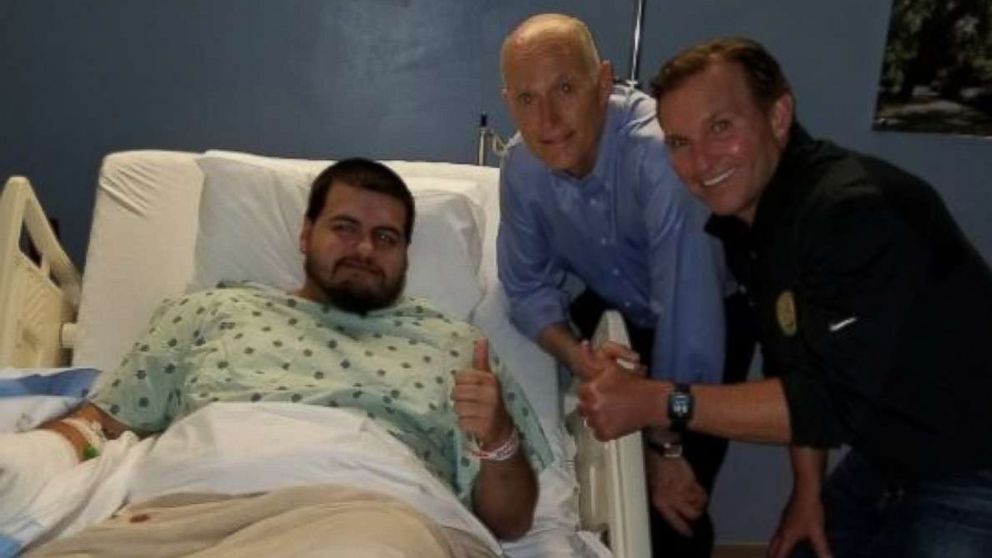 Also in 2006, according to the divorce records, David Katz's mother requested that he undergo a psychiatric exam, but his father argued it wasn't in his son's best interest and requested that Katz attend a National Family Resiliency Center support group in Columbia, Maryland, according to the records.
The documents also show that David Katz refused treatment.
"It was clear from the testimony of both Mr. and Mrs. Katz that David had an extremely strong negative reaction both to Mrs. Katz taking David Katz to various mental health care professionals and Mrs. Katz giving him psychiatric drugs," according to court records detailing a hearing in the Katz's divorce.
In April 2005, Katz's mother, Elizabeth Katz, called the police because her son was refusing mental health counseling, according to the records. A lawyer for his father, Richard Katz, argued that David Katz was then "faced with the prospect of being put in handcuffs by the police," according to the records.
"Instead of going to school, David was placed in a psychiatric day-care program," according to court records of one hearing in the Katz's divorce.