A Florida man and a Maryland woman have been arrested on federal charges of plotting to attack multiple energy substation with the goal of destroying Baltimore, the U.S. Department of Justice announced Monday.
The suspects, Sarah Clendaniel of Catonsville, Maryland, and Brandon Russell of Orlando, Florida, were allegedly fueled by a racist extremist ideology as they "conspired to inflict maximum harm" on the power grid with the aim to "completely destroy" Baltimore, U.S. Attorney Erek Barron and a top FBI official said at a Monday morning press conference.
Russell is quoted in court documents saying that attacking power transformers is "the greatest thing somebody can do." He is accused of providing instructions and location information for the substations he and Clendaniel allegedly sought to target as part of their plot, federal prosecutors said.
Clendaniel allegedly told an FBI confidential source she was "determined" to carry out the attacks aimed at Baltimore's infrastructure, saying, "It would lay this city to waste."
"Their actions threatened the electricity and heat of our homes, hospitals and businesses," said Thomas Sobocinski, the special agent in charge of the FBI's Baltimore field office. "The FBI believes this was a real threat."
Sobocinski said the two suspects "had extremist views" and believed that by conducting the attacks, they would bring further light to their views. Sobocinski declined to go into specifics when pressed by reporters.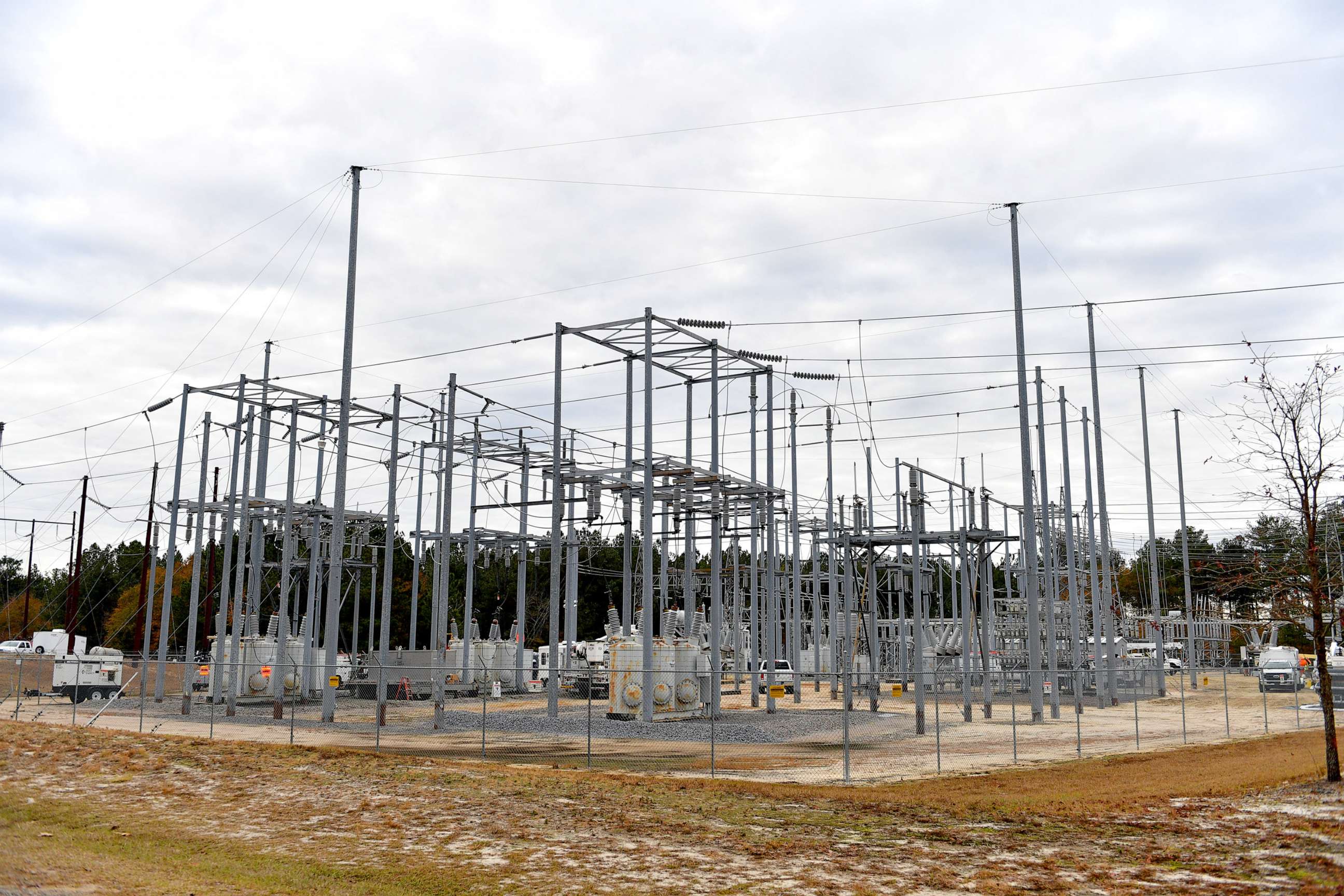 Russell, who was the founder of the notorious neo-Nazi group Atomwaffen, was incarcerated when he first met Clendaniel and both were out on probation as they coordinated their plans to attack the energy facilities, according to an affidavit in the case unsealed Monday.
Russell had previously pleaded guilty in 2018 to charges of possessing an unregistered destructive device and was sentenced to five years in prison. His arrest on those earlier charges came after a man he was living with in Tampa, Devon Arthurs, killed two of their roommates and told investigators that they had been plotting to attack a nuclear plant in Florida and other energy infrastructure.
After his release from prison, Russell allegedly began communicating in June 2022 with an FBI confidential informant he encouraged to carry out attacks against critical infrastructure, according to the affidavit. In a conversation last October, Russell allegedly told the informant that "putting holes in transformers... is the greatest thing somebody can do," affidavit alleges.
Russell allegedly instructed the informant to carry out an attack "when there is greatest strain on the grid," adding, "when everyone is using electricity to either heat or cool their homes," the affidavit says.
In December, Russell allegedly told the informant he knew of another person in Maryland who was also going to carry out an attack on an energy facility and offered to connect the informant with Clendaniel to coordinate their attacks to "maximize impact," according to the affidavit.
Clendaniel allegedly told the informant she expected to die of a terminal illness in her kidneys in a few months and wanted to obtain a rifle as soon as possible to be able to carry out the attacks, according to the affidavit. She allegedly had a document on her computer referencing Hitler and the Unabomber, allegedly saying, "I would sacrifice everything for my people to just have a chance for our cause to succeed."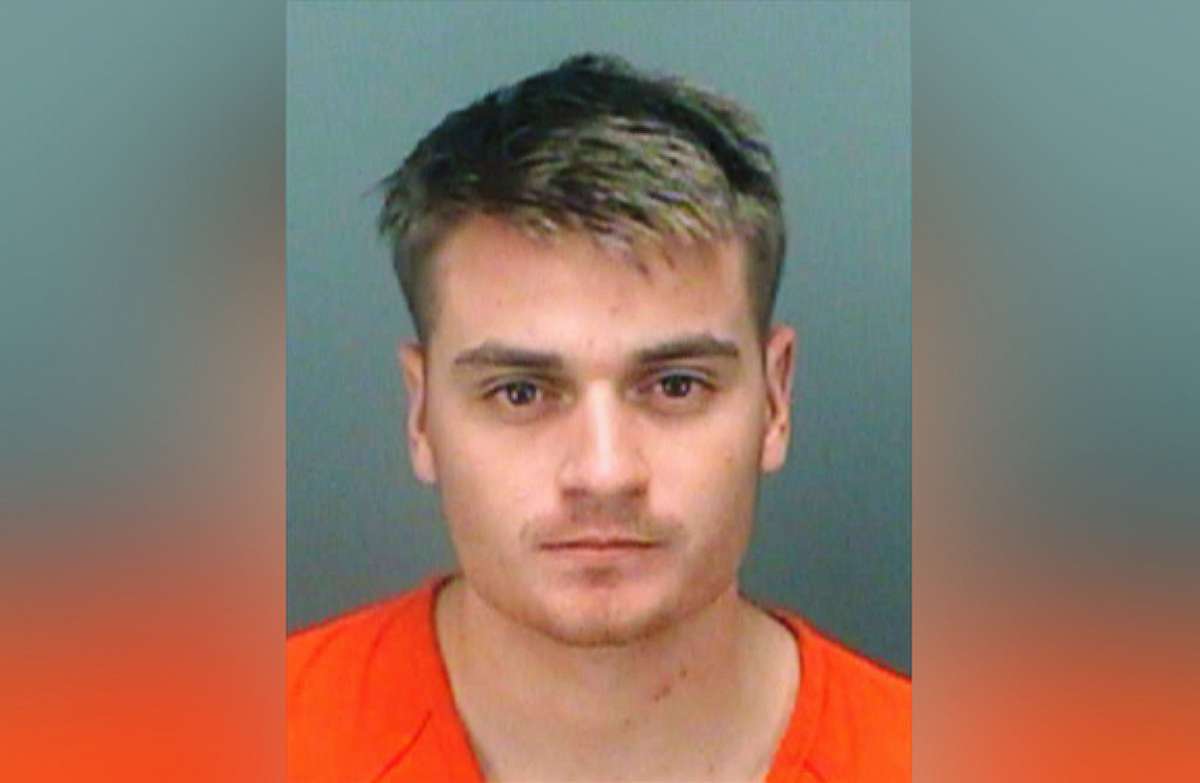 In a recorded conversation with the informant on Jan. 29, Clendaniel allegedly said she planned to target five substations in the Baltimore area on the same day -- including ones in Norrisville, Reisterstown and Perry Hall, according to the affidavit.
"[Clendaniel] described how there was a 'ring' around Baltimore and if they hit a number of them all in the same day, they 'would completely destroy this whole city,'" the affidavit alleges.
Both Clendaniel and Russell were scheduled to make their initial federal court appearances on Monday -- Clendaniel in Baltimore and Russell in Orlando.
Clendaniel made her appearance alongside her court-appointed attorney Kirsten Hopkins and agreed to the government's request to remain in detention until trial.
"This is a very serious development and suggests that the far right threat inside the United States, and specifically the neo-Nazi white supremacist threat, is still very acute," Javed Ali, the former senior director of counterterrorism at the National Security Council told ABC News.
Her preliminary hearing is set for Feb. 15.
The arrests come after a series of attacks on energy substations nationwide, including one in December in North Carolina that left 45,000 utility customers without electricity for days and prompted local officials to declare a state of emergency.
The Department of Homeland Security has warned about similar attacks recently. A "National Terrorism Advisory System Bulletin" issued on Nov. 30 said individuals and groups motivated by a range of ideological beliefs and personal grievances "continue to pose a persistent and lethal threat to the Homeland."
"Power grid targets have long been the focus of domestic extremists here in the United States," Ali, now a professor at the Ford School of Public Policy told ABC News. "This perception of vulnerability, it's fairly easy to to walk up close to one unless it's guarded with lots of perimeter security. Other extremists in the past have thought about different ways of attacking energy targets in the United States, whether through explosive devices, small arms attacks or some combination of those."
In January, two men were arrested in Tacoma, Washington, and charged with conspiracy to damage energy facilities and possession of an unregistered firearm. Prosecutors said the suspects attacked four substations in the Tacoma area, causing more than $3 million in damage.
In February 2022, three men -- Christopher Brenner Cook, 20, Jonathan Allen Frost, 24, and Jackson Matthew Sawall, 22 -- pleaded guilty in federal court in Columbus, Ohio, to crimes related to a scheme to attack power grids in the United States in furtherance of white supremacist ideology. As part of the conspiracy, each man was assigned a substation in a different region of the United States to attack with rifles, believing their plan would cost the government millions of dollars, cause unrest for Americans and even prompt a race war, federal prosecutors said.
ABC News' Chad Murray contributed to this report.