Tech to detect explosive devices to be tested at New York's Penn Station, authorities say
The TSA demonstrated the system designed to find people wearing explosives.
February 27, 2018, 5:29 PM
— -- Technology meant to prevent a suicide bomber from blowing himself up inside New York's Penn Station, the nation's busiest rail hub, is now being tested by the Transportation Security Administration and Amtrak police.
The equipment, known as stand-off explosive detection, passively scans passengers entering the station and can detect whether people may have explosives strapped to their bodies.
"It can't prevent anybody from doing something, however what it can do is alert the operator of the equipment somebody may be entering the station to do harm," TSA spokeswoman Lisa Farbstein said.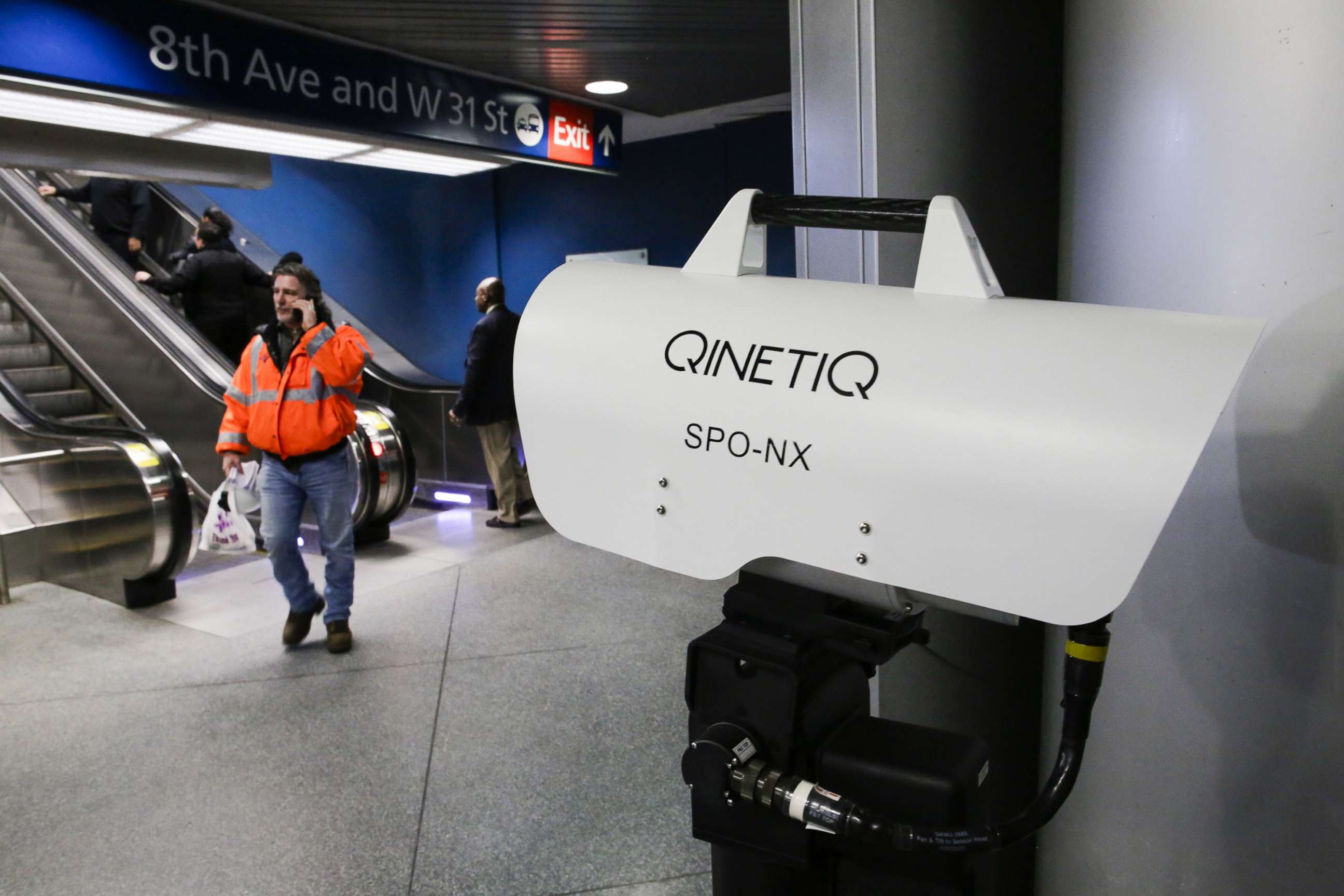 Sen. Chuck Schumer, D-N.Y., has been an advocate for security technology and applauded the move to test the equipment in New York.
"At long last and at not a moment too soon, the TSA has agreed to bring this new, potentially life-saving technology to New York City and Penn Station for testing, and so we thank the TSA for heeding the call," Schumer said. "When I made the push to bring this technology to New York City it was because we need to put it on the fast-track and we need to perfect it, because if it works, this is where we want it: in New York City's busiest transit hubs."
The screening technology has been used at a Super Bowl, during a pope's visit and at other large scale events. If the tests are successful, Farbstein said Amtrak and other mass transit agencies could purchase it for use in other train or bus stations, which face threats similar to airports, but lack the same security infrastructure.
On December 11, Akayed Ullah, a Bangladeshi immigrant, allegedly attached a crude pipe bomb to his chest with Velcro straps and zip ties and detonated it in a subway passageway near the Port Authority Bus Terminal. The blast injured Ullah, but no one else.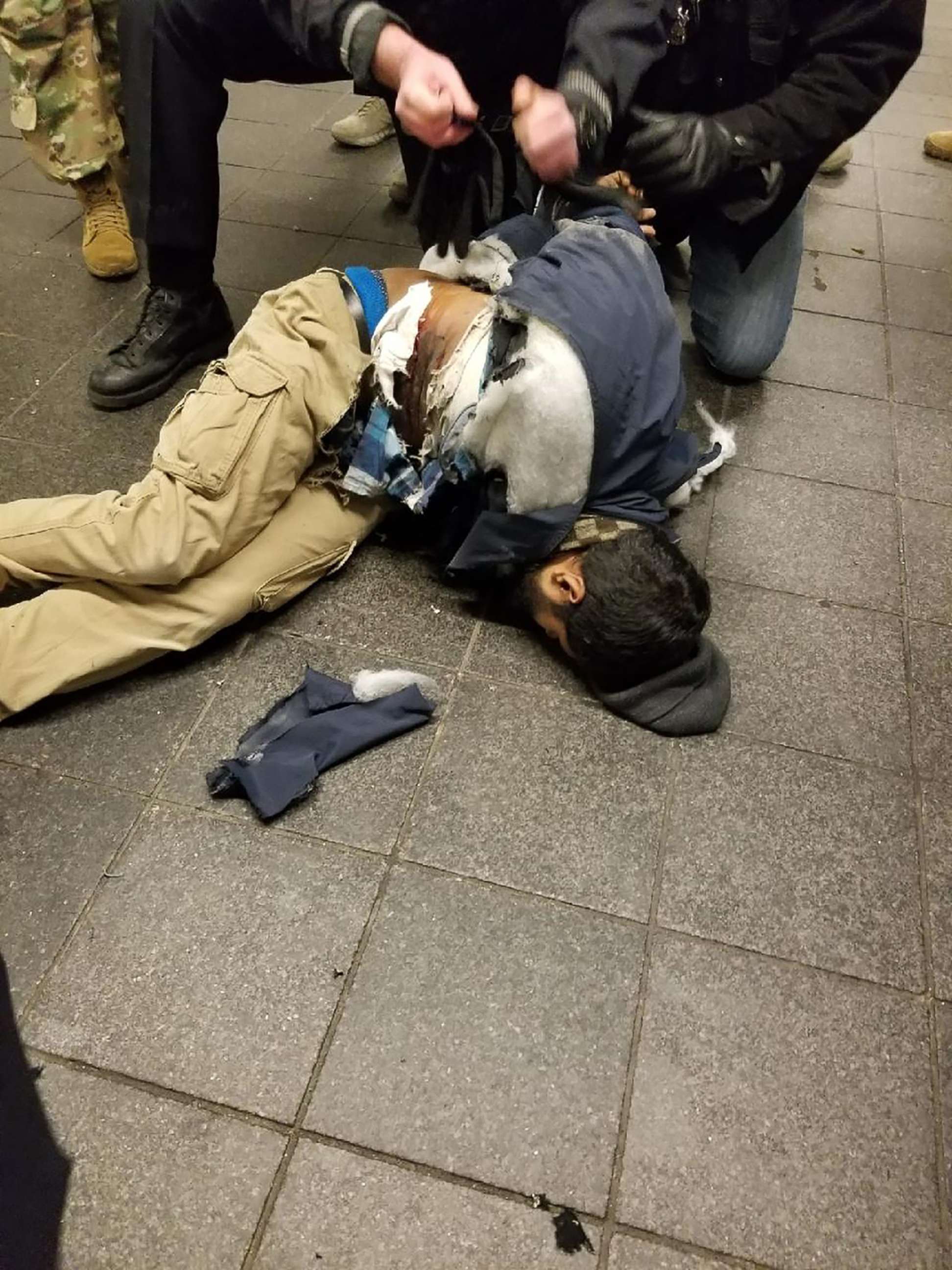 Had the stand-off explosive detection technology been in place, Farbstein said it may have detected Ullah's device.
"We already know this equipment will detect what we saw in New York back in December at Port Authority because we rebuilt that device and tested it on this and indeed it would have alarmed," Farbstein said.
The system identifies objects that block the body's naturally-occurring emissions. There is no radiation emitted by the unit. No anatomical details of a person are revealed. Instead side-by-side screens display images of a person alongside a color-indicator overlay: green if the person is harmless, red if there's something potentially harmful beneath the person's clothing. Police could then move in.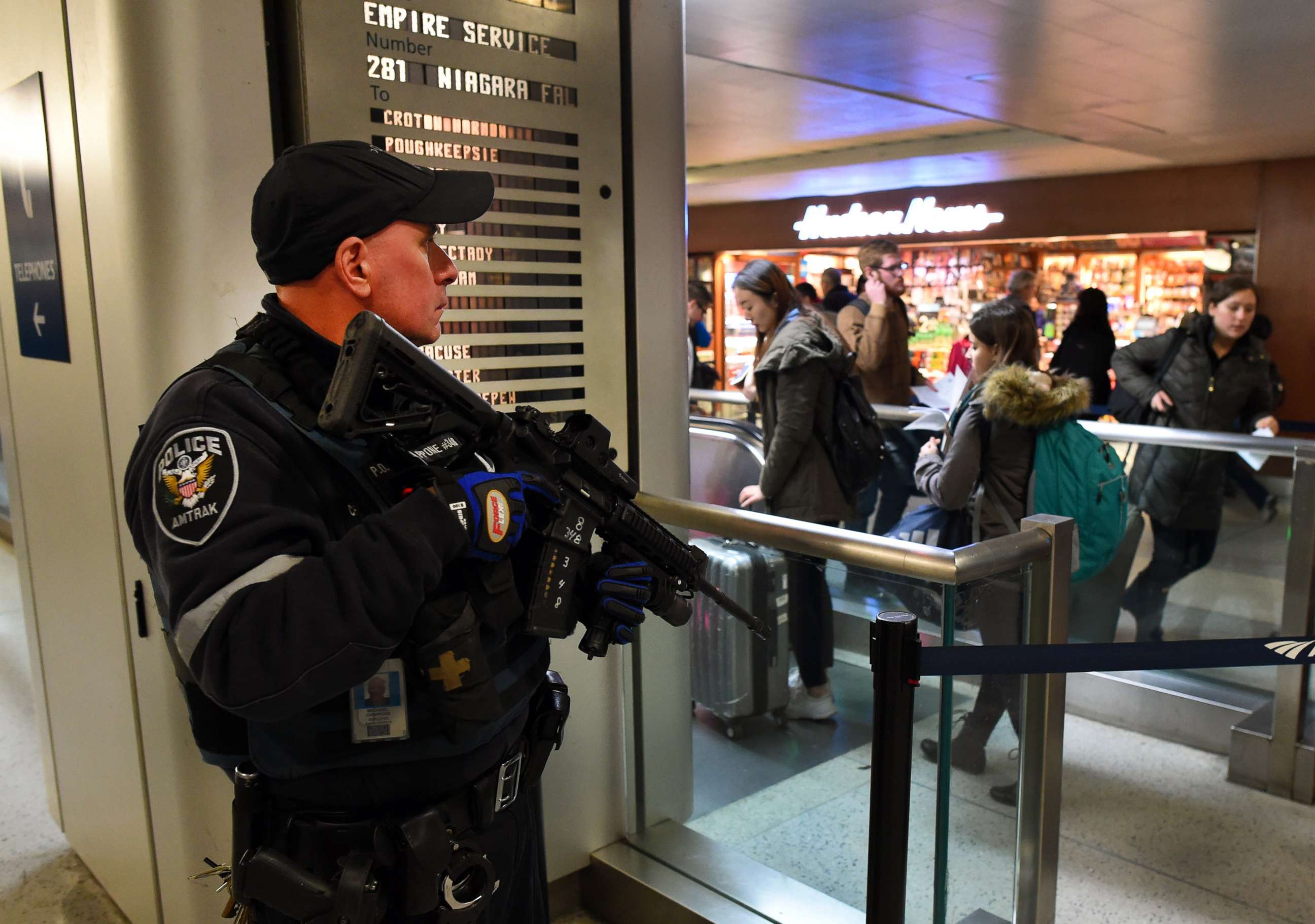 "Nobody has to stop and remove something from their backpack or their pockets," she said. "They just walk by it."
TSA has also tested the equipment with New Jersey Transit, San Francisco Bay Area Rapid Transit and the Los Angeles Metropolitan Transit Authority.
Tests are continuing through the year. If successful the technology could be available for use in mass transit systems by the end of 2018.