April 2, 2014— -- He must be lovin' it.
A week after he got a McDonald's receipt tattooed on his right arm, a Norwegian teenager got the receipt for that tattoo inked on his left arm.
"Yolo," Stian Ytterdah, 18, wrote on his Facebook page Tuesday, sharing a snap of the new tattoo.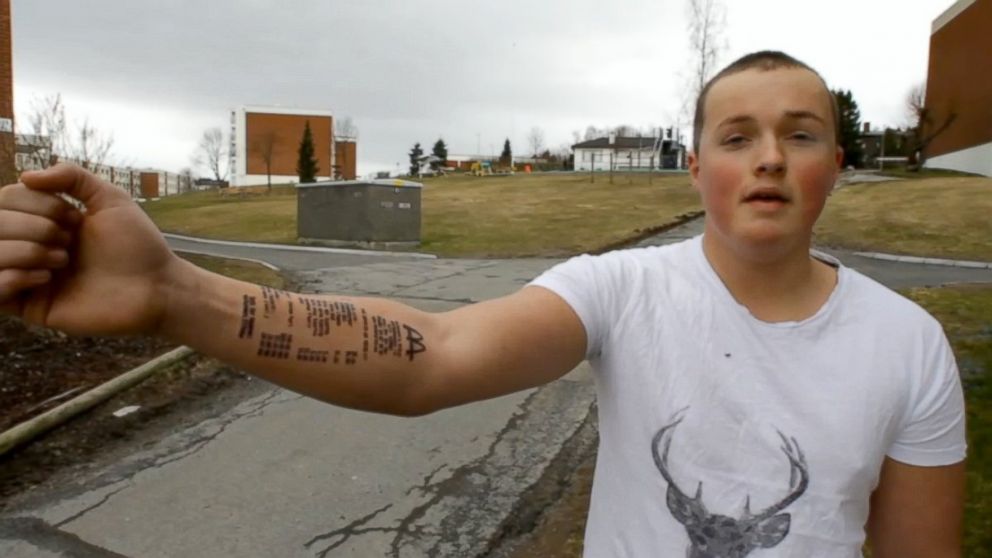 Norway's VG newspaper filmed Ytterdah getting the art done at Sabel Ink studio on Tuesday.
The first tattoo started as a joke between friends, Ytterdah told Norway's Romerikes Blad newspaper.
"Now I'm a living billboard, but I think it's all just fun," he told the newspaper. "Maybe it won't be as fun when I'm 50 or 60 years old, but that's my choice."
Ytterdah appears to be enjoying the wave of publicity.
He launched a Facebook page last week under the name "The man with the McDonald's tattoo."
Margaret Brusletto, communications director for McDonald's Norway, said Ytterdah "must be a loyal customer."