— -- Every Saturday, a group of teen migrants meets at Mullaly Park in the South Bronx to play the sport they love. Soccer is their passion and has been part of their lives from a very young age.
"Soccer for me is a sport that I have fun playing, that I love and makes me happy when I am bored and I have a great time with my friends," says Norlan Girón, 16, who has been playing soccer since he was a kid.
For Carlos Martínez, 16, soccer is a way of life and while he aspires to play as great as Lionel Messi, he has other goals in mind. "Soccer means passion for me and it means a future but you don't need to only think about become a star. I also want to have a career," says Carlos Martínez who used to play for a league in Honduras.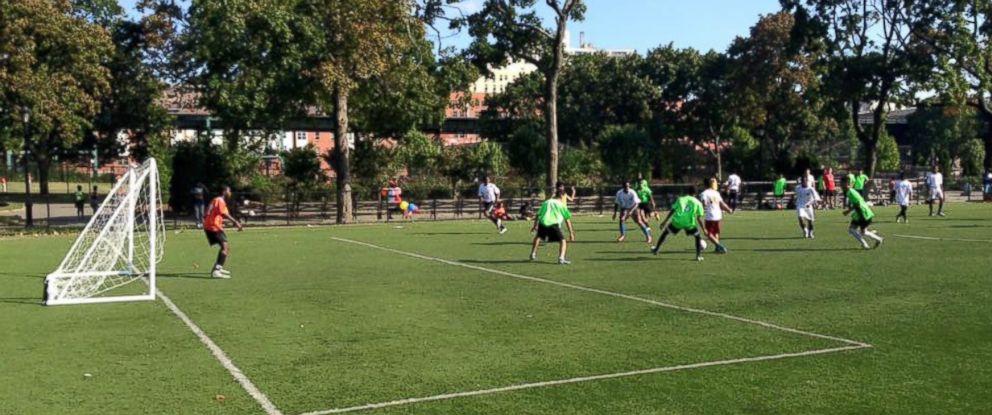 Girón and Martínez share their passion for soccer in New York City with another 38 unaccompanied minors who are members of the soccer league. With the influx of teen migrants, South Bronx United and Catholic Charities of New York launched a youth soccer league for them.
"The kids where asking me is if there was some type of soccer program where they could go and play soccer with children that are going through the same process of immigration proceedings," said García.
Elvis García, 25, is league's coach and also acts as their legal immigration counselor at the Catholic Charities of the Archdiocese of New York.
"Sometimes the work we do can be very difficult. You hear some of the stories that are heartbreaking. Children that have to leave their country because of violence, because of poverty and they don't know what is going on," García said.
"I feel like we are family because no one is going to come here and offend us because we are all together," said Martínez.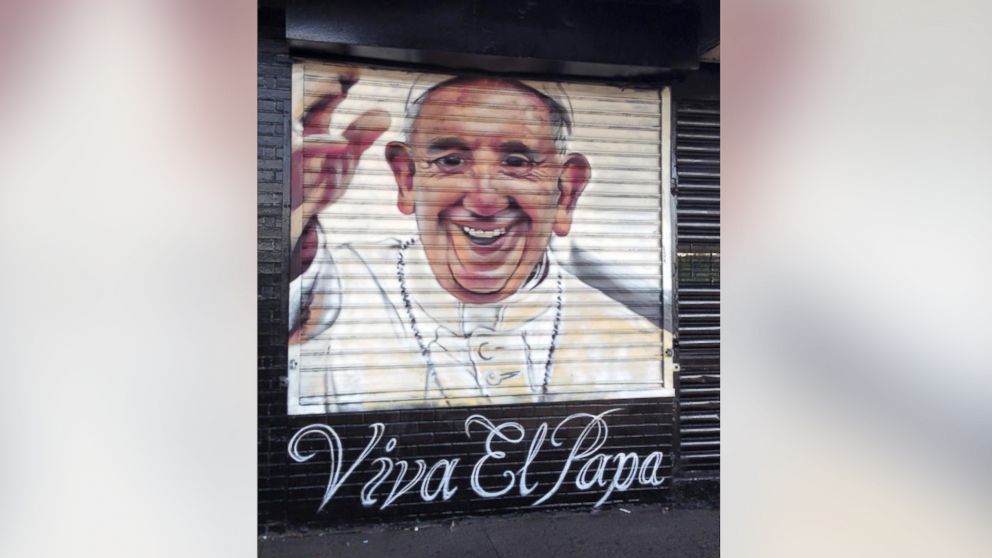 During Pope Francis' visit to the United States, he will offer a special blessing to a group of 150 immigrants and refugees in New York. Among them is a group of 11 migrant teenagers in a soccer league from The Bronx who will have the chance to get his blessing. A visit organized by New York's Catholic Charities who also started the soccer league.
"I think it is amazing that the Pope is coming and that I am meeting him. For the first time in my life meeting a Pope," said Martínez.
"We are very thankful for that. And also he likes soccer, so I would like to let him know that we do as well," said Girón.
Girón and Martínez arrived in the United States last year. Their stories reflect that of the other 62,977 unaccompanied minors who crossed the U.S. Southwest border in 2014 on their own, according to U.S. Customs and Border Patrol.
"I came here by myself. I crossed the Mexican border into Texas and that's where immigration apprehended me and held me in the "ice cooler" as they say. All I kept thinking about was running out of there," said Martínez, who now lives with his aunt.
"The journey is difficult. I suffered a lot. A lot of hunger. Sometimes not eating for 3 days, just water and thinking about my family and all that could have happen to me during the rest of the journey, but thanks to God I made it here," says Norlan Girón, 16, who just like Martínez made the journey from Honduras to the Texas border. "My dad claimed me in immigration and thanks to him I am here. We are fine thanks to God."
The teens are looking forward to meeting the pope at Our Lady of Angels School. They know he likes soccer, like them, and his blessing would mean a great deal.
"The opportunity to meet the Pope, not everyone gets to meet the Pope and it would be a great honor to meet him and get his blessing. So it would be amazing to meet Pope Francis," said Martínez.
"They were really excited. They couldn't believe it. And just having this opportunity that the Pope decided to meet with them is a big deal for them, is a big deal for me and I am just very thankful to God," added García.