— -- Temple University Hospital in Philadelphia has started an initiative to help reduce infant mortality rates. The hospital is providing each new mother who delivers at the hospital with a baby box, which is a functioning bassinet complete with a sheet and mattress.
"We weren't sure how people were going to react to putting their babies in a box, but it's been an overwhelmingly positive response," Dr. Megan Heere, assistant professor of pediatrics at the Lewis Katz School of Medicine at Temple University, told ABC News today.
The hospital began distributing the boxes on Tuesday, which also come with essential baby supplies, all free of charge. The hospital received private grants and the hospital also covered half the cost. Each box costs approximately $80 to $100.
"We are currently funded for approximately 3,000 boxes, which is about a year's worth of births," Heere said, adding that Temple is the first hospital in the country to do it on this large of a scale. The hospital has already distributed 40 boxes.
The project is a joint initiative between Temple pediatrics and Temple's maternity nurses.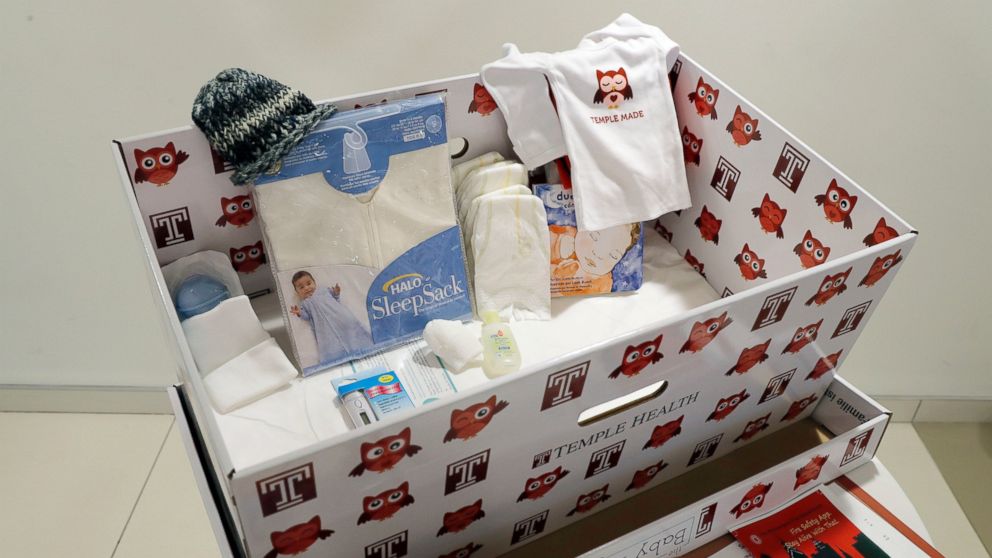 According to Jennifer Rodriguez, director of nursing services at Temple University Hospital, Philadelphia has one of the highest infant mortality rates in the U.S., with 10.5 deaths for every 1,000 live births. The national average is 5.2 deaths for 1,000 live births.
"Suffocation is the leading cause of infant deaths," Rodriguez told ABC News today. The baby boxes are a safe sleeping environment that prevents parents from having their children sleep in the same bed as them, Rodriguez said.
The boxes are also firm, which helps prevent sudden unexpected infant death (SUID), keeping a baby lying flat on their back when sleeping and away from other stuffed animals and objects that could strangle or suffocate the baby.
The idea for the boxes came from a Finnish model that has been in place since the 1937. "I think it's great that we were able to bring something from Europe here to an academic medical center and do studies on it," Rodriguez said.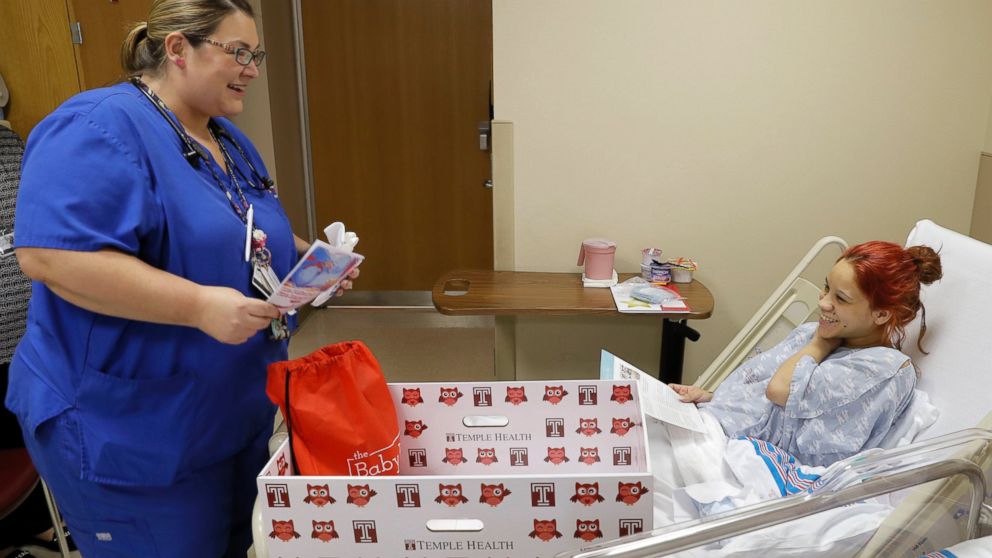 In addition to the safe environment for babies to sleep in, the box provides parents with useful information on everything from fire safety in homes to feeding tips -- provided not only by the hospital, but also by the Philadelphia Fire and Police Departments -- to create a safe environment for the babies to grow up in.
"We're giving as much education and backup for them," Rodriguez said.
"The main hallmark of the program is the education," Heere said, adding that the initiative allows the hospital to keep in contact with parents even after they are discharged to help answer any questions or concerns.
Heere said they hope to extend the program to other hospitals, but their first goal is to see infant mortality rates drop.