— -- A 25-year-old accused of opening fire at a Tennessee church last weekend allegedly had a note in his car referencing some sort of retaliation for the Charleston church attack carried out by white supremacist Dylann Roof two years ago, a law enforcement official said.
Police said on Sept. 24, 25-year-old Emanuel Samson shot and killed a 39-year-old woman in the parking lot of the Burnette Chapel Church of Christ in Antioch. Police said Samson then went into the main doors of the church sanctuary, shooting and wounding six people, who are all in their 60s or 80s.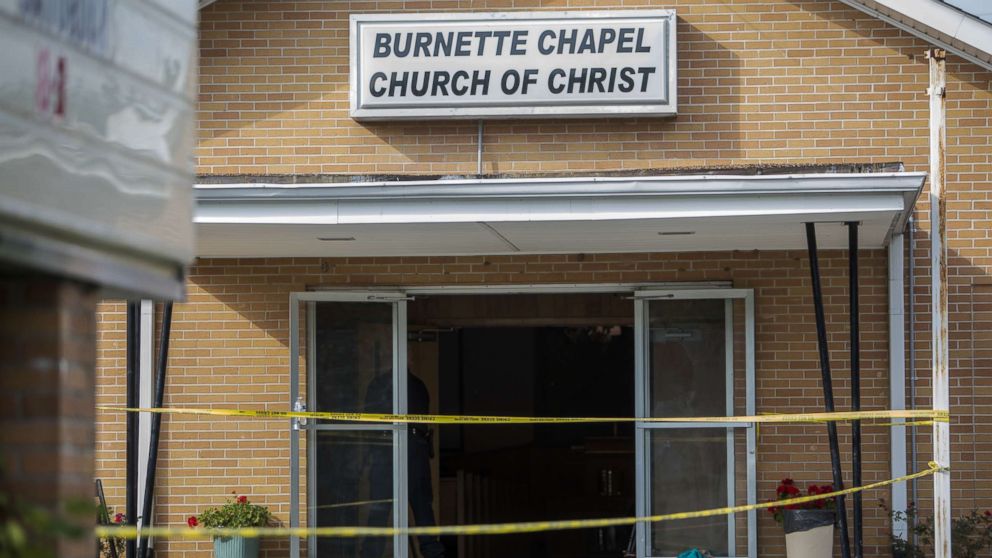 Police said Samson, who is black, had allegedly been to this church -- which has racially diverse parishioners -- one to two years ago.
Police have not released a motive, according to The Associated Press.
The U.S. Attorney's Office says a federal civil rights investigation has been opened.
Samson has not entered a plea. He is set to appear in court Oct. 6.
In January, Roof was sentenced to death for the June 2015 killing of nine black churchgoers during a Bible study in Charleston -- the first time a death penalty verdict was rendered in a federal hate crimes case. Prosecutors said Roof's racist hatred built up for years before the killings.