— -- A Texas man thinks he may have found a diamond in the rough.
A painting — with a $90 price tag — hung on the walls of The Guild Shop in Houston, Texas, for 104 days.
Ray Riley, a regular visitor to The Guild Shop, bought the painting on May 19 and now believes it may be worth millions, he said.
"I decided to take it out of the frame and saw the letters spelling out p-o-l-k-e," Riley told ABC News today.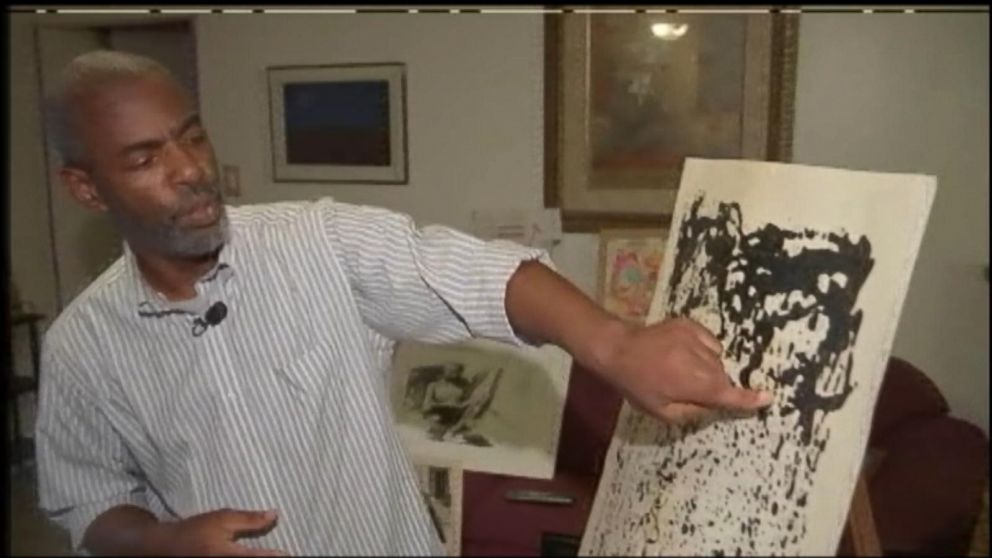 "I got very nervous and started trembling. I ended up hiding the painting for a couple weeks," he added.
After researching German artist Sigmar Polke, Riley, 51, thinks his thrift shop discovery is the real deal.
"I'm talking to a guy in California who's going to examine the painting and hopefully authenticate it," he said. "There are a couple of unique characteristics that will be key to proving its authenticity."
Riley continued researching Polke's work and said he found a piece that sold for $27 million at auction in June. He began speaking with an appraiser and was told, if authentic, his painting could sell for $2-7 million at auction.
"People come here to find the treasures in our shop," The Guild Shop executive director Gaye Jackson told ABC News today. "We have hundreds of art pieces that come through all the time and we obviously don't know if some of them are worth millions."
Riley said he plans to sell the painting if it gets authenticated.