— -- Several rivers in Southeastern Texas are experiencing major and even record flooding on roadways and homes after receiving almost 20 inches of rain over the Memorial Day weekend.
This morning, the Brazos River at Richmond rose to more than 52 feet of and is expected to crest at 53.5 feet by tonight -- more than 3 feet above record flood stage. Two years ago, The Brazos River had run dry in places due to drought, the Associated Press reported.
The Brazos River near Rosharon is not yet in a major flooding stage, 51.3 feet, but is expected to reach it by 11 p.m. tonight. The river will continue to rise and crest on Thursday.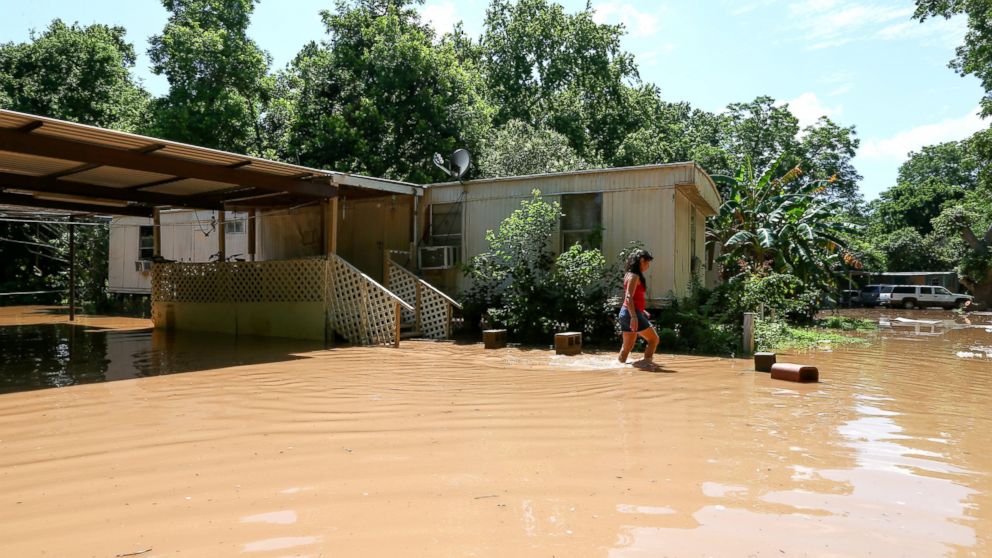 Video posted on YouTube by the Rosenberg Police Department shows the water from the Brazos River also reaching the height of the bridge used to cross it. Another shot shows the waters spilling over barriers onto a roadway, while several other images show entire neighborhood streets and the homes that line them flooded.
Powers lines looked as if they were in danger of toppling over from the flooding on the Brazos River. A video posted to Twitter shows the Texas National Guard assisting in search and rescues on the river.
Another river, The Trinity River in Liberty, Texas was at 26.7 feet around 11 a.m. Tuesday and is expected to stay in major flood stage, or 29 feet, all week. The record flood level at the Trinity River is 31 feet.
The Colorado River at Wharton, Texas crests today, rising to 46.5 feet around 11 a.m., although this river is quickly receding. The record flood level for the Colorado River at that point is 51.9 feet.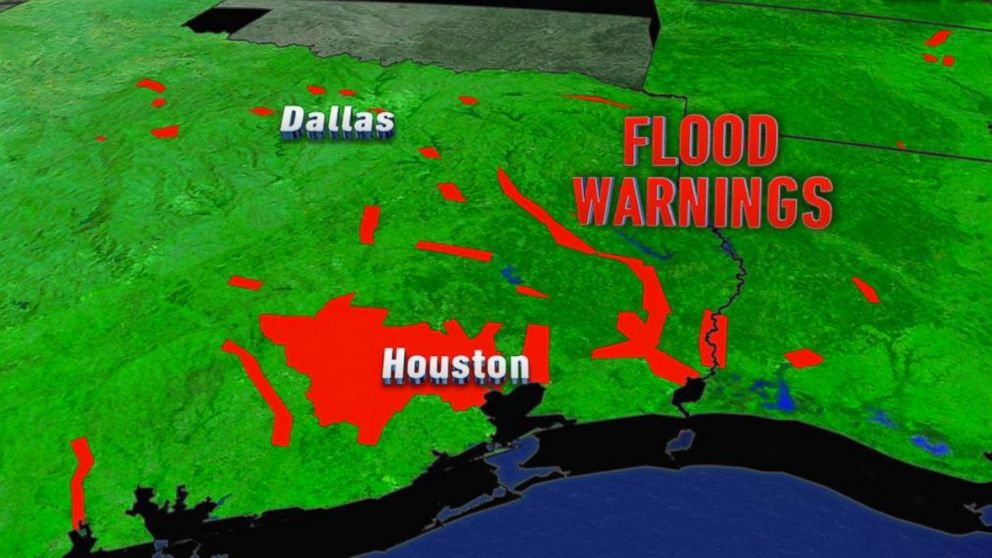 Flood warnings have been issued in several areas around eastern Texas, but in the next few days the area is not expecting heavy rain, which will stay in central and western Texas and the southern plains. About 13 million Americans from Texas to Arkansas could see severe storms through the afternoon and evening. But, the main threat will be damaging winds and scattered hail.
Parts of Texas have seen their wettest May on record. Austin Bergstrom has gotten more than 15 inches of rain this month, with more than half of the rainfall occurring on Friday alone.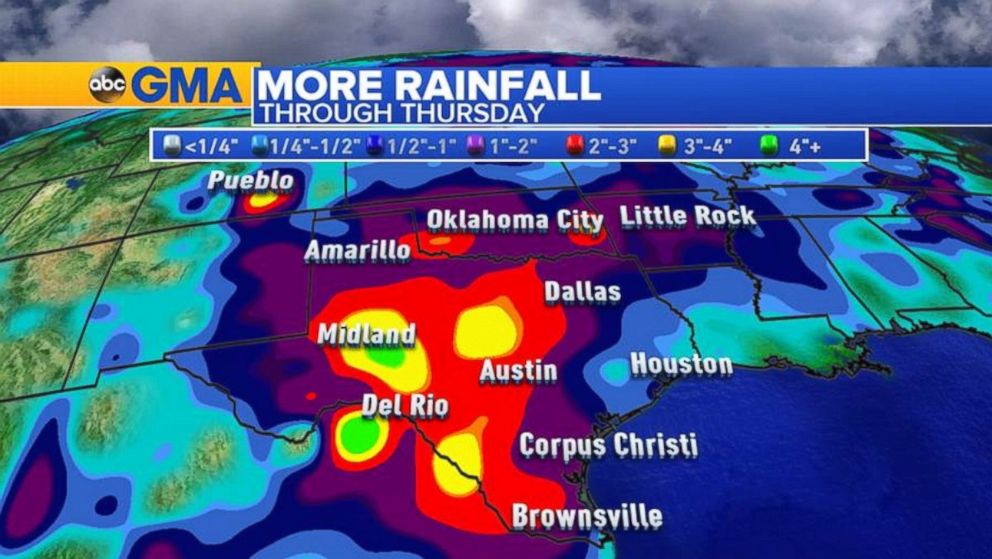 Six people have died in floods along the Brazos. Four of the six dead were recovered in Washington County, between Austin and Houston, according to the AP. More than three dozen people were rescued from homes in low-lying neighborhoods in Simonton between late Sunday and Monday reports said. Simonton, home to less than 1,000 people, was issued a mandatory evacuation Saturday.
On Sunday, Rosenberg mayor Cynthia McConathy declared a state of disaster for the town and ordered its residents to evacuate. According to a 2010 census, 31,676 people live in the area.
Aerial shots over Rosenberg show the extent of the damage the flooding has done to homes in the area.
In Montgomery County, a family pushed several dogs on a paddleboat through floodwaters.