Your look at the five biggest and most buzz-worthy stories of the morning.
1. Dad Caught on Tape Kicking Son Down Skateboard Ramp
A man who was caught kicking his son down a skateboard ramp has been banned from a Florida skate park temporarily after a video of the act taken by another skater went viral. The Florida Department of Children and Families is also looking into footage of the incident, which has elicited angry responses from the Internet and other parents who regularly skate with their children at Kona Skatepark in Jacksonville, Fla.
2. Deadly Tornadoes Rip Through Central, Southern US
A powerful storm system rumbled through the central and southern United States on Sunday, spawning several tornadoes that left communities devastated and at least 17 people dead. At least 16 people have died in Arkansas – 10 in Faulkner County, five in Pulaski County and one in White County, according to the Arkansas Department of Emergency Management. Deputy PIO Brandon Morris said one trail of storm destruction stretches 30 miles. "Some homes have been completely destroyed, some have severe damage, we have power lines and trees down in those counties as well," Morris told ABC News.
3. Clippers Let Actions Show Anger Over Owner's Alleged Remarks
The Los Angeles Clippers players wore their feelings about the scandal surrounding the team owner Donald Sterling on their chests before their NBA playoff game against the Golden State Warriors Sunday. The team came to the center of the court and dumped their warmup jerseys, then ran through their pregame drills wearing their red Clippers T-shirts inside out, hiding the team name, a day after a tape recording was posted online in which a man -- purportedly Sterling -- goes on a racist rant in an argument with a woman identified as V. Stiviano.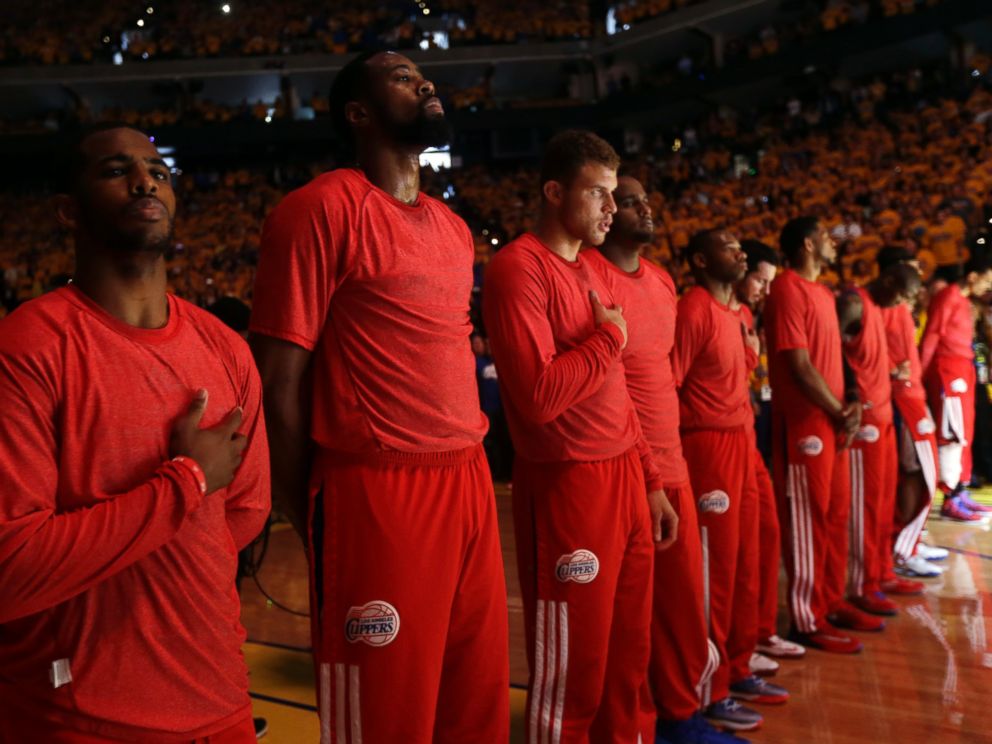 4. Flight 370 Aerial Search Suspended; Search Efforts Focusing Underwater
Australian Prime Minister Tony Abbott said the aerial search for missing Malaysia Airlines Flight 370 is being suspended, with underwater search efforts expanding. The new search efforts of the ocean floor could take up to eight months to complete.
5. NASCAR Drivers Engage in Fist Fight at Race
Tempers flared when rivals disagreed over what took place on the track.