— -- Thousands of people have contributed nearly $170,000 to an online fundraising campaign to help repair the Hopewell Missionary Baptist Church in Greenville, Mississippi.
The church — which has a predominantly black congregation — was set on fire and vandalized with the words "Vote Trump" on Tuesday evening, according to officials.
Photos of the damage showed that the church's brick walls still stand, but the main sanctuary and pews inside have been charred black.
The church's pastor, Carolyn Hudson, said at a news conference on Wednesday that churchgoers' "hearts are broken," but they were praying that "God would allow us to build another sanctuary in that same place."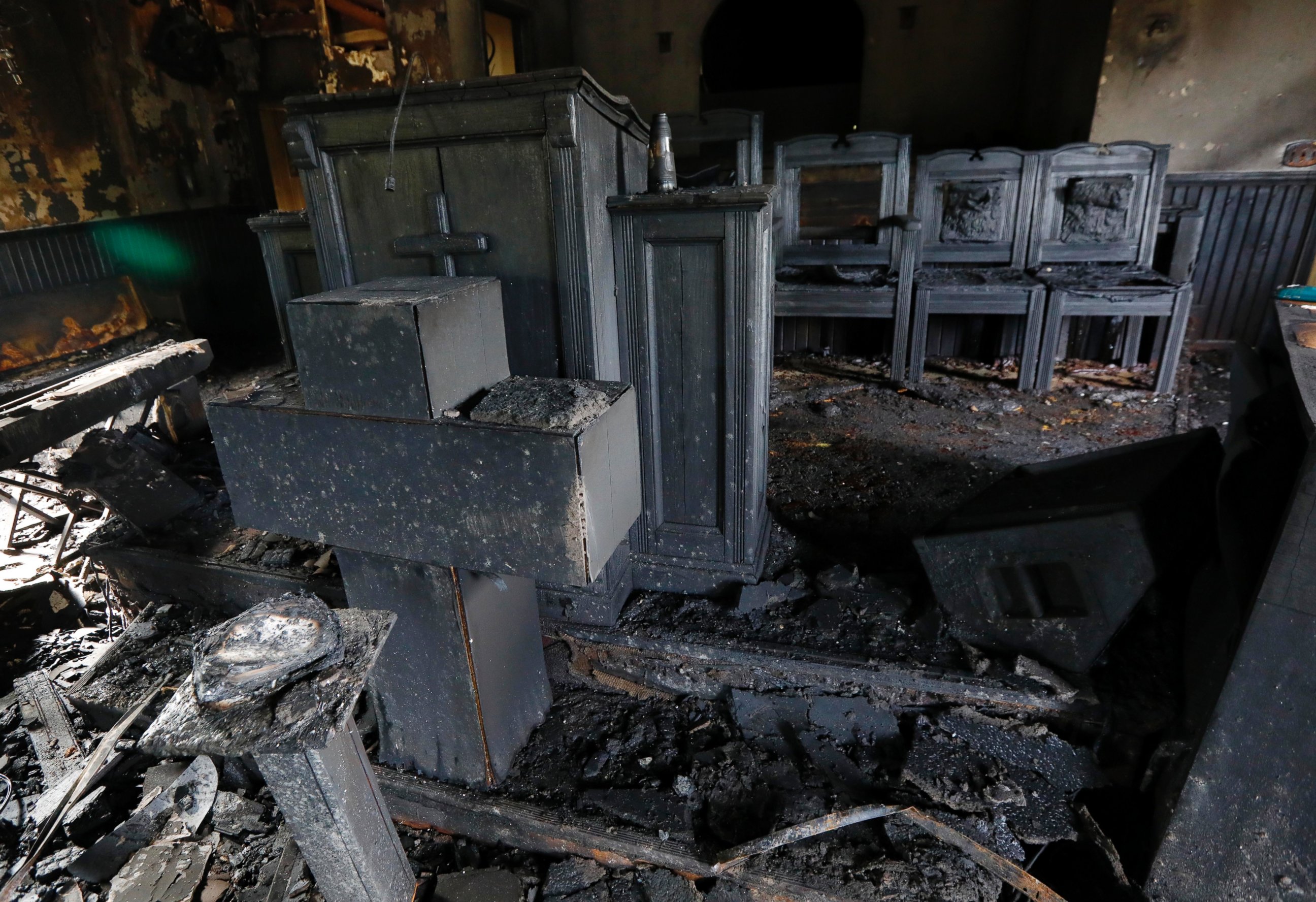 Today, it looks like the church congregation's prayers have been answered.
A GoFundMe campaign started on Wednesday to help rebuild Hopewell M.B.Church has raised over $169,000 as of early this afternoon. The amount raised so far has exponentially exceeded the campaign's original $10,000 goal.
"I've truly been blown away," campaign organizer Blair Reeves told ABC News today. "Donations are coming in from all over the country."
Reeves said he is actually from New York and is not affiliated with the church at all, but he felt "compelled" to create the campaign because he felt the church deserved the same kind of monetary support that a North Carolina Republican Party field office got after it was recently firebombed.
"The animus of this election cycle combined with the potent racial history of burning black churches as a political symbol makes this event something we must not ignore," he wrote in the campaign's description. "Only two weeks ago, the internet came together to help repair a North Carolina GOP field office that had been burned by thugs. Justice demands we do the same now."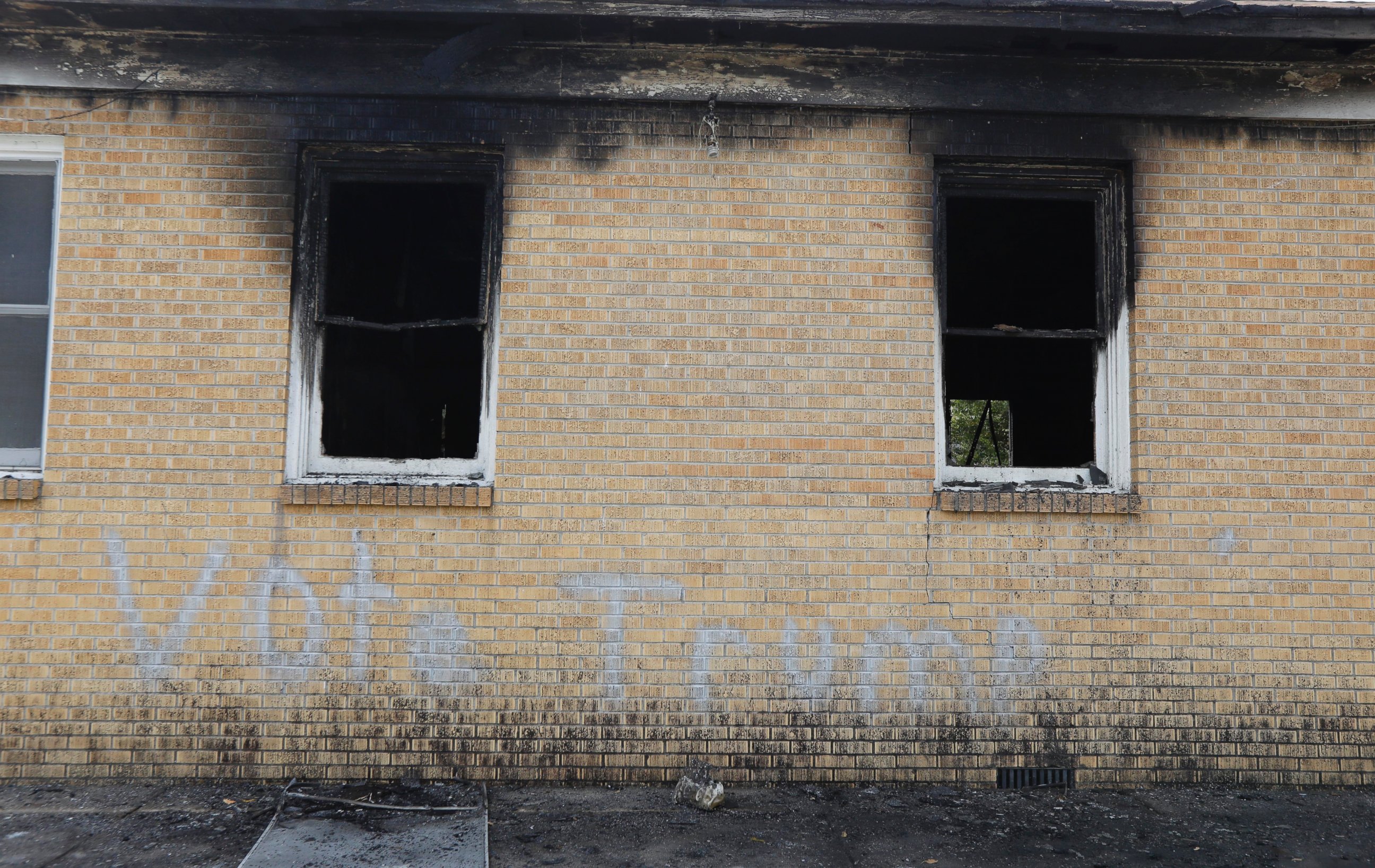 GoFundMe regional communications manager Kate Cichy told ABC News today that Bishop Clarence Green of Hopewell M.B. Church "has been added as the beneficiary" to the campaign and "only he can withdraw the funds."
Cichy said that "GoFundMe campaigns can continue to accept donations after the goal is met and Bishop Green has access to the full amount."
Green did not immediately respond to ABC News' requests for comment.
Meanwhile, police are investigating the suspected church arson and vandalism as hate crimes, Greenville Police Chief Delando Wilson said at a news conference on Wednesday.
Greenville Mayor Errick Simmons added that he saw "this as an attack on the black church, the community."
"We are well familiar that this form of attack on a black church has occurred many, many years ago," Simmons said at the news conference. "It happened in the '50s, it happened in the '60S, but we're in 2016 and [this] should not happen."
The FBI division in Jackson, Mississippi, is also working with "local, state and federal law enforcement partners to determine if any civil rights crimes were committed," FBI public affairs specialist Brett Carr said in a statement.
The U.S. Bureau of Alcohol, Tobacco, Firearms and Explosives said in a tweet today that the fire was ruled as "incendiary or intentionally set" and an award of up to $11,000 was being offered for information that could lead to an arrest.
The ATF added that the Greenville Police Department "is currently the lead agency" and anyone with tips should call Greenville PD at 662-378-TIPS.