A powerful nor'easter dumping heavy snow on the Northeast today brought thundersnow -- when thunder and lightning occur during a snowstorm -- to New York City and New Jersey.
Interested in
Weather?
Add Weather as an interest to stay up to date on the latest Weather news, video, and analysis from ABC News.
The ingredients for thundersnow are similar to a thunderstorm that forms in the summertime: warm, moist air rising toward a colder air mass above, creating instability.
Although the lower air mass has to be warmer than the air above, the entire column has to be cold enough for snow to fall and reach the ground.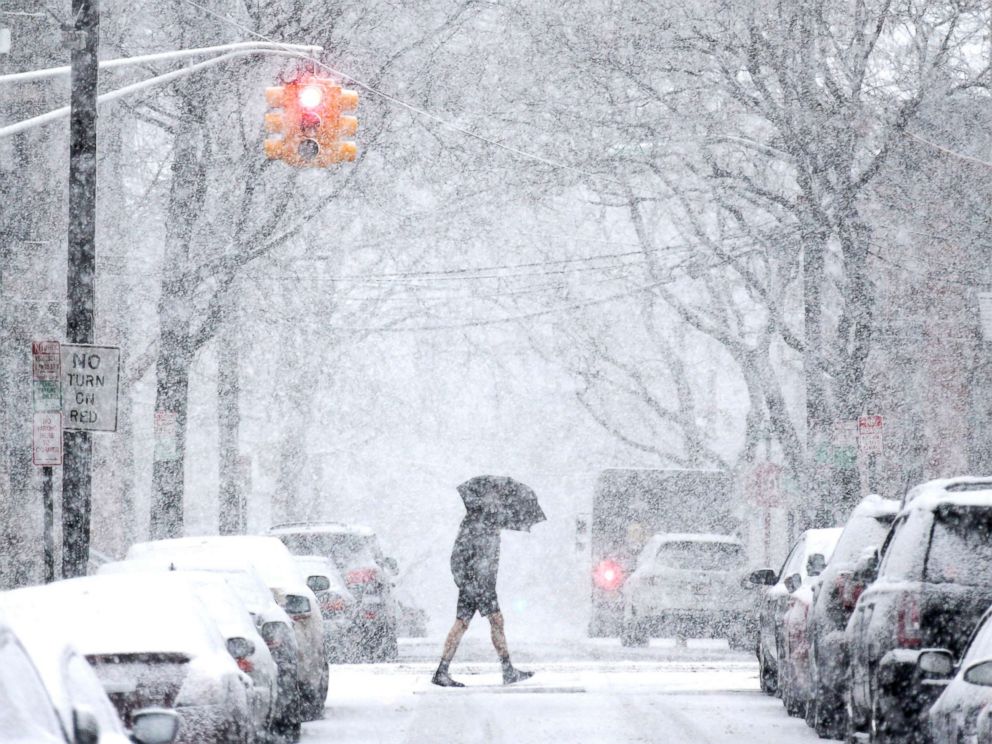 This can be tricky during the wintertime, which is why thundersnow doesn't happen often.
If it all comes together, that enhanced upward motion of air increases snow growth and causes enough electrical charge separation within the cloud for lightning to strike.
Thundersnow often coincides with very heavy snow, usually falling at 1 to 3 inches per hour. The atmospheric instability that creates the thundersnow is also what causes these extreme snowfall rates.