— -- A sheriff deputy's dashcam caught the moment he spotted and rescued a 2-year-old boy running down a busy highway in Newport, Oregon.
The Lincoln County Sheriff's Office in Oregon shared the dashcam footage from Jan. 9 on Facebook this week to alert the public about the "dangers of distracted driving."
Deputy Jeremy Gautney was traveling on U.S. Route 101 when he discovered the toddler "running down the middle of the highway in his lane of travel," Lt. Curtis Landers said in the video. Gautney "quickly came to a stop and rescued the child from the danger of passing motorists."
Shortly after saving the tot, Gautney "was alerted to the child's frantic parents who were searching for him," Landers explained. He added that the child was returned to his parents unharmed.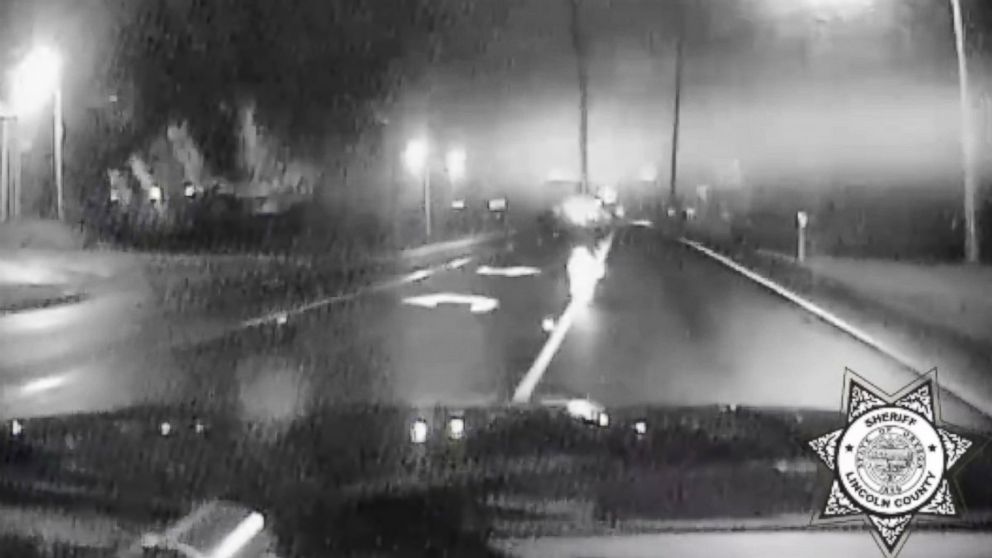 The 2-year-old had slipped out through an open door and ran straight toward the highway while "the family was cleaning up after a gathering at a nearby community center," Landers said.
"We share this video as a reminder of how quickly things can go wrong and the danger and potential result of distracted driving," Landers said. The incident was "investigated thoroughly" and "no criminal charges will be brought to the parties involved," he added.
The dashcam video of the 2-year-old running down the highway had nearly 20,000 views on Facebook as of Friday morning.