-- Tomas Young, an Iraq War Army veteran who was paralyzed by a sniper's bullet and became one of the first veterans to oppose the war, has died at age 34.
Young passed away in his sleep early Monday morning at his home in Seattle, just one day before Veterans Day, his wife Claudia Cuellar Young told ABC News.
Young was paralyzed in April, 2004 at the age of 24 in a battle in Sadr City, Iraq, after being in the country for just five days. He was riding in an unarmored, open air Humvee when he was shot by a sniper's bullet and instantly paralyzed from the chest down, confined to a wheelchair for the rest of his life. He had joined the Army two days after September 11, 2001 and became one of the first veterans to publicly oppose the war, recorded famously in the 2007 documentary about his life "Body of War" co-produced by Phil Donohue.
Two Soldiers, Scarred by the Same Battle, Reunite 10 Years Later
Wounded Iraq Vet Prepares to Die, Saying He's 'Ready to Go'
Cuellar Young said they had only moved to Seattle a month ago after her husband's pain medications were tapered down by the Veterans Affairs Hospital in Portland, Oregon, where they moved last September from Young's home in Kansas City. Cuellar Young said she was "battling" with doctors at the Portland VA who she believes labeled him a "junkie" and she hoped her husband would be able to get his normal dose of pain medication if they relocated to Seattle.
"I don't know why he had to beg, he fought for his country," Cuellar Young told ABC News Tuesday evening.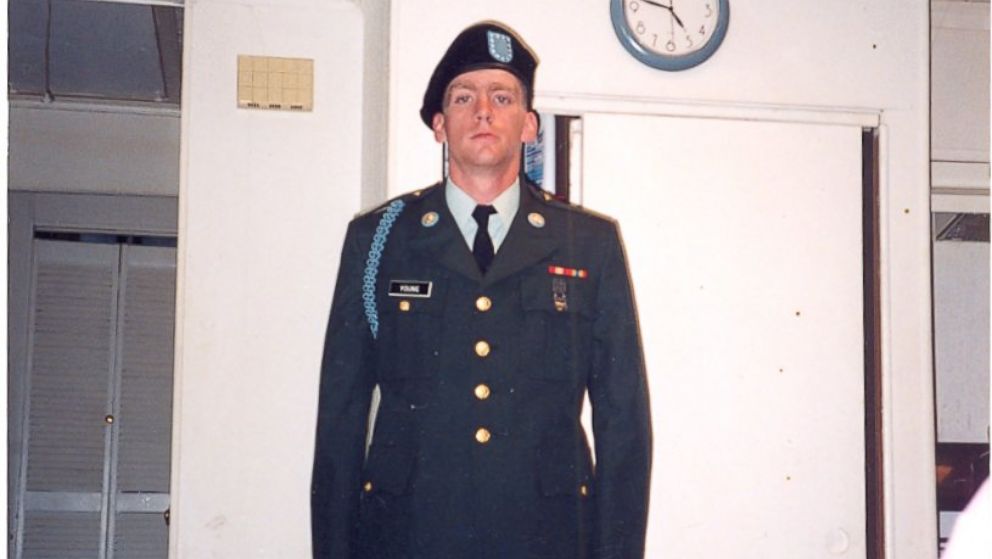 When they relocated they did see a doctor in Seattle, but were told, according to Cuellar Young, they would need to come back November 24 to meet with the pain team.
He didn't make it that long. Cuellar Young said she tried to stretch out his pain medicine, but he would wake in the middle of the night with "breakout pain."
She said she called the VA in Seattle to tell them she was running out of pills and told them "my husband took a bullet for his country," but was told to "calm down."
Cuellar Young said her husband just never woke up Monday morning.
"People say, 'He died peacefully.' I'm not sure how peaceful he was. He just left, he never came back. I don't think it was peaceful," she said. "All we wanted was to be home and pain-free."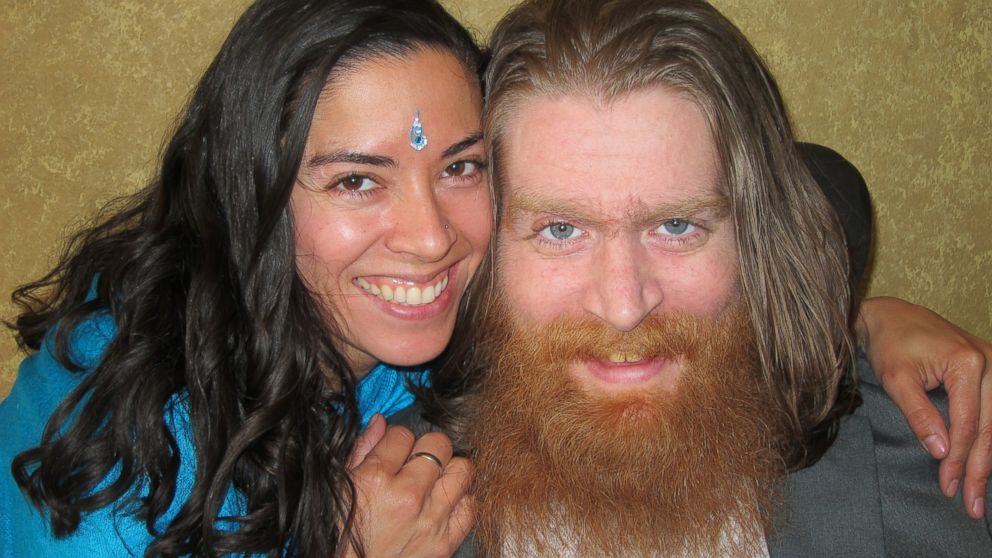 The King County Medical Examiner's office in Seattle said the cause of death was unknown pending toxicology results.
In March, 2013, after almost 10 years of struggling with a paralyzed body, deteriorating health, a regimen of dozens of pills a day, intense abdominal pain that led to the removal of his colon -- and on top of all that, a pulmonary brain embolism in 2008 that made him even less mobile -- Young decided he was done fighting. That decision, he realized, meant he could be abstaining from medicine, food and water for weeks until he died.
But then he had a change of heart, deciding to live longer to "spend as much time" as he could with his wife, Young told ABC News Chief Global Affairs Correspondent Martha Raddatz in an interview that aired in December. Raddatz has covered the war in Iraq extensively, writing a book, "The Long Road Home" about the battle in Sadr City in which Young was injured.
That day, Young was reunited with the man who saved him in that 2004 firefight, Robert Miltenberger.
"I will always respect him and admire Robert Miltenberger until the day I leave this earth," Young said that day about the man he had not seen since the battle named Black Sunday. "He's become one of my heroes and I have the deepest and most outright respect for Robert."
Young said he wanted the country to learn from his struggle that "war is the last resort" and in future conflicts the American government should try diplomacy and "if they are still not cooperating they should send in a small group of elite trained forces not 125,000 19-year-old kids whose first cultural experience is eating at the Olive Garden or Taco Bell."
"I want our government to try every possible outlet with the country before invading it, before going to war," Young told ABC News in a previous interview in March, 2013.
Young added that if the United States does go to war then "all boxes must be checked."
"Make sure that the soldiers, marines, and sailors have the best body armor, the best armor around their vehicles," Young said before Cuellar added, "And having a healthcare system that will take of you when they get back. I mean, they just can't be abandoned when they sacrifice for their country."
Cuellar Young said her husband's body will be cremated and his ashes will be returned to Kansas City, but information on a funeral and a memorial service is still pending. He is survived by his wife, brother Nathan, and mother, Cathy Smith.