Top Trump adviser Boris Epshteyn to be questioned for 2nd day by special counsel: Sources
Epshteyn met with prosecutors for multiple hours on Thursday, sources say.
After meeting with special counsel Jack Smith's office for multiple hours Thursday, top Trump adviser Boris Epshteyn is expected to continue his interview today, sources familiar with the matter tell ABC News.
Sources say that Smith personally sat in on a portion of Epshteyn's interview Thursday, but did not participate in any of the questioning.
The interview was largely focused on the efforts by former President Donald Trump and his allies to overturn Trump's 2020 election loss. The second day of questioning was planned in advance, the sources said.
Epshteyn did not immediately respond to a request for comment from ABC News.
Prosecutors' questions focused around Epshteyn's interactions with former Trump attorneys Rudy Giuliani, Kenneth Chesebro and John Eastman, in addition to Trump himself, according to sources.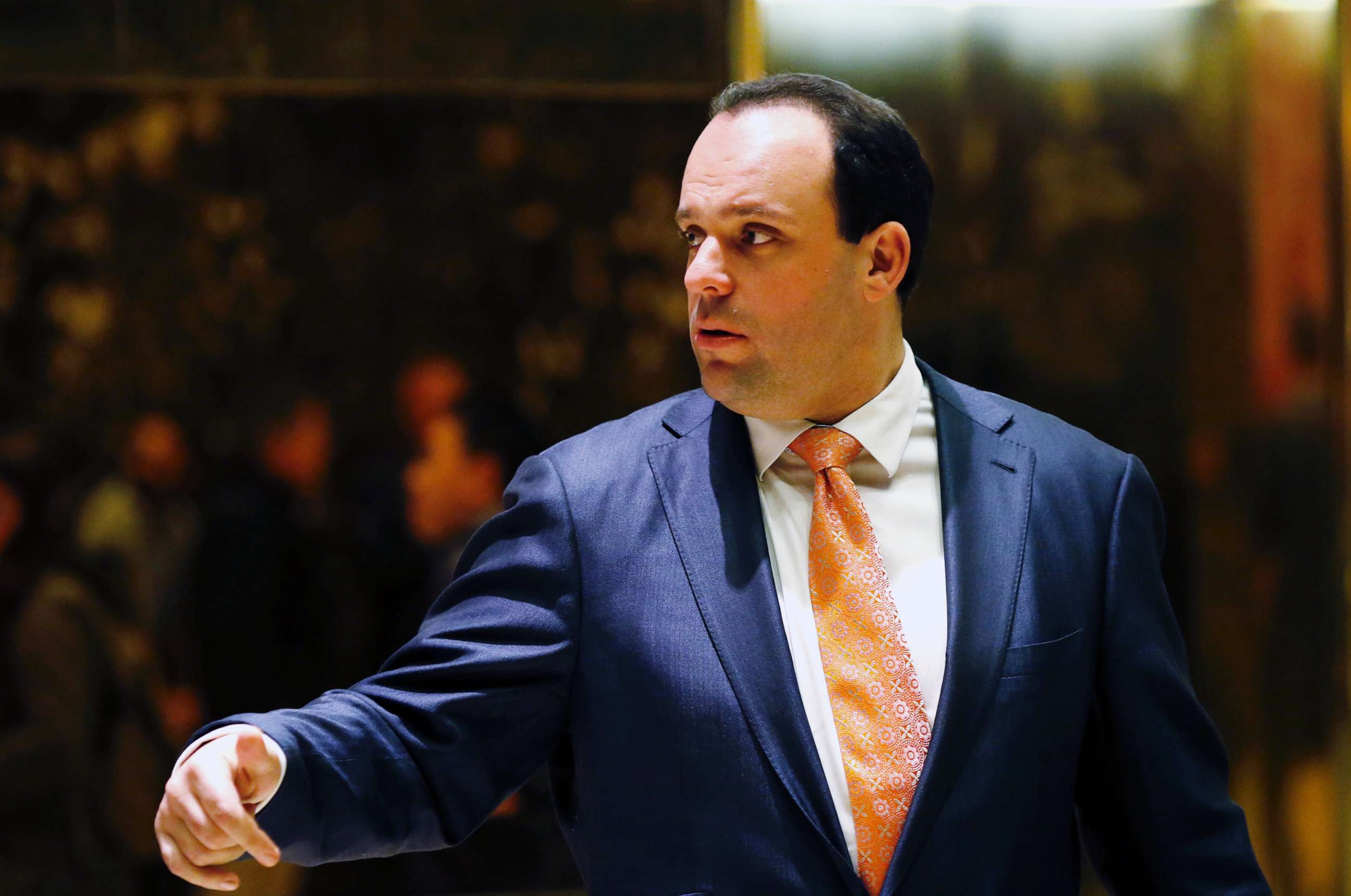 Smith was appointed in November by Attorney General Merrick Garland to investigate efforts to overturn the 2020 election, as well as Trump's handling of classified information after leaving the White House.
Epshteyn was not questioned in the probe into Trump's handling of classified documents, sources said.