Transgender teens outrun track and field competitors but critics close behind
Some people say the teens should not be allowed to run against non-trans girls.
Some parents within Connecticut's high school track and field circle expressed outraged when two transgender students took home top prizes at the state championships for girls.
Transgender high school sophomores Terry Miller and Andraya Yearwood came in first and second place, respectively, in the 100-meter race at the State Open Finals June 4, angering some parents who complained they had a competitive advantage over non-transgender students.
Miller, who also won the top prize for the 200-meter race representing Bulkeley High School in Hartford, and Yearwood were born male, but they now identify as females.
Athletic conference rules allow high school athletes to compete based on the genders with which they identify. Critics say the rules give male-to-female transgender people a competitive edge over cisgender women -- whose biological sex matches their gender identity -- because some have higher testosterone levels than non-trans females.
"I think it's unfair to the girls who work really hard to do well and qualify for Opens and New Englands [competitions]," sophomore sprinter Selina Soule, who finished sixth in the 100-meter State Open Finals, told the Hartford Courant. "These girls, they're just coming in and beating everyone. I have no problem with them wanting to be a girl."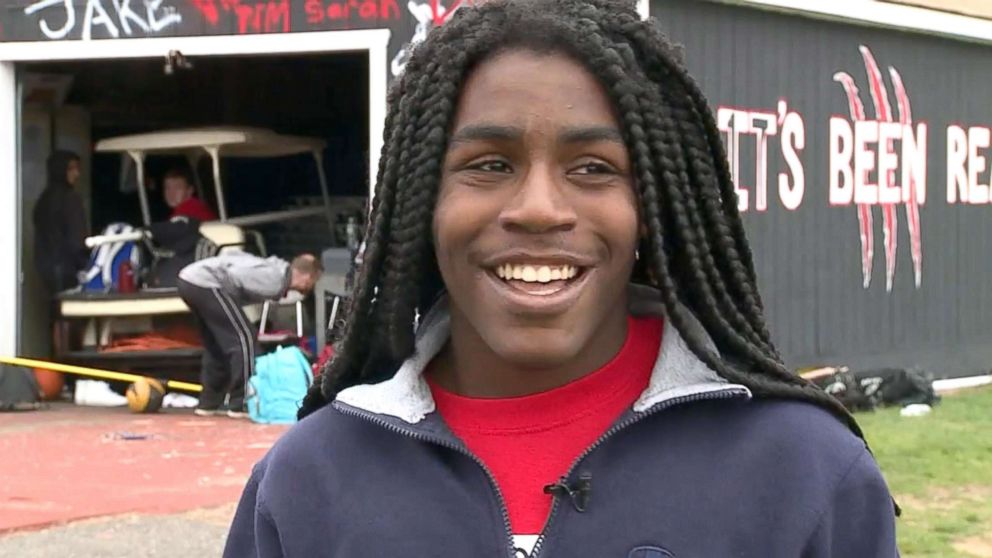 Many social media users seemed to agree with Soule's sentiment. A video of Miller's crossing the finish line at the championship had attracted more than 120,000 comments and 500 retweets and "likes" on Twitter as of Wednesday afternoon as people went back and forth about whether the teen possessed a biological advantage over other racers.
"These girls worked hard only to be cheated because science deniers allowed two boys to steal what they worked so hard for," one Twitter user commented, while others urged the non-trans girls to boycott their respective teams until the rules are changed.
ABC News has been unable to reach Miller and Yearwood.
The Connecticut Interscholastic Athletic Conference [CIAC], which governs high school sports, said its rules are in alignment with state law.
Connecticut law would need to be changed before the CIAC could alter its policy, the organization said, but that hasn't stopped people from challenging the rules.
At least two petitions were in circulation after the race, according to the Hartford Courant, which interviewed parents who were in favor of the rule change. The petitions had about 150 signatures as of June 4, the paper reported.
Cyd Zeigler, the author of "Fair Play: How LGBT Athletes Are Claiming Their Rightful Place in Sports" and a co-founder of news website Outsports, said the petitions were "discouraging."
"I'm really tired of hearing about unfair advantages. The way our entire society is designed, transgender people have inherent disadvantages everywhere they turn," Zeigler told ABC News. "They want to call these advantages unfair, as though if you're a cisgender person that any advantage that you might have over someone else are fair.
"But any advantages that a transgender athlete might possibly have are automatically deemed unfair. Why is that," he asked.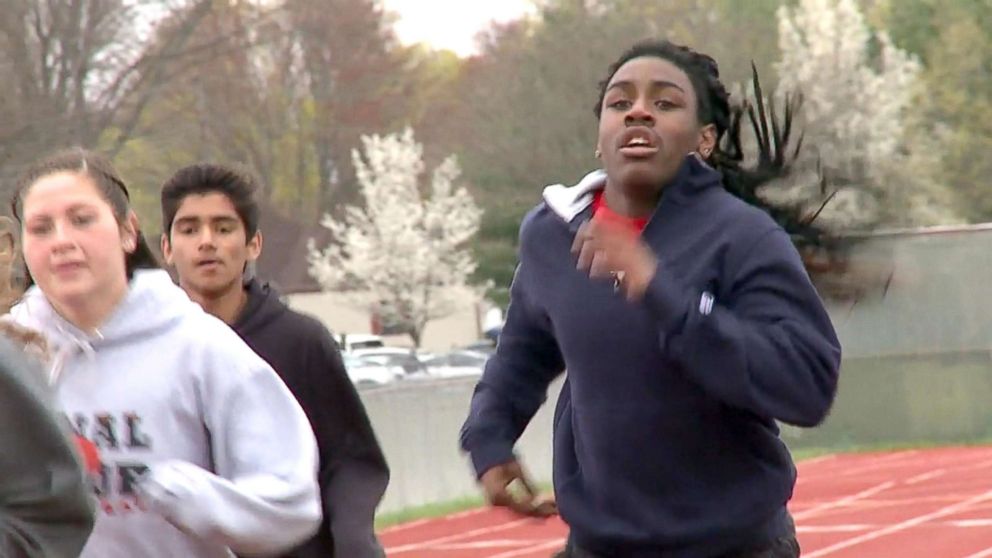 It's highly unlikely that Connecticut will change its policy and "move backwards" on its transgender inclusion efforts, Zeigler said.
"The country is a patchwork of transgender sports policies at different levels in different states," Zeigler said. "Connecticut happens to have a very open policy, while Texas has a very closed policy, where you must compete as the gender on your birth certificate"
Chris Mosier, who made history as the first openly trans man to compete on the men's U.S. national team at the International Triathlon Union Duathlon World Championships in June, said the petitions are examples of what can happen when adults lack understanding of transgender culture.
"Transgender athletes, and particularly transgender girls, face so much resistance and discrimination within sports, as well as the rest of society," Mosier said. "We can't just assume that these athletes are winning because they're transgender. It's possible that they'd be beating these other student-athletes if they were cisgender."
He commended Miller and Yearwood, the teenage racers from Connecticut, for having the courage to come out as transgender at such early ages.
"As you can see from the situation in Connecticut, it takes a very strong person to both be their authentic selves and to continue to play the sports that they love," Mosier said. "I think trans girls face a lot of discrimination and it is much more severe than it is for trans boys."
Like Zeigler, Mosier said the criticism surrounding the Connecticut track stars should be taken just as seriously as any other anti-transgender behavior.
"Trans girls are girls," Mosier said. "They should be treated as girls and they should be able to participate with the other girls in their class. We need to dismantle some of these stereotypes and myths and fears that people have about who we are as people."
Yearwood, a sophomore at Cromwell High School in Cromwell, Connecticut, faced similar criticisms last year when she captured the 100-meter State Open title, but she said she didn't let it bother her.
"I guess since I was always different I learned to deal with it and grow tougher skin over it," Yearwood said in an interview with ABC New Haven affiliate WTNH last year.
"I'm extremely grateful because I've heard of stories where some people don't get the same opportunities as me and have had to go through really hard times with this."