— -- Four years after the fatal shooting of 17-year-old Trayvon Martin by neighborhood watchman George Zimmerman, a controversial new play explores the teen's final moments.
The incident that left a nation divided and gave birth to the Black Lives Matter movement takes center stage in "The Ballad of Trayvon Martin," which is co-written by Thomas Soto and award-winning playwright and activist Rajendra Ramoon Maharaj.
"'The Ballad of Trayvon Martin' is a poetic docudrama with music inspired by events surrounding the death of teenager Trayvon Martin," Maharaj told ABC News. "It takes a look at the last seven minutes of Trayvon's life as he lays under the tarp. We also see how his life and legacy inspired the 'Black Lives Matter' movement."
Martin was returning to a relative's house after leaving a convenience store when he was shot by Zimmerman in Sanford, Florida, on Feb. 26, 2012.
Prosecutors accused Zimmerman of profiling Martin as a criminal, possibly because of his race, and following him with a loaded gun. Zimmerman maintained that he shot Martin in self-defense after he was knocked to the ground and Martin was banging his head against the pavement. Zimmerman has a Hispanic mother and a white father. Martin was black.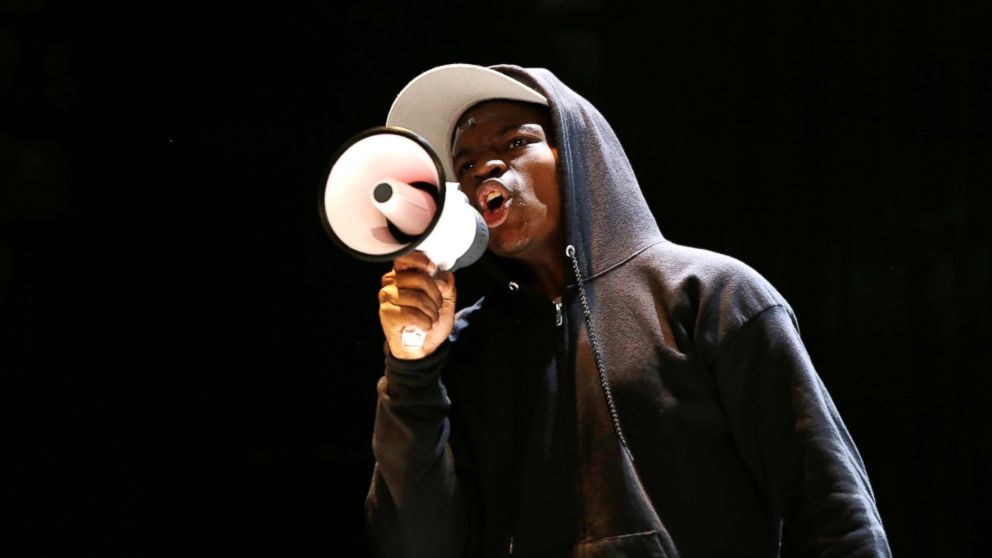 A Florida jury found Zimmerman not guilty of second-degree murder and manslaughter in July 2013. The trial sparked rallies across the country and created a national debate over law enforcement deaths of black men and boys.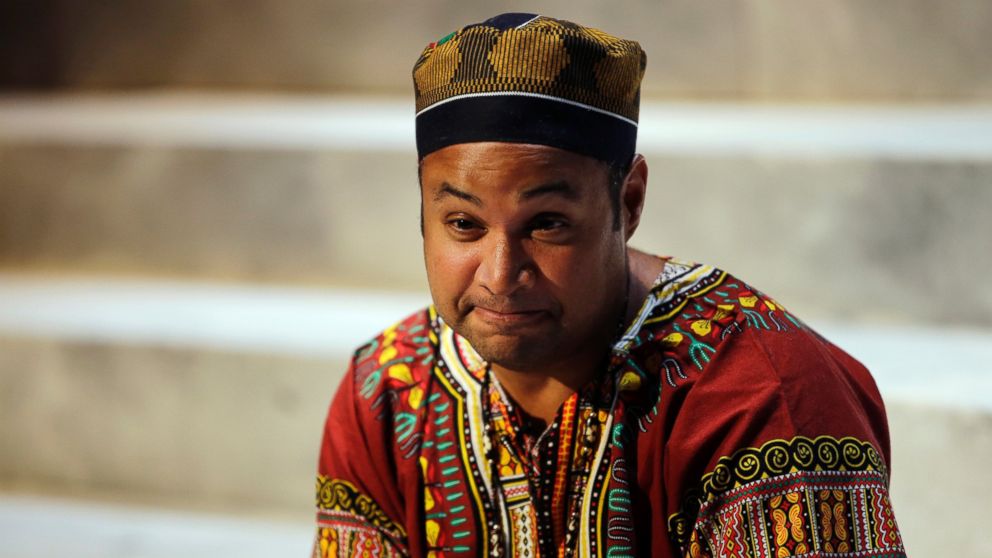 Regardless of one's position on the shooting incident, Maharaj says his goal is to inspire.
"I hope [viewers] understand that until we acknowledge our shared painful past, there can be no true reconciliation in our country," Maharaj said, "and I hope they walk away knowing that we all are Trayvon Martin."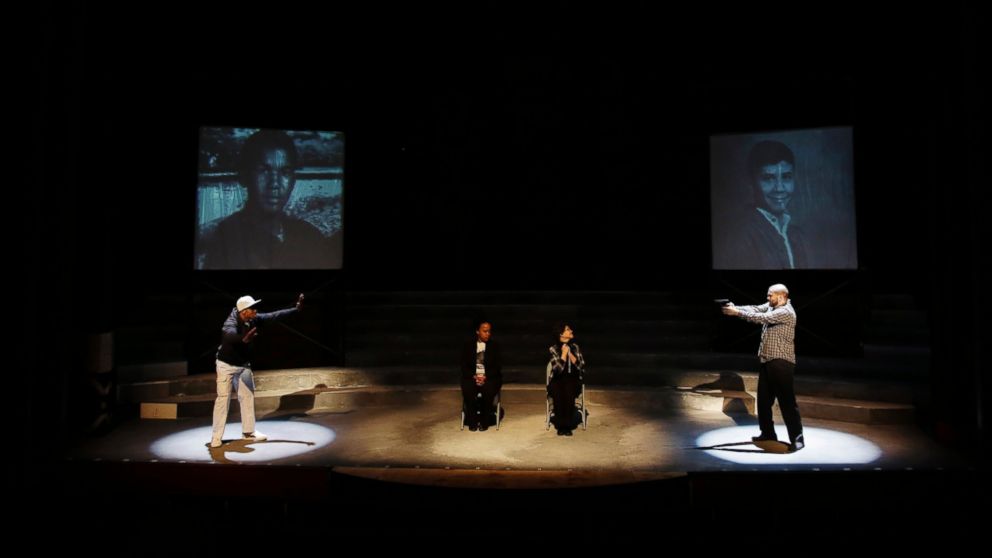 The 1-hour, 45-minute play is now showing at Freedom Theatre in Philadelphia and runs until May 22.
ABC News' Brian McBride and Catherine Thorbecke contributed to this report.