Tulsa Officer's Use of Force Was Not Justified, Say Family Lawyers for Terence Crutcher
The officer's lawyer said Terence Crutcher did not comply with orders.
September 20, 2016, 6:04 PM
— -- Attorneys for the family of Terence Crutcher, the 40-year-old black man who was shot and killed by a white Tulsa police officer on Friday, maintain that the officer's use of force was not necessary.
Meanwhile, the lawyer representing the officer suggested in an interview to ABC News that Crutcher was to blame for the shooting because he did not comply with the officer's orders.
Tulsa Officer Betty Shelby encountered Crutcher while responding to another call, according to police. She first saw Crutcher's tan SUV, which was parked in the middle of a two-lane roadway with the windows down. As she was peering inside the car, she turned around and saw Crutcher approaching her.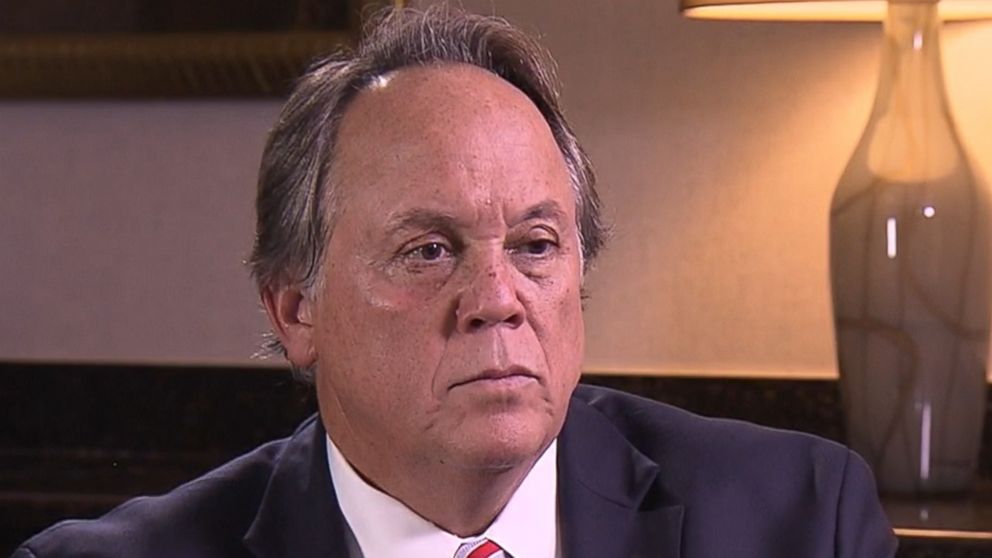 Her lawyer, Scott Wood, told ABC News that Shelby became concerned when Crutcher wasn't responding to her commands and put his hand in his pocket, Wood said. Then, Crutcher put his hands up, without receiving instructions to do so, which she thought was strange, Wood said.
Crutcher did not acknowledge Shelby's command to get on his knees and simply raised his hands and starting walking to the car, Wood said. She yelled at him to stop over and over as he walked toward the car, according to Wood.
Wood added that Crutcher's arm came down to reach into the car through the driver's side open window, and that's when Shelby fired one shot. Another responding officer simultaneously discharged his Taser.
Shelby is a drug recognition expert and believed Crutcher was acting like he was under the influence of PCP at the time, Wood said. She believed he was reaching into the car to retrieve a weapon.
Crutcher family attorney Benjamin Crump told a different story. He said Crutcher was walking with his hands up, in daylight, with several officers on the scene who "could have resolved this with less than lethal force."
Crump said the window to the SUV was closed, evident by a streak of blood that was left on the window after Crutcher was shot. He also said that the shooting was not justified because the four armed officers were not in danger and that the "proper" way to handle the situation would have been to maintain a perimeter and have a discussion to try and resolve the issue.
There were no "exigent" or "emergency" circumstances that would have justified the use of lethal force, Crump said.
Videos released by the Tulsa Police Department Monday shows Crutcher walking with his hands up before the shooting, but it is not clear on the videos where his hands were at the moment the shooting occurred.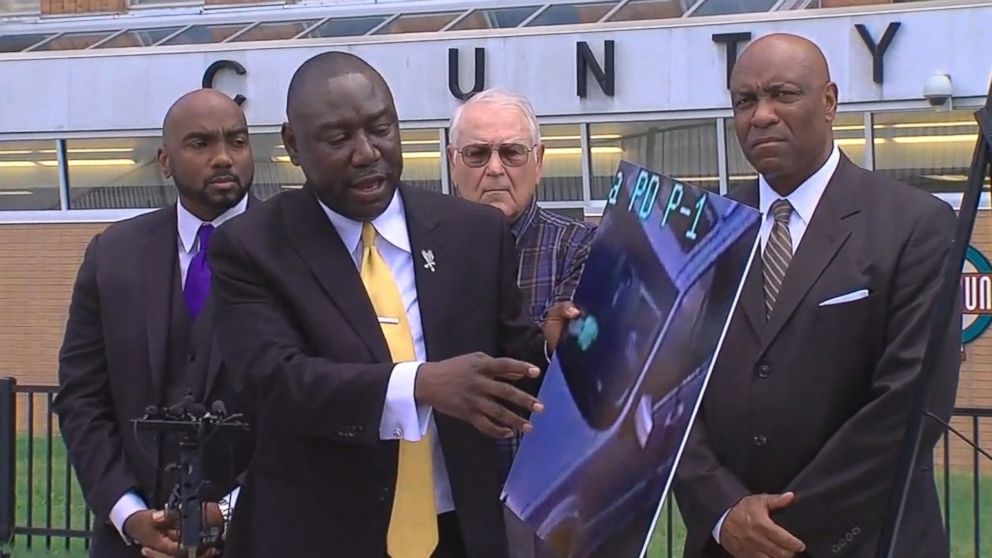 Crutcher family attorney David Riggs said it is not yet known whether Crutcher was under the influence of drugs at the time of his death, but suggested that not everyone under the influence of a drug is a threat. He accused Shelby's defense team of just "throwing" the possibility of drug influence into the mix to imply that Crutcher caused his own death.
When asked by ABC News whether Crutcher "did this to himself," Wood replied, "He did."
"Look at how many people are killed by police because they refuse to listen," Wood said.
Riggs called on the Tulsa Police Department and Tulsa Mayor Dewey Bartlett to not drag out the investigation into Crutcher's death and Shelby's use of force, urging them to have "full transparency."
Shelby is "distraught" that she has taken a human life and wants the Crutcher family to know that she knows they're grieving and that she is praying for them, Wood said. She is currently on paid administrative leave.
The Department of Justice is investigating Shelby's use of force and will determine whether a federal civil rights violation occurred.