— -- The suspect in the murder of 18-year-old University of Texas at Austin student Haruka Weiser was arrested Friday, with the help from tips witnesses called into police.
Weiser was found dead in Waller Creek on Tuesday, April 5, the victim of assault, after disappearing two days earlier and Meechaiel Criner, 17 was taken into custody on first-degree felony murder charges. Details about the cause of death or motive were not immediately available.
Here is a timeline of how the events unfolded, according to the arrest affidavit, which cites details of the police investigation, interviews with witnesses and descriptions of surveillance footage.
Sunday, April 3
9:20 p.m.: Police say surveillance video shows the suspect initially arriving on the UT Austin campus and attempting to open the doors to a parked van. When he failed, he got on a bike and left.
9:30 p.m.: Weiser placed a phone call to a friend to let her know she was "on her way" back to her dorm after her class ended at the F. Loren Winship Drama Building.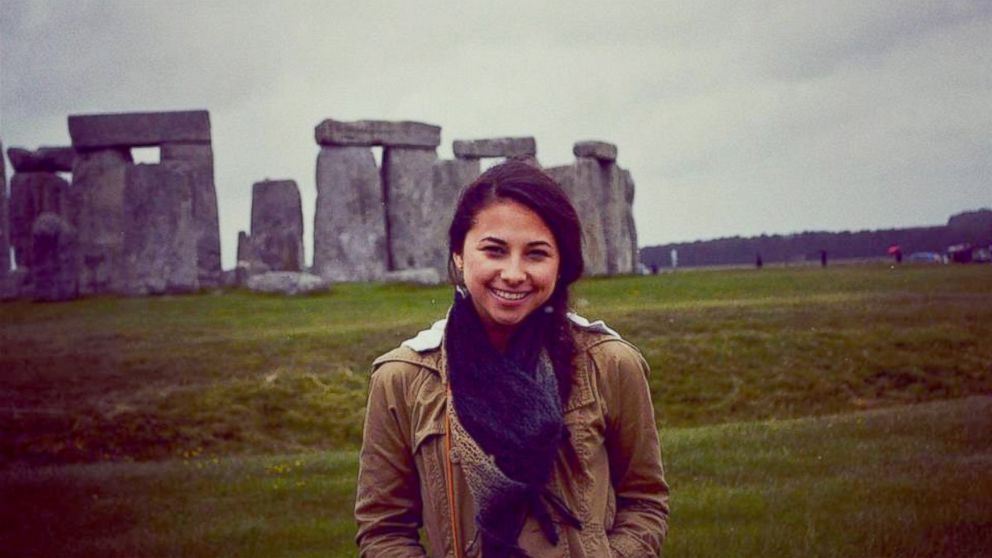 9:38 p.m.: According to the affidavit, the suspect returned to the location where the van was parked. Surveillance video shows a woman dressed in all black walking toward the alumni center as she looked at her cell phone. As she passes, the suspect watches her and puts the kickstand down on the bike. He is then seen reaching into the back of his pants and pulling out a shiny, rigid object, the document says. He then followed the woman across the bridge and onto the sidewalk that extends behind the alumni center and runs along the west bank of Waller Creek, according to the affidavit.
11:47 p.m.: Surveillance footage allegedly shows the suspect walking alongside the bike with a slight limp, appearing to stem from an injury to his left leg, the document says. In the video, the suspect is seen carrying an additional bag that he was not seen carrying in earlier surveillance footage, according to the affidavit.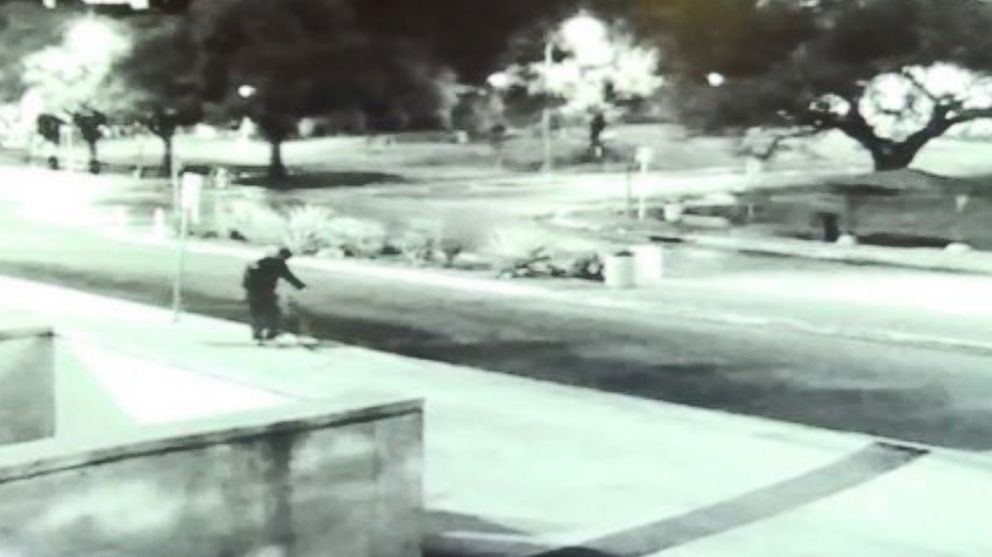 Monday, April 4
8:21 a.m.: Firefighters from the Austin Fire Department responded to an abandoned building, where a young black male was found burning items inside. After the fire was put out, Austin police were called to the scene because the male was found to be 17 years old and homeless. Fire officials took the bike in his possession for safe keeping, and police took the teen to LifeWorks, a youth shelter, after seizing several bags and a backpack from him, the affidavit says.
11:02 a.m.: Weiser was reported missing to university police after she didn't show up to her Monday morning classes. Her roommate and friends told police that she was last seen wearing a long-sleeve black turtle neck shirt, black pants and Doc Martin shoes. Her roommate also said she was carrying a blue duffle bag, which contained her MacBook computer, an iPhone 6, materials for school and an extra jacket. University police then conducted a search for Weiser in Waller Creek but were unable to locate her.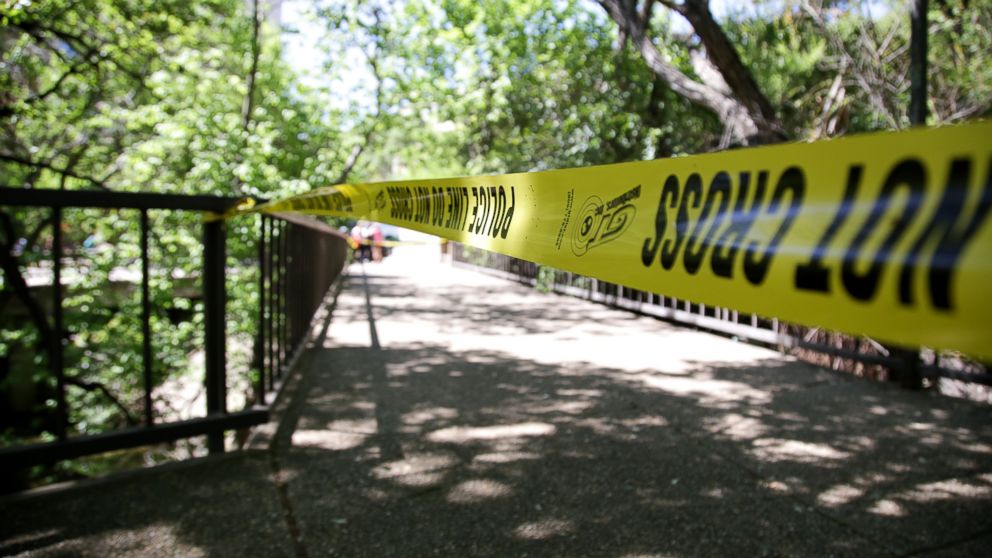 Tuesday, April 7
9:45 a.m.: University police canvassed the route Weiser was known to walk to and from her dorm and classes. During the search, the body of a young woman with "obvious trauma" was found in [Waller] creek behind the UT Etter-Harbin Alumni Center.
10:45 a.m.: Weiser was pronounced dead by Austin-Travis County EMS Medical Director Dr. Mark Ackrell. It was later identified to be Weiser.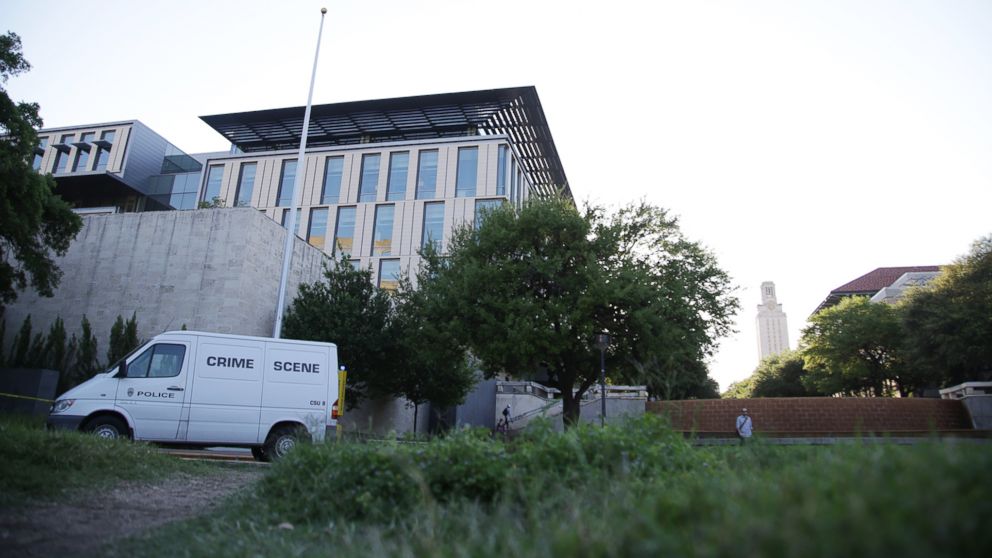 Wednesday, April 6
10:45 a.m.: Weiser's death was ruled a homicide by the Travis County Medical Examiner's Office, due to "obvious trauma."
Meanwhile, as the Austin Police Department processed the scene where Wesier was found, they noticed the blue duffle bag she had been described as carrying was not in her possession.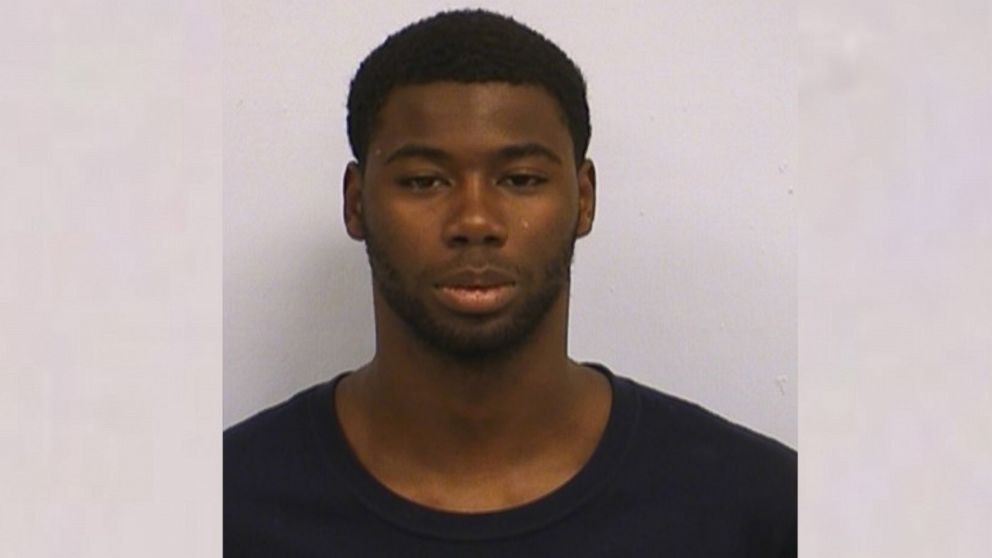 Thursday, April 7
2 p.m.: UT Austin President Gregory L. Fenves held a press conference, along with the Austin Police Department. Fenves read a statement from Weiser's family and described her attack as "unthinkable brutality." Austin Police Department Chief Troy Gay played surveillance video of a suspect seen on campus Sunday night, asking for the public's help in identifying him.
4:08 p.m.: After the Austin Police Department released surveillance video of the suspect to the public, Austin Fire Department Capt. David Leonard called investigators to inform them of the incident of the 17-year-old found burning items in an abandoned building.
5:20 p.m.: Officers arrested Criner at LifeWorks for the suspected tampering with evidence. Earlier, detectives had returned to the abandoned building and found a burned notebook with college-level coursework inside and a small-sized Doc Martin shoe. They also found "an article of evidence that matched the same texture, age and appearance of an article seized on or near the victim's body," the affidavit said.
Friday, April 8
11:30 a.m.: The Austin Police Department held a press conference announcing that Criner had been taken into custody and charged with first-degree felony murder. He is currently being held on $1 million bond.
One of Criner's family members told ABC News they do not believe he committed a crime and plan to travel to Austin to find out what happened.