— -- Stopping the kind of vehicular attacks like the one that killed eight people in New York City on Tuesday afternoon has been a top concern for law enforcement agencies worldwide in the wake of deadly attacks in the United Kingdom, France, Germany and now the U.S.
But experts say it's also one of the hardest threats to predict and guard against.
"This kind of attack is very difficult, and probably the most difficult, for law enforcement to protect and prevent," said Steve Gomez, former FBI agent and ABC News contributor.
The main reason why the suspect in the New York attack, 29-year-old New Jersey resident Sayfullo Saipov, wasn't on authorities' radar was because he didn't buy a gun, Gomez said. Instead, he was armed with a pellet gun and paintball gun, so the government would not have been able to monitor any firearm purchases, he said.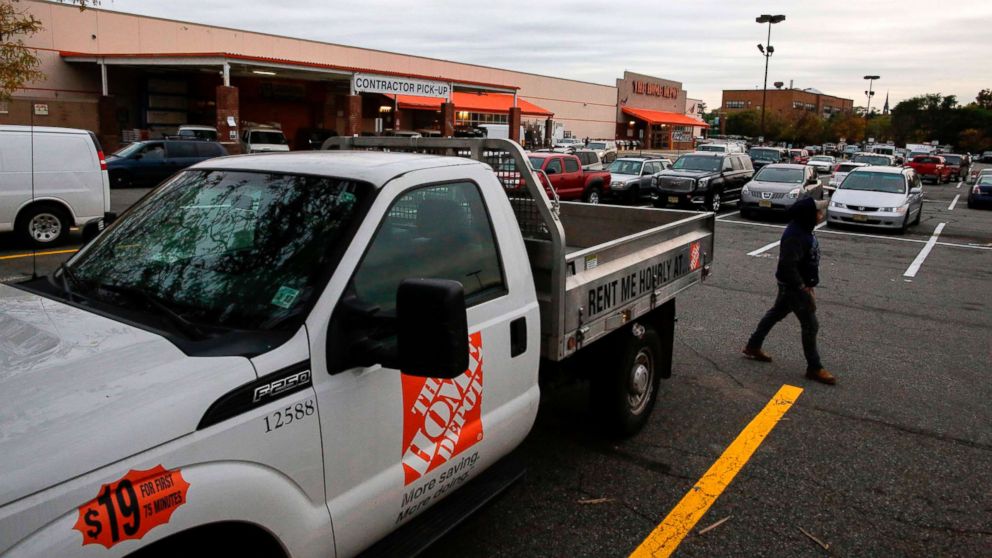 Without him purchasing a gun, the only other way investigators would have been able to "truly detect and prevent this" would have been an "aggressive investigation" into his associates, Gomez said.
Here are a few of the reasons why guarding against vehicle attacks can be so difficult:
A general threat from ISIS is always in existence
Ever since ISIS instructed its followers to deploy the use of large vehicles to attack crowds two years ago, the general threat has been almost constant, Gomez said.
Although law enforcement agencies have "great difficulty," in stopping vehicle attacks, authorities have much more ability to intervene if they have "intelligence that indicates that something like this may happen," said Ray Kelly, former NYPD police commissioner and ABC News consultant.
"So, we know the threat exists," Gomez said. "Any kind of venue, where there are crowds, we have to recognize that the vehicular attack is the preferred method based on ISIS' instructions to its followers worldwide, because it's hard to detect."
It's up to law enforcement to take proactive measures to stop the threat, Gomez said.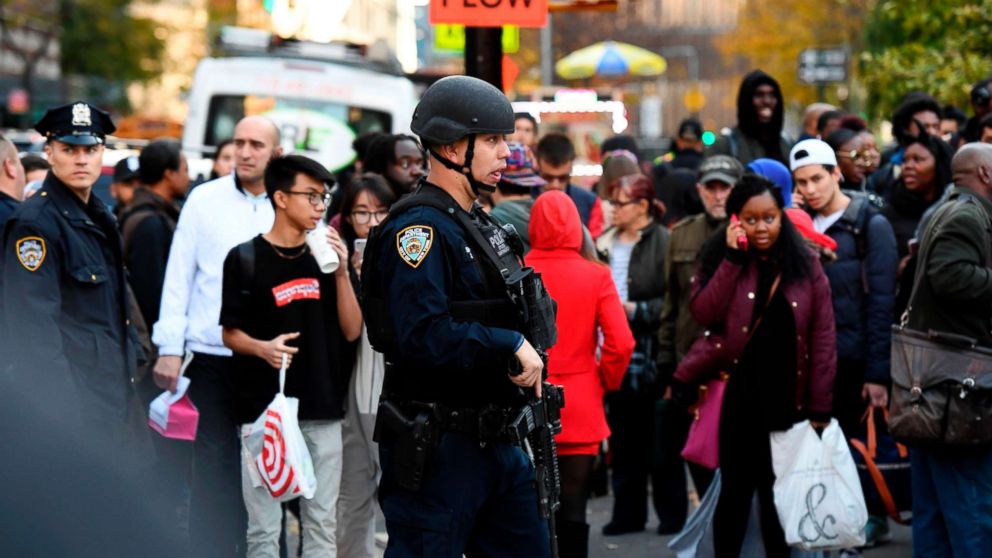 NYPD Shield and the FBI's Operation Tripwire are two programs that do this by establishing and maintaining contact with private businesses, such as rental car companies. Authorities instruct the companies to be aware of suspicious behavior or red flags that someone may exhibit when renting a vehicle, Gomez said.
"That kind of proactive measure has to be in place ... something that's constantly nurtured," he said.
'If you see something, say something.'
Tips from the public are essential in helping law enforcement prevent attacks, Gomez said.
Since 9/11, at least two dozen plots against New York City have been foiled, said NYPD Police Commissioner James O'Neill in a press conference Wednesday. Those investigations resulted from tips generated from the public, Gomez said.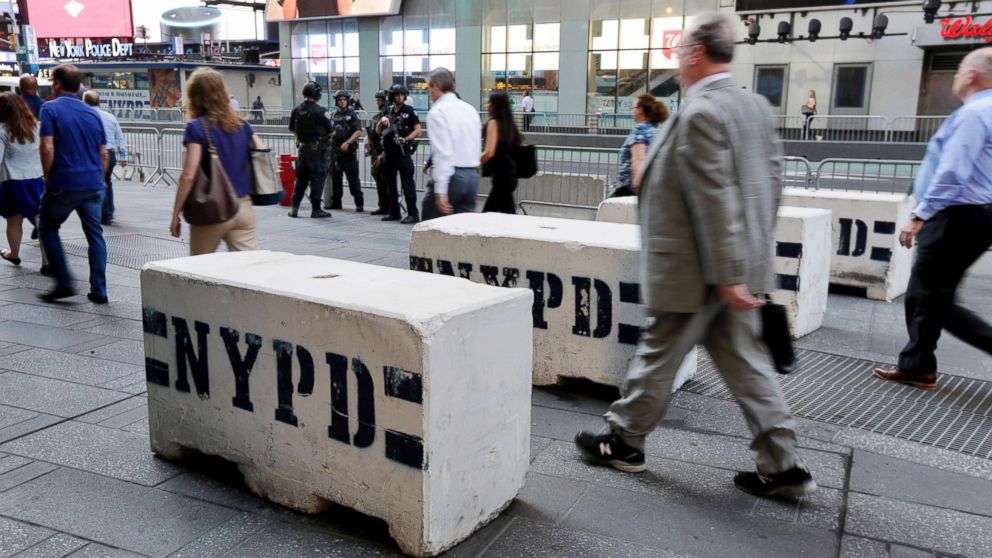 "The public must know that a threat exists, especially since law enforcement may not have access to every area that may contain a crowd," Gomez said.
"They have to recognize that they are in a potentially targeted area and must be alert."
O'Neill emphasized the necessity for members of the community to be vigilant.
"If you see something out there that doesn't look right, if it makes you uncomfortable, you have an obligation to make a call or to flag down a police car," O'Neill said. "At least give us the opportunity to investigate that."
Know where the crowds are
From a security preparedness standpoint, it's up to law enforcement and private security officials to recognize where the crowds are, Gomez said.
"The crowds are the target," he said. "The attacker is looking to kill as many people as possible."
Then, it's up to authorities to strategically place security barriers -- such as bollards -- based on where the crowds will be, whether on a daily basis or for a specific event, "to ensure that those crowds will not be able to be accessed or targeted by the vehicle," Gomez said.
Security barriers saved lives during Times Square car attack
It was security barriers in the Times Square car attack in May that stopped the vehicle from continuing on any further, which saved more people from being killed, police in New York City said.
The suspect, 26-year-old Richard Rojas, was driving south on 7th Avenue on May 18 when he made a quick U-turn at 42nd Street and drove on the sidewalk for three blocks, striking pedestrians until crashing at 45th Street, according to law enforcement. Alyssa Elsman, an 18-year-old tourist from Michigan, was killed, and 20 others, including Elsman's 13-year-old sister, were injured.
Rojas' car was finally stopped in its tracks when it crashed into a bollard -- a steel barrier designed to stop vehicles -- at 45th Street.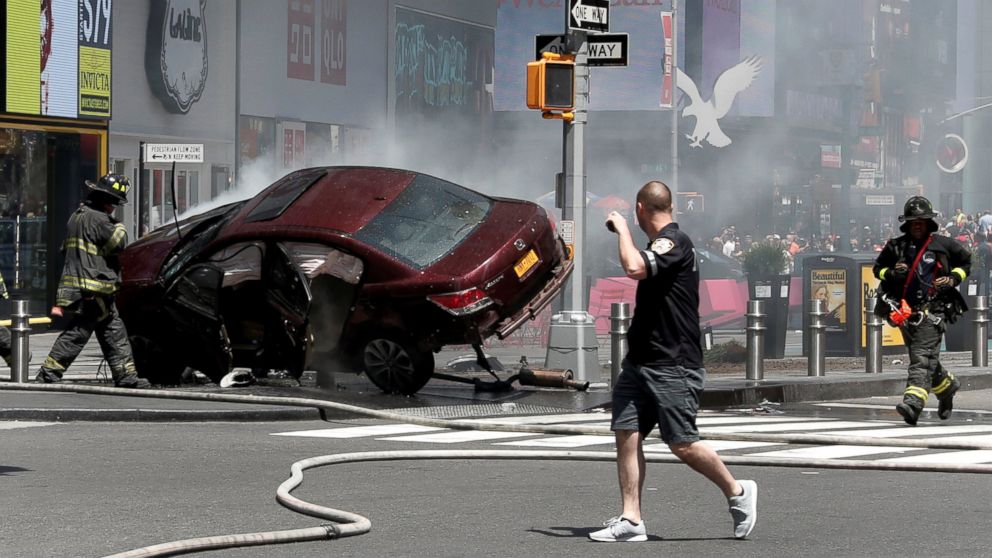 William Aubry of the NYPD said a little girl who appeared to be 5 years old seen in video from the crash scene "would have been killed" if the bollard wasn't there to stop the car.
"And there are many more people that would have been killed or seriously injured if it wasn't for the security measures that were put in place on 45th Street."
Former New York City Police Department Commissioner and ABC News consultant Ray Kelly told ABC News after the attack, "I think this individual would have continued to go forward ... The only thing that stopped him was the bollard."
Tim Tompkins, President of the Times Square Alliance, agreed.
"There's no doubt that they saved lives," Tompkins said of the bollards. "If you look at the picture of that vehicle, it was basically impaled up on the bollard, it was turned over on its side."
"They played an important role," he said. "It was a terrible tragedy but it would've been worse it if weren't for the bollards."
Ring of steel and concrete
Times Square's security perimeter is made up of 196 bollards, granite benches and 645 linear feet of raised granite curb caps, said Kelly Tigera of Snøhetta, the architecture firm that recently redesigned Times Square.
The bollards were custom-designed and were implemented as part of the Times Square Reconstruction project which was completed in December 2016, Tigera said. This project permanently closed Broadway from 42nd Street to 47th Street.
Kelly told ABC News he's advocating for even more steel bollards to be secured to the ground in Times Square.
"Times Square is an iconic-type target and I think more bollards should be added," he said, explaining that if bollards were in place at the 42nd Street and 7th Avenue intersection -- where the deadly crash began -- they may have prevented more people from being struck.
But planners have to weigh the movement of traffic and pedestrians when considering placing barriers in public spaces.
"One of the key challenges of transforming this congested vehicular district into a place for people was making Times Square more comfortable and natural to walk through, while securing it against unpredictable tragedies like the one that took place," Craig Dykers, a founding partner of Snøhetta, said.
The plan for Times Square "focused on reducing visual and physical clutter and confusion in the Square, creating a simplified surface that allows people to move comfortably and naturally through the space," Dykers added.
Would more barriers have prevented the attack in lower Manhattan?
The tree-lined bike path in lower Manhattan where Tuesday's attack took place does have security barriers in some spots.
But, the suspect in the attack was able to turn into the bike path from an opening on Houston Street, where the median separating the bike path from motorists on the West Side Highway is missing to accommodate traffic in and out of Pier 40. Investigators said they are looking to see if Saipov specifically scoped out the spot.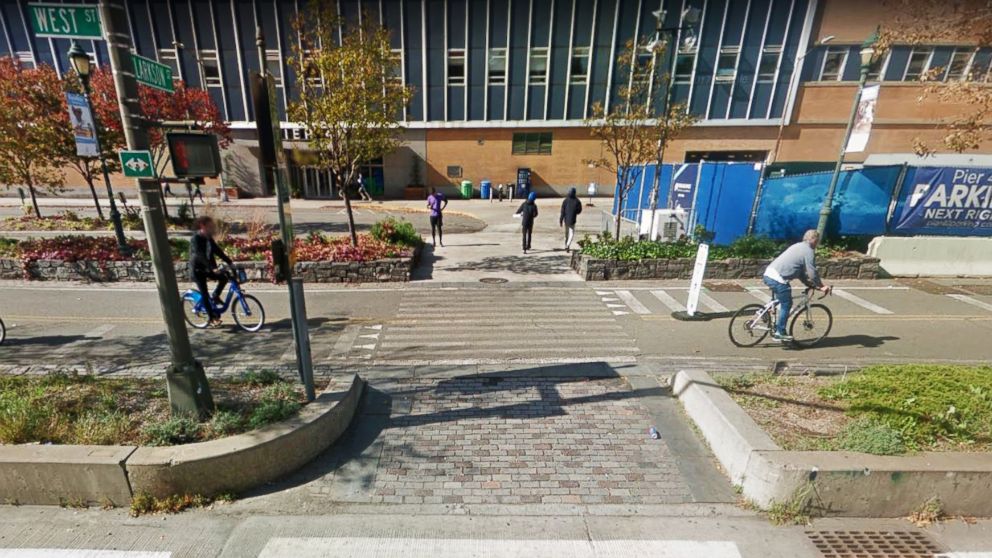 City officials announced Thursday that the transportation department would begin to install concrete blockers in 57 spots along the bike path lining the West Side Highway beginning at 59th Street and heading into lower Manhattan. This will prevent cars from accessing the path but allow bikes and joggers to do so, they said.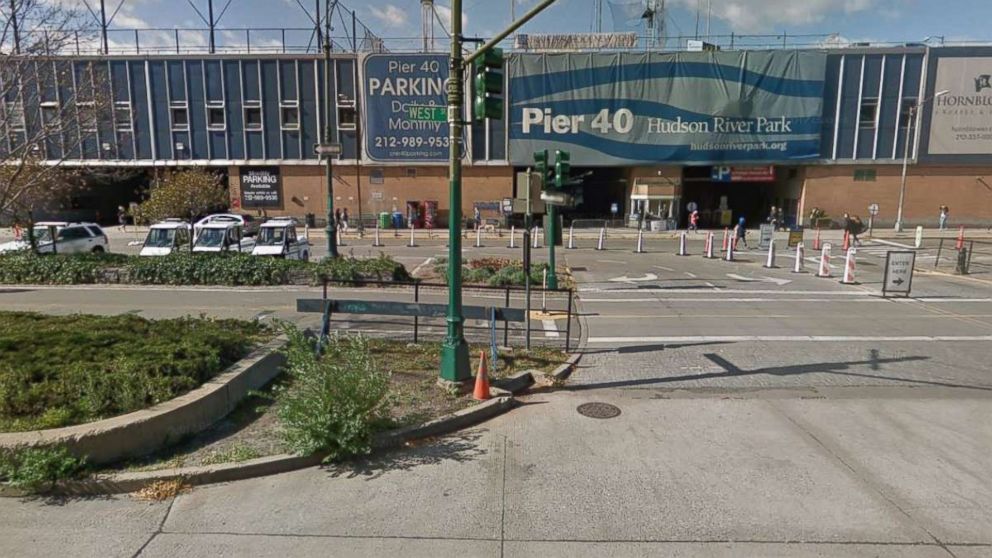 The bike route is a "difficult" area to strategically place barriers, Kelly said, as large cement blockades could block access to the bike path.
Bollards, although expensive, may have been "helpful," Kelly said.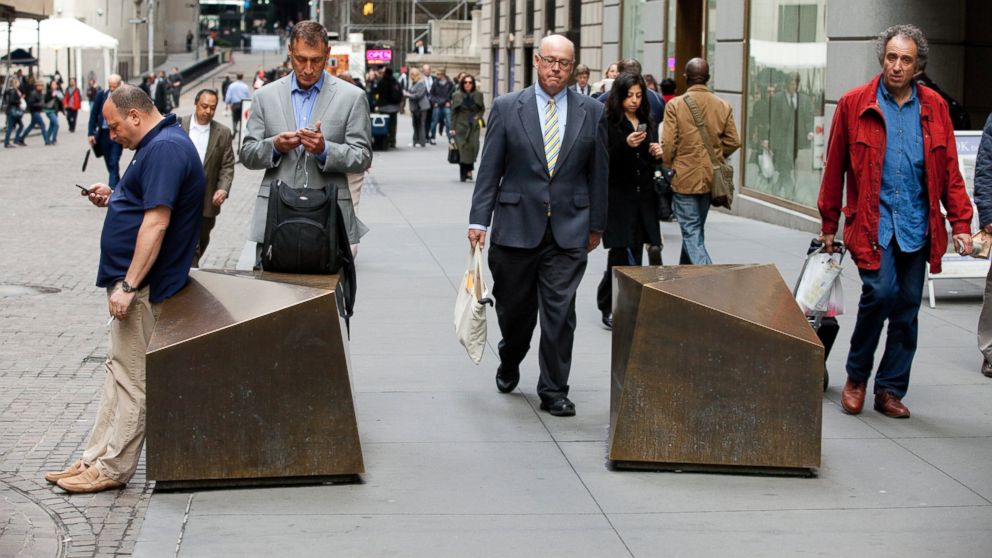 Ramping up security in the aftermath of the attacks
More than a million New Yorkers who attended the city's annual Halloween parade just hours after the attack were protected by an increased police presence in the form of additional officers and heavy weapons, NYPD officials said in a press conference Wednesday.
On Sunday, more than 50,000 people are expected to run in the New York marathon, which is expected to attract some 2.5 million spectators, officials said.
Authorities plan to ensure the event is safe by setting up barriers with more sand trucks and blocker vehicles "than ever before," police say. The NYPD has doubled its observation teams -- which include counter-snipers team sand plain clothes officers "mixing in the with the crowds to detect any suspicious activity" -- and are deploying helicopters to watch the streets from the sky, authorities said.
The beefed up security presence should be a "major deterrence" for any potential threats, Gomez said.
After the Times Square attack in May, De Blasio said the city would reevaluate security at Times Square and "other key locations." More concrete barriers were added to Times Square, and police presence on 7th Avenue was heightened after the deadly crash, ABC New York station WABC reported at the time.
Kelly said the added security was likely a move by officials looking to "raise the comfort level in the area" as well as "trying to reduce the possibility that something like this could happen again."
ABC News' Meghan Keneally contributed to this report.