Malik Elizee is just your average motorcycle rider, and a fairly new one at that. But the Texas man made like a Hollywood stuntman this weekend when his helmet camera captured him getting caught up in a car accident, flying off his bike, clinging to an overturned SUV -- and walking away with little more than a few scratches.
Elizee was waiting at a stoplight in Plano, Texas, on Saturday when the light turned green and the SUV in front and to the left of him started to accelerate. The GoPro camera on his helmet captured a car driving through the red light from left to right in the intersection and slamming into the SUV. Elizee's motorcycle plowed into the back of the SUV, which was turned onto its side by the impact from the car.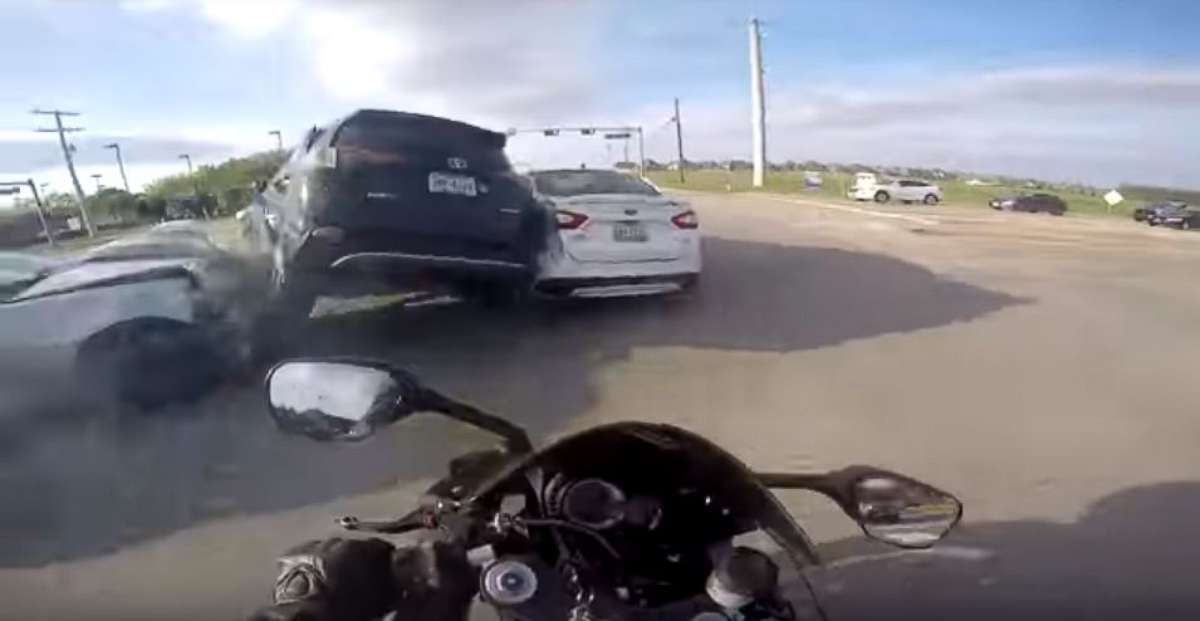 But somehow he managed to cling to the bottom of the overturned SUV after being launched off his bike and then jump to his feet. He walked, or ran, away without injury.
Elizee isn't entirely sure himself how he managed to pull off the death-defying move.
"I grabbed [the undercarriage of the SUV] so it helped me have better forward momentum. As soon as the Camaro hit us, you see my bike fly off so I'm basically in the air," he told Dallas ABC affiliate WFAA.
"I don't know how to describe what I did, it was almost like I was flailing my legs to kind of run forward to avoid being crushed."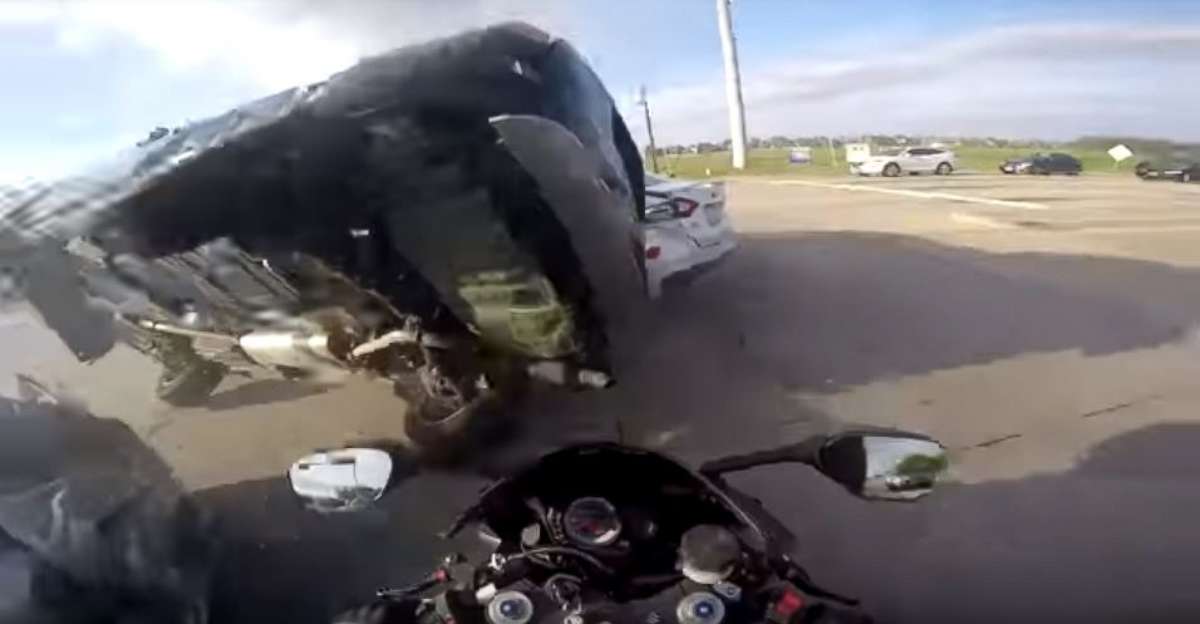 Elizee has only been driving a motorcycle for two years, though he's been in two previous accidents. No one was seriously injured in the accident in any of the vehicles, police said.
Elizee actually rode his bike home, he said.
"I was definitely lucky to get out without having to go to the hospital, getting crushed between the two cars, or run over by the Camaro," Elizee told WFAA.
He posted video of the crash on YouTube Saturday and it had already racked up over 489,000 views by Sunday night.