— -- An off-duty California officer fired his weapon in a confrontation with a group of teens Tuesday afternoon in an incident that was captured on video.
In the wake of the encounter, the officer has been placed on administrative leave, according to the LAPD.
The officer is cooperating with the ongoing investigation and will not be arrested at this time, Anaheim police said. After the investigation is complete, the case will be forwarded to the Orange County District Attorney's Office.
The encounter began in front of the officer's Anaheim home stemming from ongoing issues with juveniles walking across his property, the Anaheim Police Department said in a press release.
Anaheim police said a 13-year-old boy allegedly threatened to shoot the officer, who then attempted to detain the boy until police arrived, sparking a physical confrontation. But the boy's mother disputes that -- saying her son said he was going to sue, not shoot, the officer.
In the video, which was posted on YouTube and later removed, the off-duty cop can be seen grabbing the 13-year-old by his backpack. A group of teens surrounds the pair as they argue. At one point, the 13-year-old falls with the officer, who then attempts to drag the 13-year-old across a manicured hedge separating two homes, according to the video.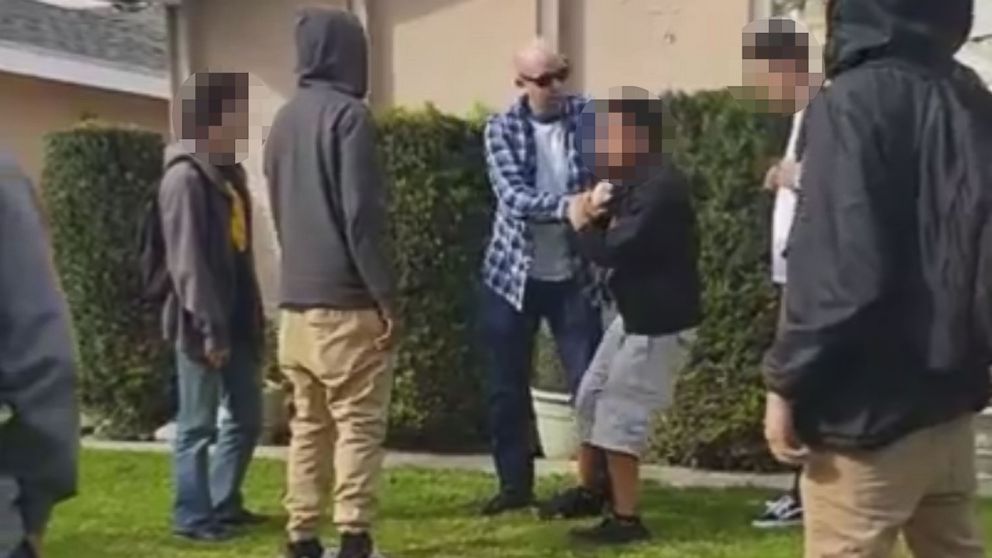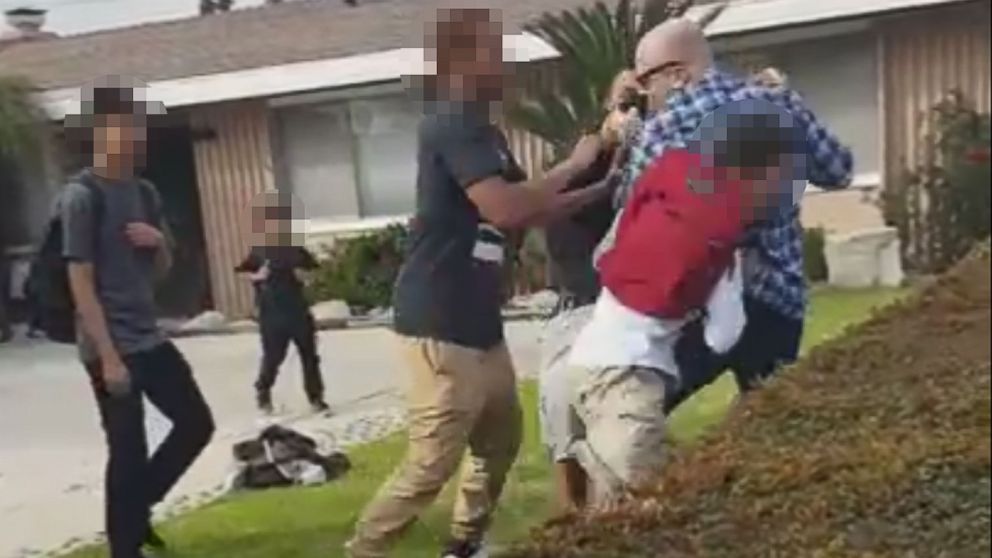 As several more teens attempt to pull the 13-year-old to the other side of the hedge, the officer grabs a gun from his waistband, and at least one shot is fired.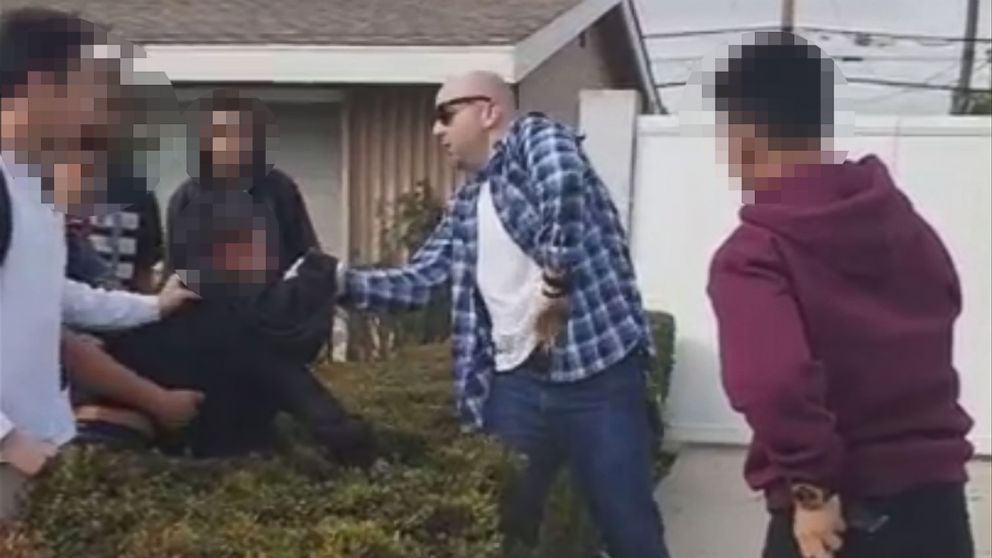 When cops arrived, the officer admitted to discharging his firearm, police said. No one was injured by the gunfire.
Two teens were arrested -- one on charges of criminal threats and battery and another for assault and battery, police said.
An Anaheim woman, who claims to be the 13-year-old's mother, described the video as "devastating" and "disturbing" on Facebook.
"I want prevention," she wrote. "No one called the police. The two adults in the video wanted to take matter[s] into their own hands."
She wrote that she and her son have retained an attorney and requested that anyone with additional footage to come forward.