— -- Video has been released from an October incident at San Francisco International Airport, in which air traffic controllers were unable to reach the pilots of an incoming Air Canada plane for more than 35 seconds.
"Air Canada 781, go around," an air traffic controller can be heard saying repeatedly in audio.
According to the Federal Aviation Administration, which is investigating the incident, Air Canada flight 781 from Montreal, Quebec, failed to respond Oct. 22 to six separate calls from the air traffic control tower to abort its landing.
"The pilots acknowledged landing clearance when they entered final approach to San Francisco but was later told six times to abort the landing and 'go around,'" the FAA said in October. "It appears the pilots didn't hear the controller."
Air traffic controllers even tried using a flashing red light gun to get pilots' attention, which the FAA said was "standard protocol when an air crew is not responding to radio instructions."
Air Canada flight fails to respond to landing calls at San Francisco airport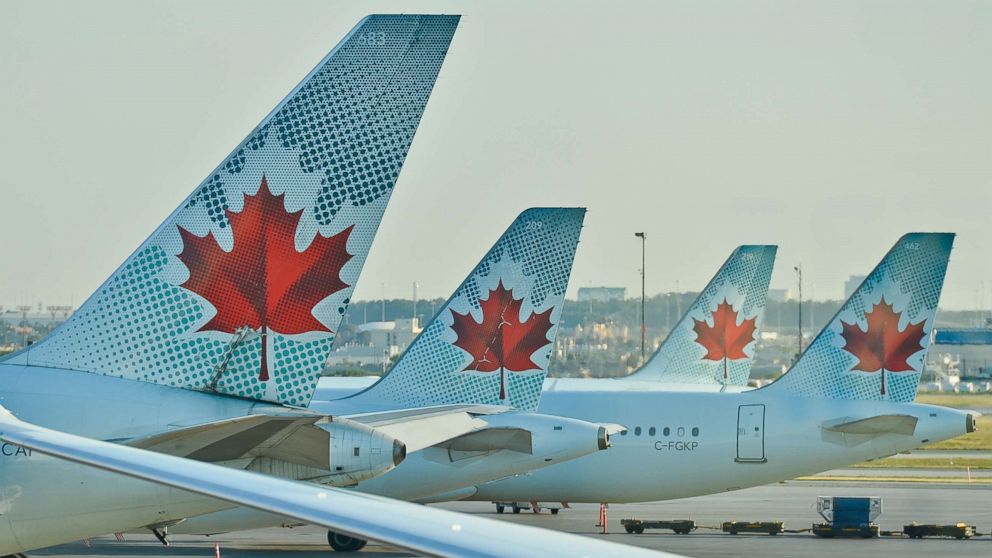 According to ABC station KGO-TV, which obtained the footage, authorities were particularly worried because an aircraft was already on the ground.
As controllers tried to reach the Air Canada pilots, KGO said, a United flight that had landed previously was being asked to move quickly so it would avoid a different United flight that was landing on an adjacent runway.
"United 2065, without delay. Cross 28 left," an air traffic controller says. "Contact ground point 8 without delay, please. Traffic coming 2 mile final and they're fast."
The Air Canada flight, an Airbus A320-200, landed safely at 9:26 p.m. local time with pilots finally contacting the tower.
"Yeah, Air Canada 781. ... There's a problem with the radio here," the pilot can be heard saying.
"That's, uh, pretty evident," an air traffic controller says.
In a statement today, Transport Canada told ABC News: "Following the incident at San Francisco International Airport on October 22, Transport Canada is in contact with Air Canada to establish facts and verify compliance with safety regulations."