Video Captures Moment Police Drag Uncooperative Passenger off Delta Flight
The woman failed comply with boarding procedures, Delta told ABC News.
December 13, 2016, 2:12 PM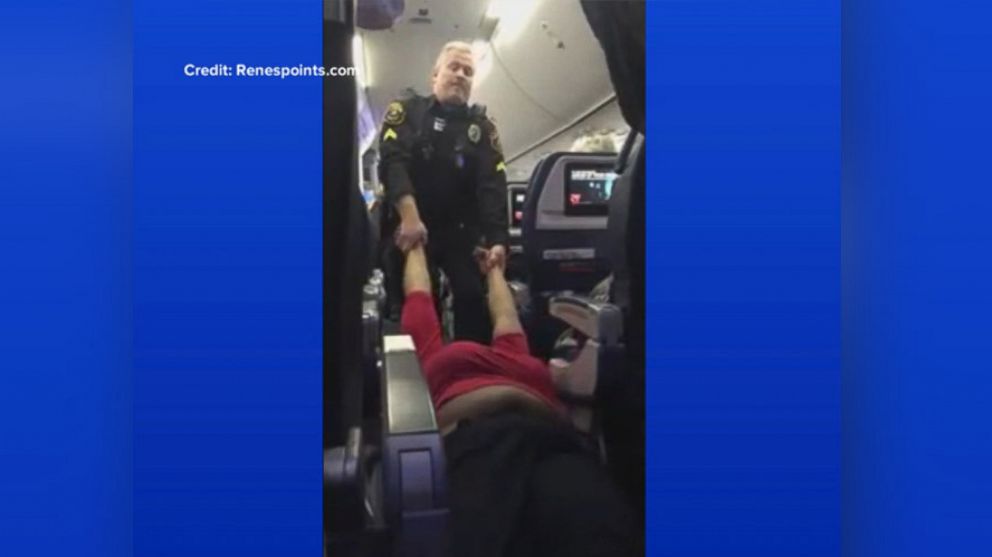 — -- A video has surfaced showing an airport police officer dragging a passenger by her wrists face-up along a carpeted aisle to the front of a plane. The video then shows a second officer grabbing the passenger by the ankles to help lift her to the exit.
The passenger was removed from the flight for failing to comply "with boarding and baggage check procedures," Delta Air Lines said today.
The video has gone viral after first appearing on YouTube and was posted by a user account owned by Rene deLambert, who runs a travel blog.
The flight was scheduled to depart from Detroit for San Diego on Monday morning, according to the airline. The woman in the video has not yet been identified.
One passenger can be overheard on the video saying, "Oh, my God," as the passenger is dragged away.
Trebor Banstetter, a spokesman for Delta, told ABC News that the passenger failed to comply with boarding and baggage check procedures before boarding.
After that, Delta contacted airport police, who dragged the woman out, said Banstetter, who forwarded a company statement that read, "Delta Flight 2083 DTW to SAN incurred a slight departure delay due to a passenger not complying with boarding and baggage check procedures. The passenger was removed by local law enforcement, and the flight was able to continue without further incident."
He referred ABC News to airport police regarding questions about how the incident was handled. Airport police did not immediately respond to ABC News' request for comment.
Airport officials told The Associated Press today that charges are pending against the woman.
Wayne County, Michigan, prosecutor's office spokeswoman Maria Miller told AP that the case is being reviewed by the city attorney in Romulus, the Detroit suburb that encompasses the airport.
It is unclear at this time what charges the woman might face.