Video shows wanted woman in double murder talking to alleged victim before killing, police say
She allegedly killed her husband and a woman for her identity, police said.
Authorities in Florida released surveillance video today that, they say, shows a Minnesota grandmother wanted in two killings smiling and chatting up one of her alleged victims in a bar.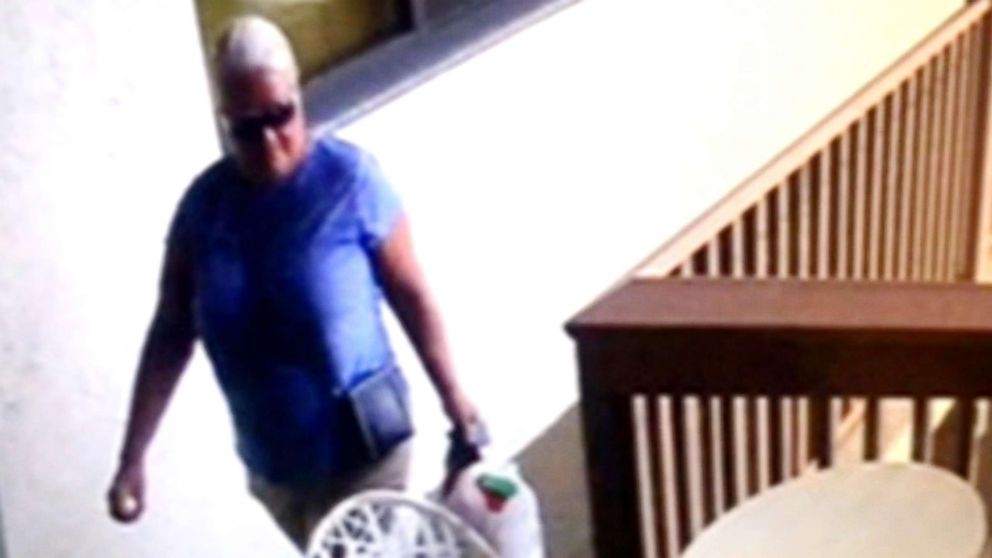 Sgt. Anita Iriarte of the Lee County Sheriff's Office in Florida told ABC News the footage from the Smokin' Oyster Brewery showed suspect Lois Riess, 56, wearing a light-blue shirt and with white-gray hair, talking to Pamela Hutchinson.
Hutchinson, 59, was found fatally shot at her motel April 9, according to the Lee County Sheriff's Office. Her cash, credit cards, identification and white Acura had been stolen, police said. Police said the video was taken on April 5, 2018, at 5:40 p.m. in Fort Myers.
Police also said surveillance images appeared to show Riess leaving the motel.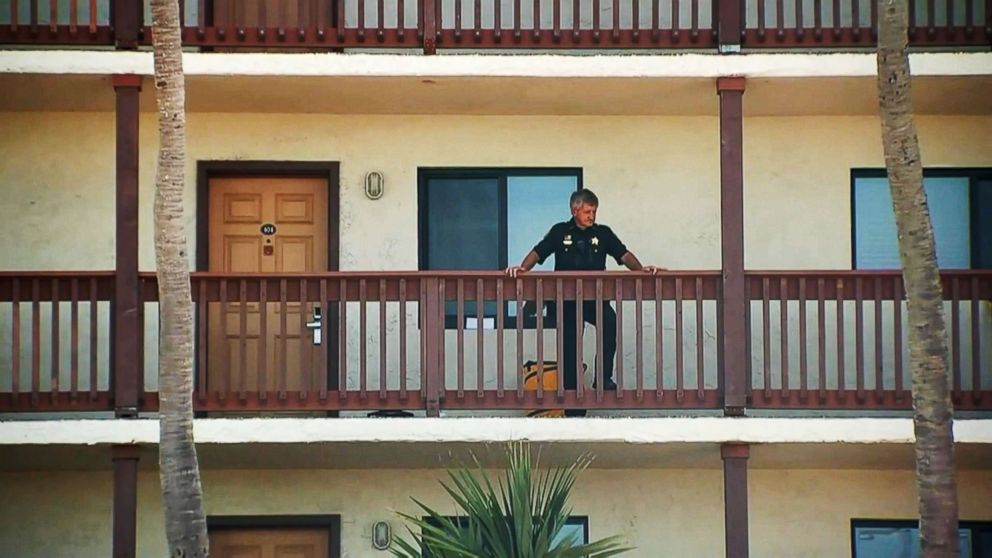 "Our suspect is absolutely armed and dangerous. ... She may look like anyone's grandmother or mother but behind that smile is a cold-blooded murderer," Lee County Undersheriff Carmine Marceno told ABC affiliate WZVN-TV.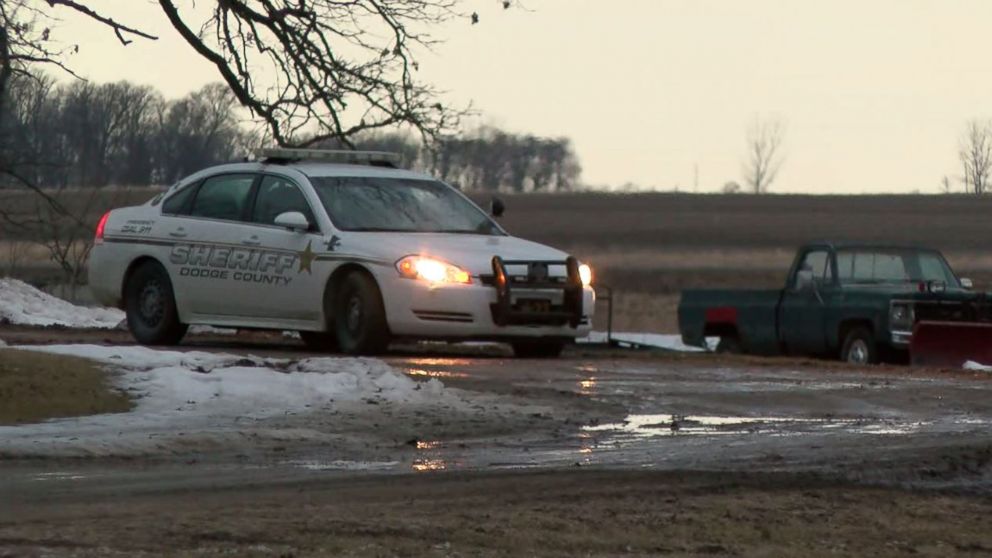 This weekend, authorities kicked off a cross-country manhunt for Riess of Blooming Prairie, Minnesota, whom they suspect of also shooting her husband, David, dead at their Minnesota home March 23 and then taking off in their car.
Marceno said Riess "loves casinos" and has a "gambling problem."
Police said that after she allegedly killed her husband, Riess made a stop at an Iowa casino. Then the trail went cold for two weeks. She then made her way to Fort Myers, Florida, where, police said, she befriended Hutchinson.
Hutchinson looked like Riess, police said, and they allege Riess' mode of operation was to befriend women before stealing their identity. Police in Fort Myers Beach, Florida, identified Riess as a suspect in Hutchinson's death.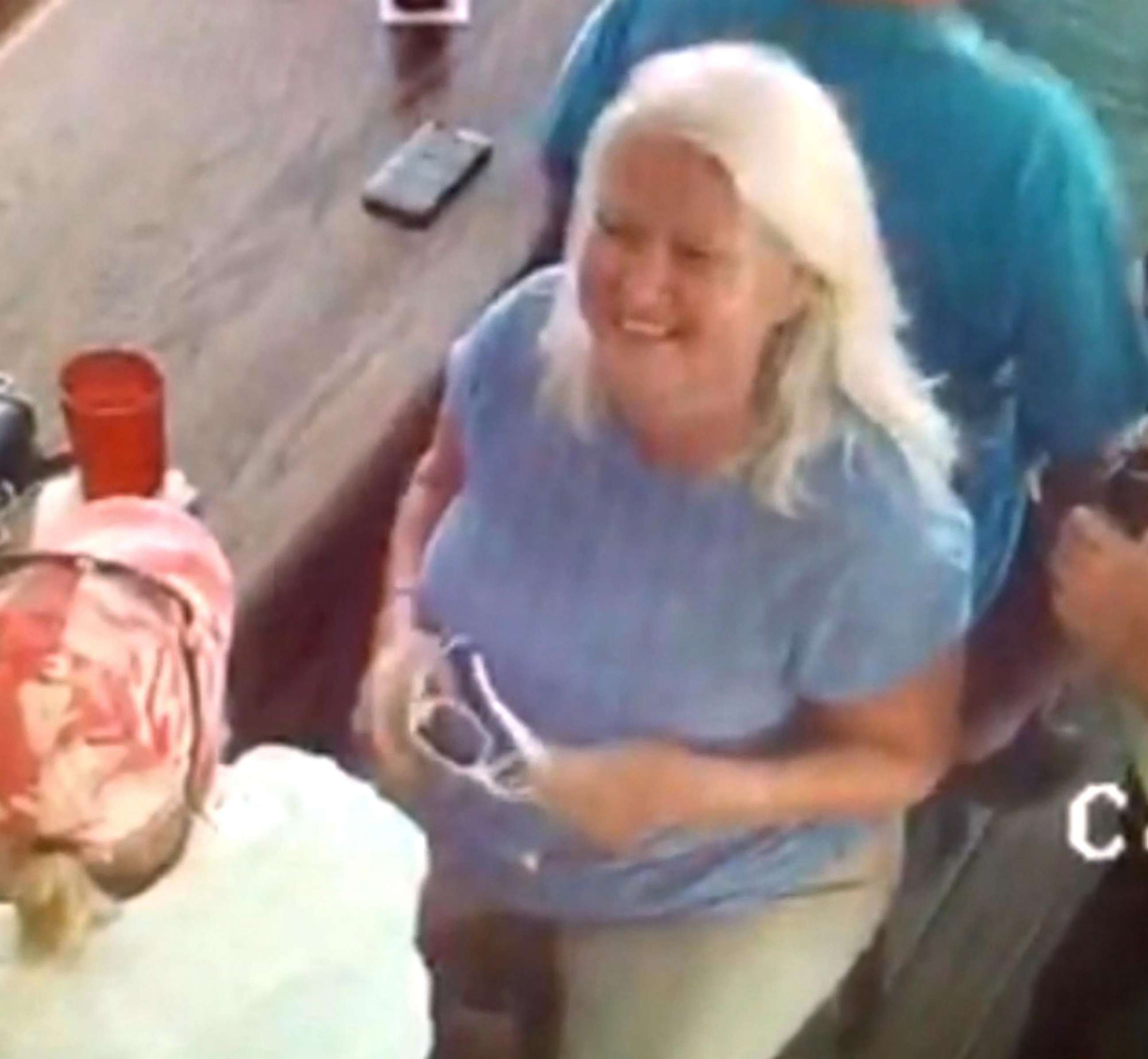 Police said Riess allegedly drove Hutchinson's car to Corpus Christi, Texas, where it was last spotted. Marceno said she may be in Mexico.
"Our main fear is once her resources, once she diminishes all her resources, that she will be desperate and she will commit another act of violence," he said. "We don't want any more acts of violence or God forbid murder. ... She's on the run and we need to do everything we can to bring her to justice."
Riess has three adult children and is a grandmother as well, according to Dodge County Sheriff Scott Rose. She has no criminal record, according to authorities. She is now wanted for murder, grand theft auto and identity theft.
ABC News' Amanda Maile contributed to this report.