— -- A Virginia State Trooper's act of kindness has gotten him a lot of attention from one loving mom.
Dr. Nada Owusu's 20-year-old son, Joseph, was driving home from an exam at Virginia Tech on May 14 when one of his tires had "blown off his car," ABC News affiliate WSET-TV/ABC 13 reported on Tuesday.
According to a post on Facebook, Dr. Owusu wrote that Virginia State Trooper Matt Okes "got on his knees to replace his tire" and "provided all the needed protection" until 2 a.m.
In the post, Dr. Owusu wrote the trooper never questioned why her son was driving a Mercedes, just showed up and tried to help.
"I wanted to thank him and share it with my Facebook friends about how a police officer helped my son," she told ABC News today. "It was late in the night and he stayed with my son for four hours. I was expecting 50, maybe 100, friends to like it. Then it went viral and I was surprised."
Dr. Owusu told WSET that Joseph was in a dangerous area because "the road is curvy [and] there are no lights."
Owusu said she went public with the incident since she was trying to give recognition to the trooper for keeping her son safe because "it was very comforting to me as a mother."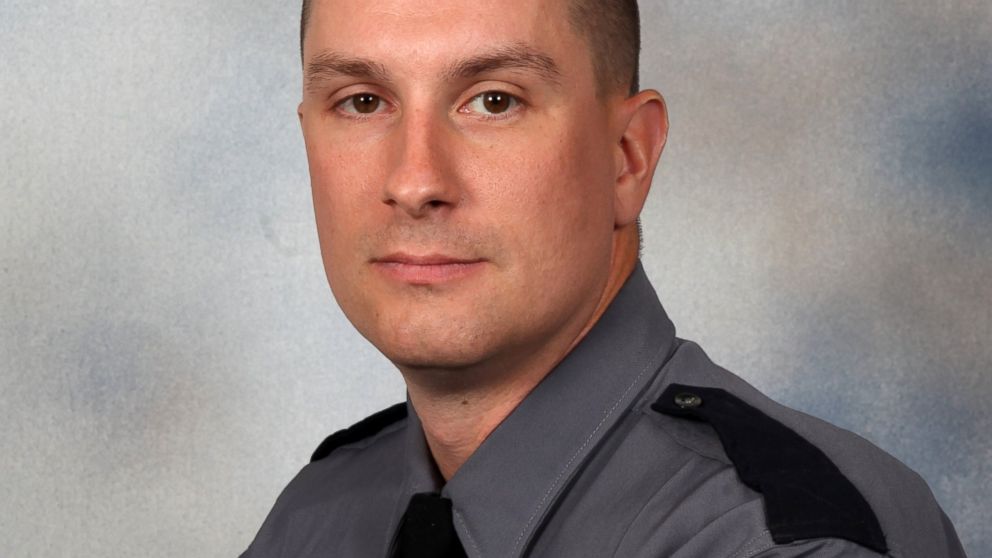 Now, that recognition has been shared over 22,000 times and widely commented on -- including by Montel Williams -- who said, "Grateful that your son is okay, and also grateful that you shared Trooper Okes' act of heroic kindness with the world."
In a statement, Okes said, "The attention the photo has generated on social media has been overwhelming and I certainly wasn't expecting the photo to receive as much attention as it has. I was simply doing my job as any other Virginia state trooper would. I appreciate the kind comments by Dr. Owusu and am glad Joseph and his parents were able to finally make it home safe. I am honored to be a member of the Virginia state police and am blessed by God to serve and protect."