— -- In the wake of Hurricane Matthew, volunteers have answered the call not only to assist people who have been affected but also their pets.
As families were forced to evacuate, many pet owners had to leave their furry friends behind due to lack of space in shelters.
"We were told that people couldn't take any pets or just small dogs -- they had to leave big dogs and cats," Alex Layton, a volunteer in Pinetops, North Carolina, told ABC News. She and other volunteers from the Wilson County Humane Society took to boats over the weekend in the hopes of finding stranded pets.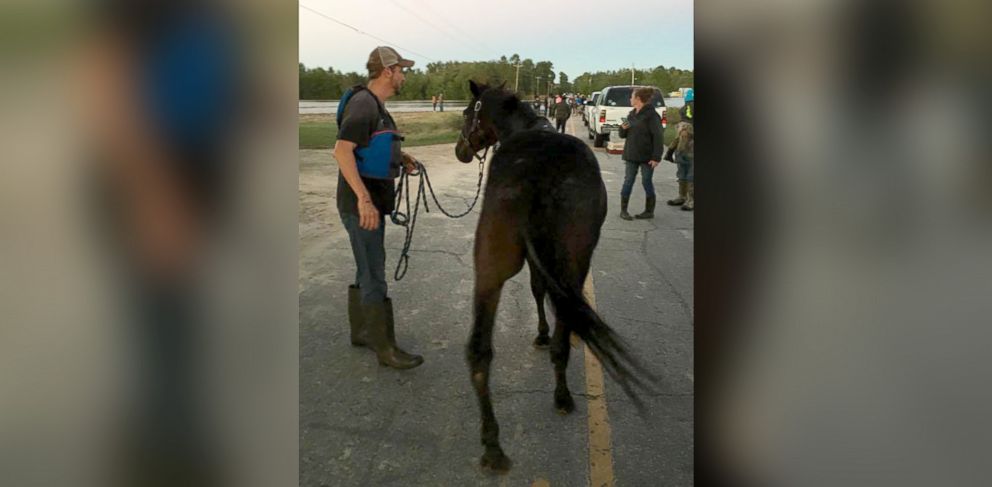 "Water was up to the doorknobs and covering some of the windows," she said. They found cats trapped inside the houses on the highest possible surfaces, dogs clinging to beds, couches, even a chain link fence. Layton told ABC News they were able to rescue more than two dozen dogs, several cats and horses, and a chinchilla, to the relief of their owners.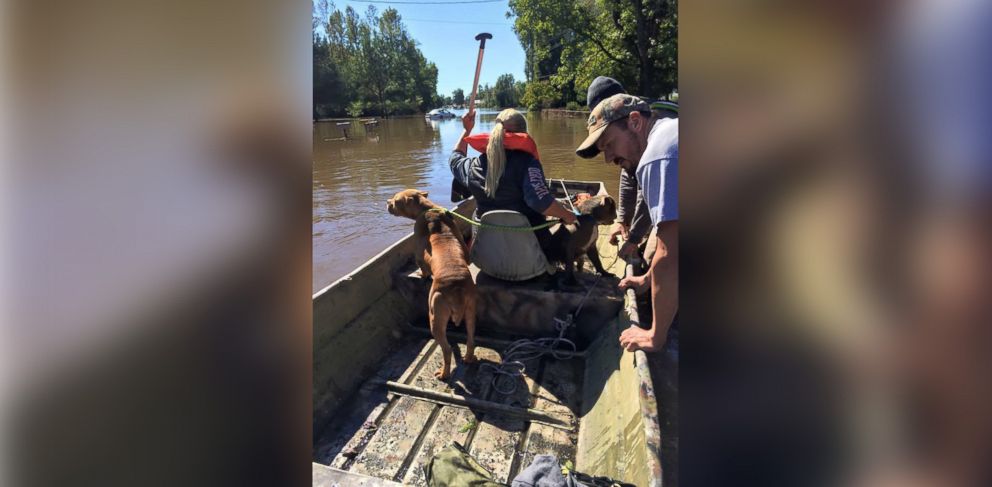 "As soon as [the owners] heard we were going out, they waited," Layton said. "They just were crying."
Tyra Scroggins leads a volunteer group called Cause-N-Dog Rescue in Greene County, North Carolina. She too called on volunteers to come out and join her on boat rescues to reunite stranded pets with their owners. These worried owners have been directing her and her volunteers to their homes in hopes of having their pets rescued.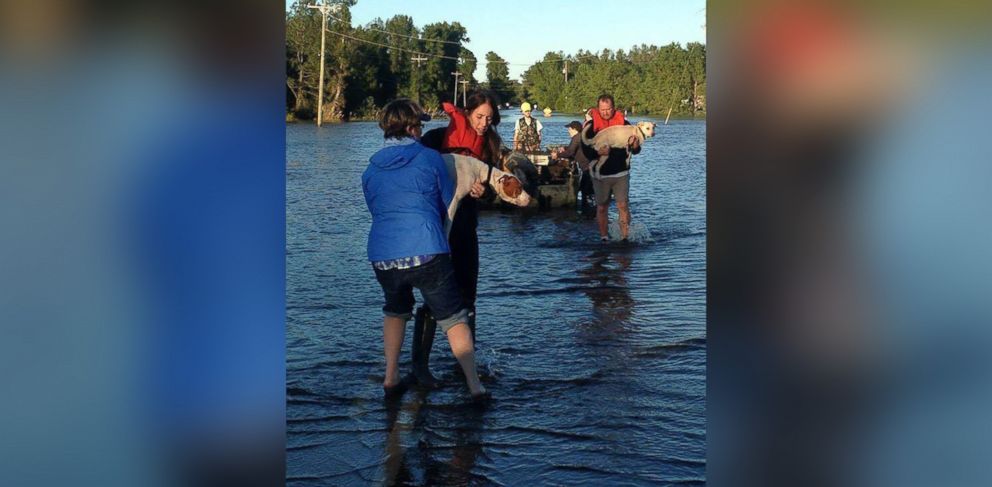 Steve Brantley, a volunteer, says many of these pets are distressed and aggressive.
"The first responders have already tried to rescue them but they don't have expertise in dogs," he told ABC News.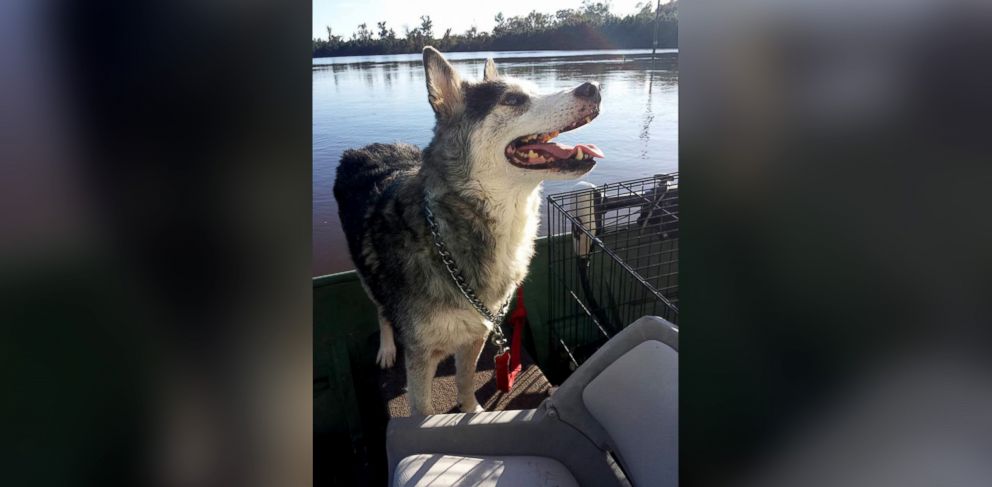 In order to make for a smooth rescue process for the pets, the volunteers plan to bring some of the owners along for the ride.
"Some animals will only allow their owners to handle them," Brantley said.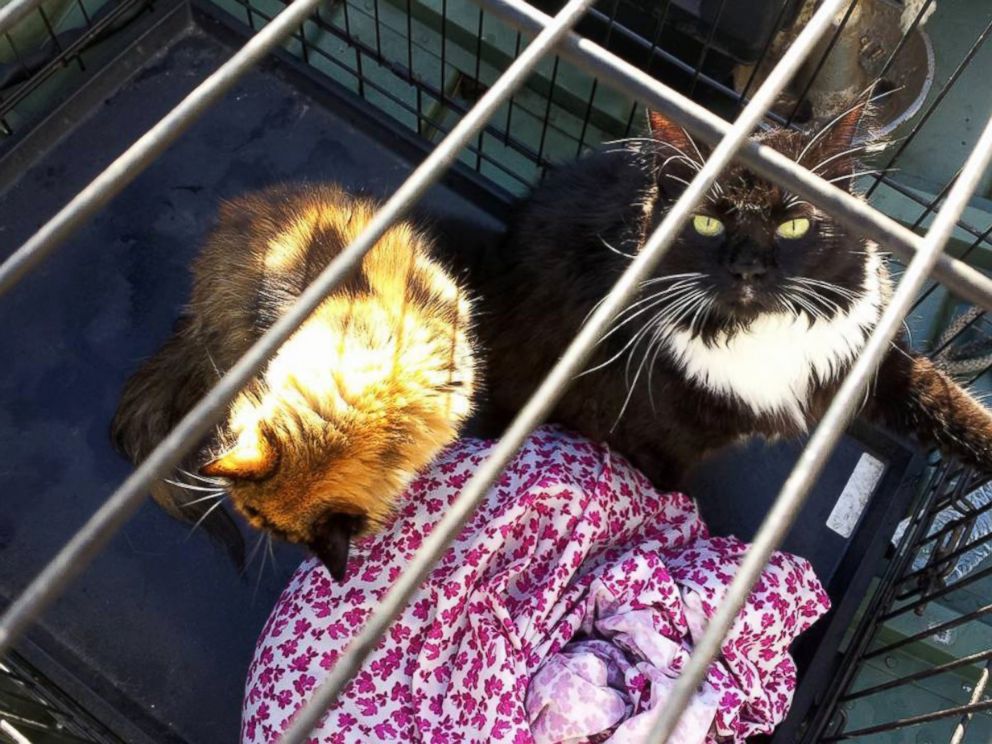 So far the organization has rescued 24 pets and all but six of them have been returned to their owners, despite challenging conditions.
"It's a mess down here," Scroggins told ABC News.
Both rescue groups have asked for donations to help with their efforts. They also hope that those pets that are not reunited with owners will be adopted.