Walmart Decides to Stop Selling Confederate Flag Merchandise Amid Uproar Over Rebel Banner
The company has decided to stop selling the rebel flag.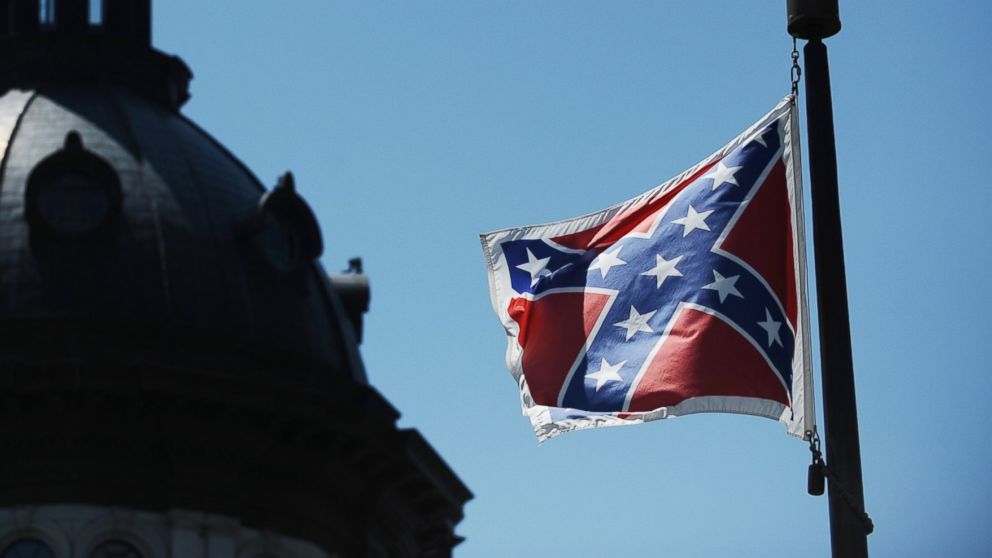 — -- Retail giant Walmart has decided to stop selling Confederate rebel flags amidst a renewed uproar about the rebel banner, the company said in a statement.
The move also comes in the wake of the racially motivated massacre at Emanuel AME Church in Charleston last week, which left nine people, including pastor Rev. Clementa Pinckney dead.
"We never want to offend anyone with the products that we offer," spokesman Brian Nick said in a statement. "We have taken steps to remove all items promoting the confederate flag from our assortment – whether in our stores or on our web site."
According to the website, the chain offered a 4 ft. by 6 ft. version as well as a woman's belt buckle and decals.
It also offered a license plate that featured skull and crossbones in place of the stars. And there was a "redneck firefighter" t-shirt
No prices were available, the items were listed as "out of stock" and pages redirected to the item not being found.
"We have a process in place to help lead us to the right decisions when it comes to the merchandise we sell," Nick said. "Still, at times, items make their way into our assortment improperly – this is one of those instances."
The move from Walmart also came on the same day that South Carolina Gov. Nikki Haley called for the Confederate flag to be removed from the capitol grounds after flying there since 1962.
After the shooting in Charleston, there was an increased call for the flag, which many view as a racist symbol, to be removed from the state capitol.
Other politicians have echoed the call.