— -- The city of North Charleston will be covering the health insurance for the pregnant wife of the police officer who was caught on tape shooting an unarmed driver, the mayor said today.
Officer Michael Slager was arrested Tuesday and charged with the murder of Walter Scott -- the man that Slager is seen on video shooting after a traffic stop in North Charleston, South Carolina, over the weekend.
Mayor R. Keith Summey said today that they decided to extend the officer's health insurance plan even though he has been fired because it was the "humane thing to do" for the officer's wife until after she gives birth. She is 8 months pregnant, Summey said.
Slager, 33, made an appearance at a bond hearing Tuesday night but he has not entered a plea for the murder charge.
Summey and Police Chief Eddie Driggers held a news conference this afternoon, describing how they visited Scott's relatives this morning, a day after a witness video of the fatal altercation was made public.
"I got to meet a daddy who is in mourning ... and we talked father to father," Driggers said today. "It was a good visit."
Driggers would not answer questions about whether or not CPR was performed at the scene, or if it was normal procedure to handcuff an individual after he had been shot, which Slager is seen doing on the video.
Driggers later noted that he had seen the video. "I was sickened by what I saw," he said.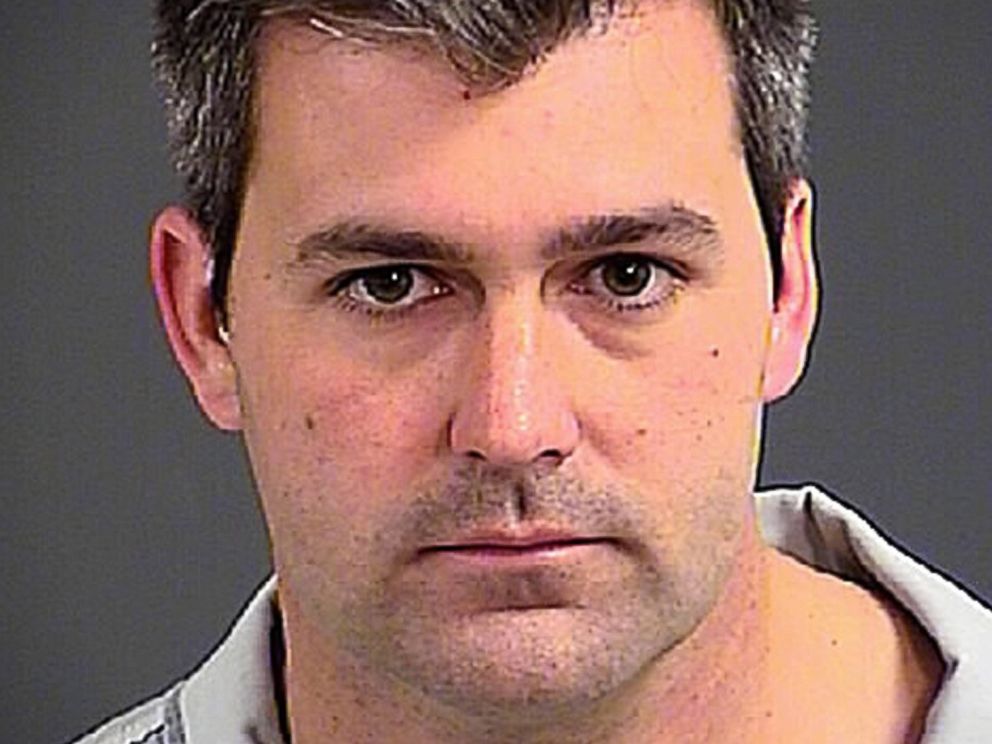 Protesters with bullhorns interrupted the news conference at city hall, cutting some of the mayor's answers short.
The South Carolina Law Enforcement Division has been tasked with investigating the incident, and their team were the ones to interview Slager before he was arrested and taken into custody. He appeared at a bond hearing Tuesday night but has not yet entered a plea.
Over the weekend, Slager was represented by attorney David Aylor, who gave a statement to WCIV saying that the incident was "tragic" but that Slager "followed all the proper procedures and policies." That attorney told ABC News on Tuesday he is no longer representing Slager.
The shooting has prompted national outcry, with White House spokesman Josh Earnest saying that the video "is awfully hard to watch" and using it as an example of how police body cameras could be useful.
New York City Mayor Bill de Blasio, whose police force faced similar scrutiny after the chokehold death of Eric Garner in July, said that "we're all feeling some pain today."
"You can't watch that as a human being and not feel," de Blasio said at a conference hosted by the Rev. Al Sharpton's advocacy organization. "It makes no sense according to what our core notions of humanity and decency and justice are."