— -- A man who survived the Amtrak train crash outside Tacoma, Washington, described the harrowing scene in the wake of the derailment, which left at least one car dangling off a highway overpass and caused multiple fatalities.
Chris Karnes, a member of the Community Transportation Advisory Group, who took Amtrak Cascades Train 501 to be on its inaugural run today, described hearing a "creaking" in the moments before the crash.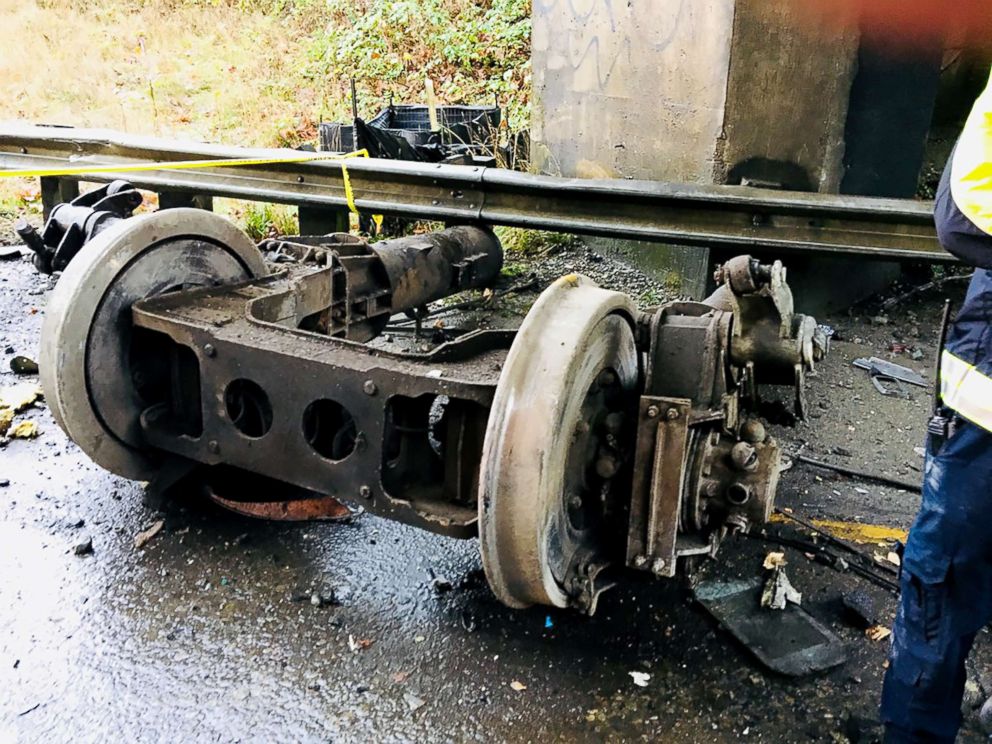 "We were going down the tracks between 70 and 80 miles an hour, I would say, and we heard a creaking, a little bit of a creaking sound," Karnes, who was not seriously injured, told ABC News.
After that, the "train started to wobble for a moment," he recalled.
"And then we were catapulted at the seats in front of us, and the next thing that we knew, our car had crumpled at a portion at the top, and we were down an embankment," he added.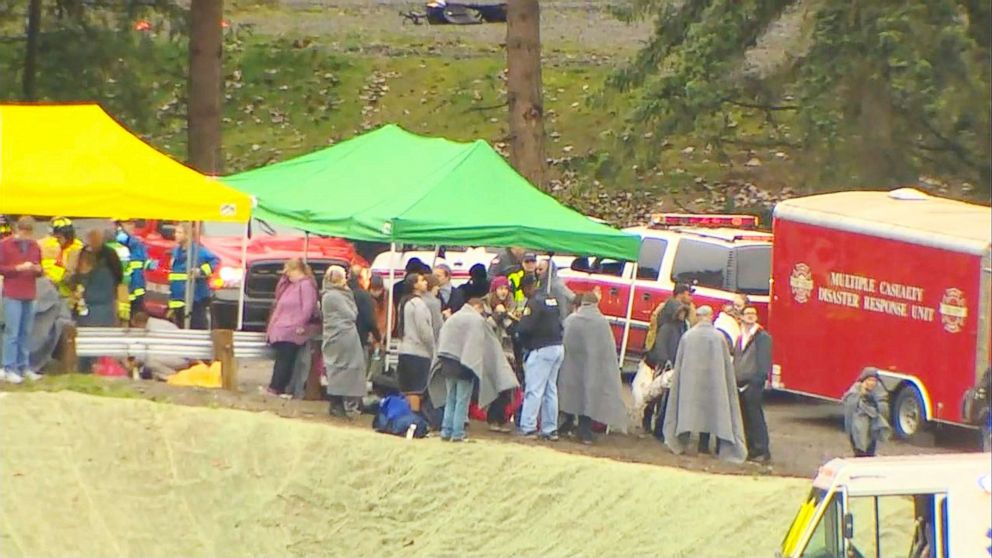 After the derailment, Karnes said his car, which had about 10 other passengers aboard, "came to rest on a hill."
"There was water, and a ton of dust flew up into the air," Karnes recalled.
"I don't know how to describe the noise. There was a crash. We knew that something had happened," he added.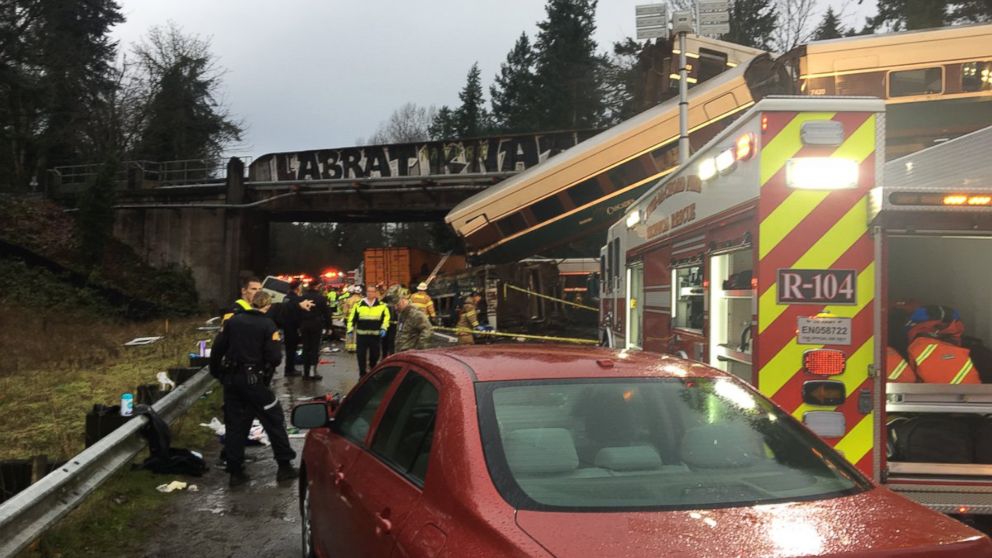 He told ABC News he saw some people taken out of a medical tent on stretchers.
"I did see one person who was not moving when we got out of the train through the emergency window," he said.
Dozens of people were injured in the crash. The cause of the derailment was not immediately known.