2015 FIFA Women's World Cup: Watch US Soccer Team React to President Obama's Phone Call
The president called to congratulate the the players.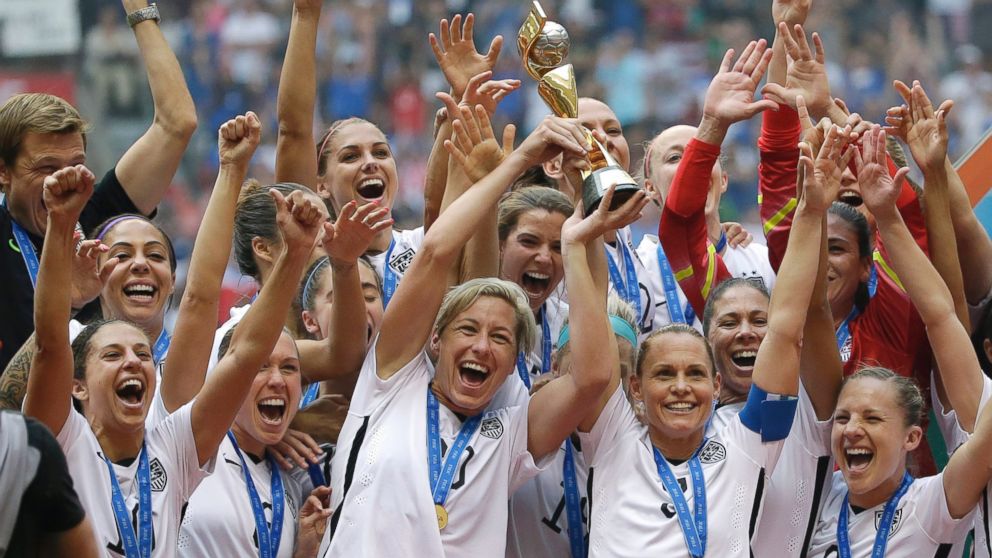 — -- It's a good call.
President Obama gave a buzz to the US Women's Soccer team Tuesday afternoon following their historic World Cup Victory -- yukking it up with the players and coach, according to a video posted online.
In the video, posted on the White House Twitter feed, the President can be seen joking around with the women, who are gathered together listening to the Commander in Chief on speaker phone.
"You guys kinda took the suspense out of it," Obama joked to the team, which beat Japan 5-2 on Sunday.
The team will be honored with a ticker-tape parade in New York City on Friday morning.
"It was so much fun to watch and I want to congratulate you," Obama said.
The president singled out Carli Lloyd, who scored three goals during the match.
"Carli, what have you been eatin'," he asked.
"You can come out and run on the field with me if you want," the midfielder said.
"I'll do that for about 30 seconds and then I'll stop," the president responded.
During the call the president invited the team to the White House, but it was not clear when they would go.