As West Virginia residents brace for more rain today in the wake of the state's historic flooding, ABC News spoke to one man who rescued his neighbors after flooding tore through their block.
At least 23 are dead from the flooding last week, and many devastated residents have been forced from their homes.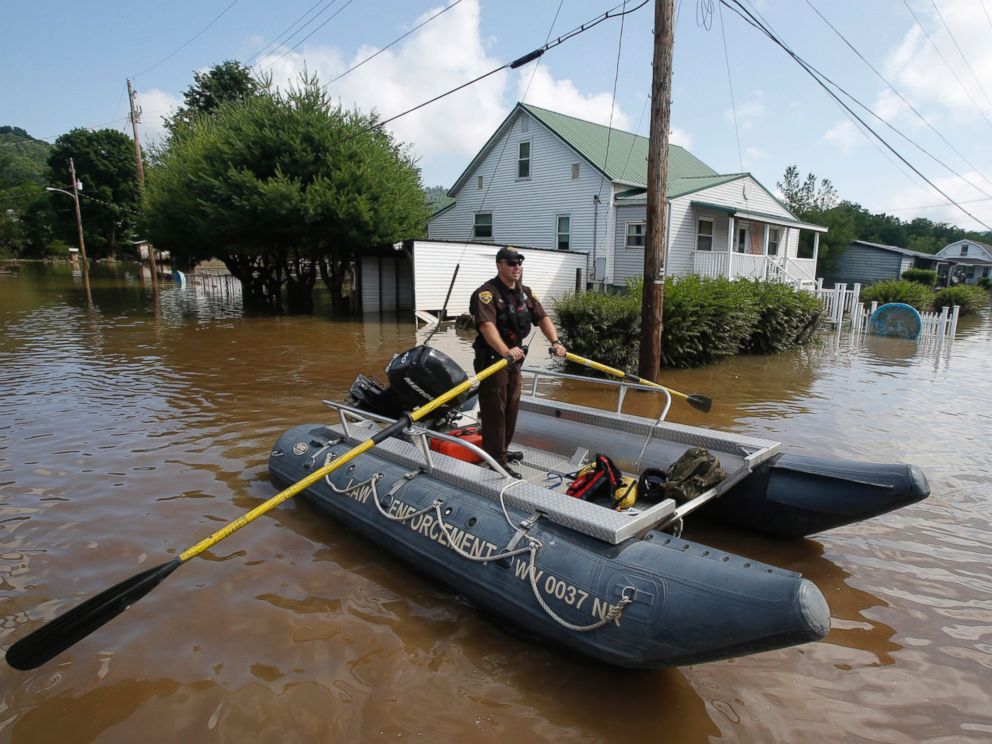 When high waters rushed through Michael Mitchem's West Virginia home, destroying his belongings, he immediately went to save his neighbors.
"I wasn't really thinking of myself," he told ABC News. "After I got my family up here I waded in this water down to this woman's house who was trapped in there, her and her daughter. And we called the National Guard, we called the fire department, we called everybody."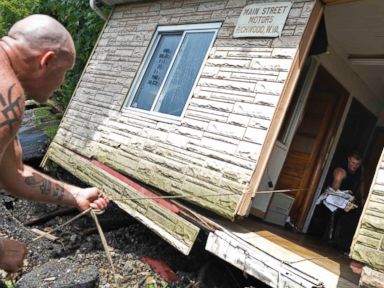 He and another man then went house to house rescuing neighbors on the block, picking up the stranded in a boat.
"That's all we did all night long, was grab people, grab people," Mitchem said.
He said the water was sometimes chest-high and even above his head.
"Our protocol was not to worry about ourselves. Nobody left behind," Mitchem, an army veteran, said.
"I got nine kids that have to look at me as a father figure and a hero," he said. "My daughter thinks that I'm better than Superman."
A cold front moving though West Virginia today is expected to bring more rain to the already rain-soaked state. The forecast shows an additional 1 to 3 inches of rain. Due to the record rainfall last week, any rain is likely to cause flash flooding.
ABC News' Eva Pilgrim and Rex Sakamoto contributed to this report.