— -- Out of the mouth of babes.
It took a middle-school student to convince West Virginia Gov. Jim Justice to reconsider his position on the statewide teacher walkout that has sent home roughly 277,000 public school students who can least afford it.
The governor said he was lecturing the fed-up sixth-grader this week about the concept of an investment when the boy asked him a question.
"He looked right back and me and said, 'Wouldn't it be an investment to invest in smart teachers that would make me smart, and then I could in turn turn around and do smart, good things for our state?" the governor recalled at a news conference, according to The Associated Press.
Indeed, every day that students like him miss school because of the week-old teacher strike is another day they not only miss the chance to become smarter, but also risk falling further behind on several measures of student achievement.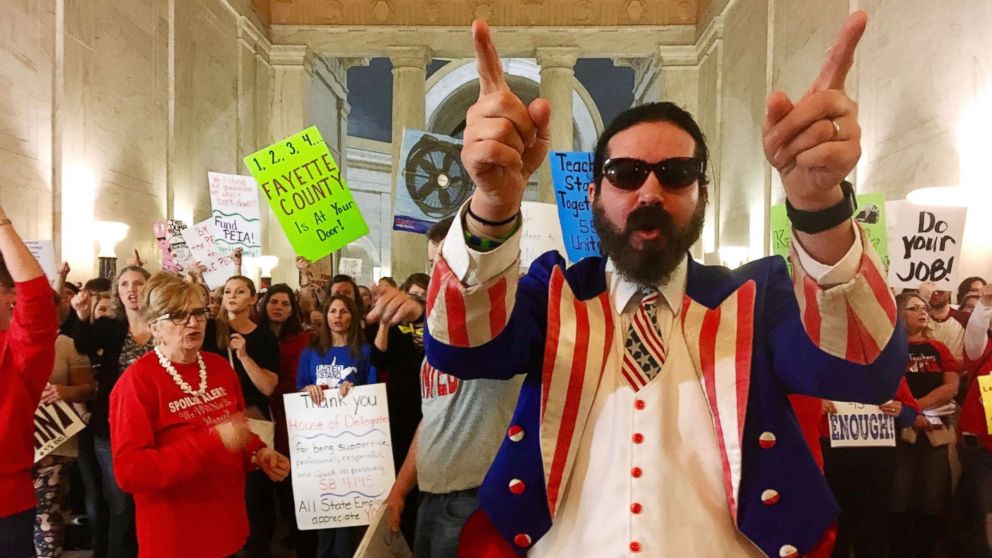 West Virginia ranked 44th on U.S. News and World Report's 2017 best U.S. high schools list. The state fared a little better on the magazine's Pre-K to 12th-grade ranking, coming in at 41st. The highlight is No. 1 for Pre-K quality, according to the magazine, which credited the 2016 Census as the source of its data.
After that, however, the other rankings fall off to 39th in college readiness, 18th for its high school graduation rate, 46th for math scores, 42nd for reading and 48th for pre-school enrollment.
The state also came in 49th for WalletHub's best and worst U.S. school systems ranking.
The teachers have been on strike since last Thursday, walking off the job over pay and health insurance.
As Gov. Justice noted at the news conference this week, "We need our kids back in school. We need our teachers back in school."
The teachers agree, but they point to a ranking of their own that they say is equally important: 48th in pay among the 50 states, according to data compiled by the National Education Association.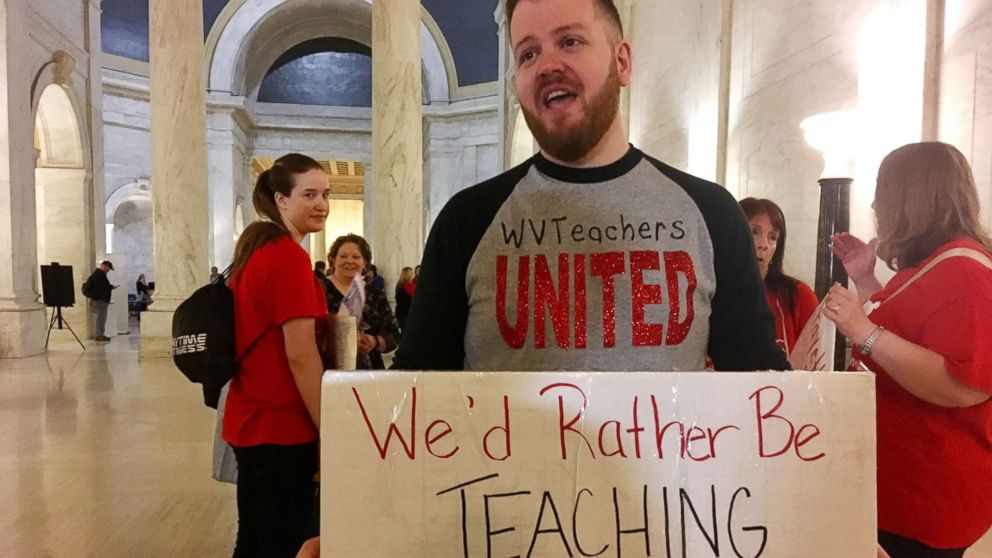 So they returned to the state Capitol today instead of the classroom to track the status of legislation that includes a 5 percent pay raise.
The state Senate was expected to consider Justice's proposed raise that passed the House of Delegates 98-1 Wednesday, the AP reported. Senate President Mitch Carmichael expressed skepticism about the governor's suddenly higher projected tax revenues that would pay for the pay boosts but said that chamber would review it.
Whatever the outcome of the legislation, Justice said that sixth-grade student helped him realize that, "in a lot of ways, I was looking at this maybe not correctly," before the governor took a different approach that helped produce the pending agreement to end the walkout.
"I've said many, many times we ought to look at education as an economic driver," he said, according to the AP. "But maybe I was looking at it as what was the prudent thing to do and not necessarily looking at education as an investment. So I went home and I thought a lot about it."