— -- Three separate wildfires raged across parts of Florida on Saturday, burning up homes and forcing the evacuation of thousands of residents.
One blaze has burned 5,500 acres and destroyed nine homes in Collier County near Naples, according to the Collier County Sheriff's Office.
As of Saturday night, mandatory evacuations were in effect for more than 6,000 structures in Collier county, where the blaze is 20 percent contained, according to Governor Rick Scott's office.
Authorities are strongly urging those in the mandatory evacuation zone to leave as soon as possible. About 10 aircraft flew over the blaze Saturday attempting to drop water on the flames, according to the sheriff's office.
The Caloosahatchee Forestry Center said Saturday there is a 5-mile temporary flight restriction in place around the fire in Collier County.
In central Florida's Polk County, the entire Indian Lake Estates subdivision, which encompasses some 800 homes and 8,000 lots, were put under a mandatory evacuation due to a large wildfire that authorities suspect may have been intentionally set.
According to the governor's office, the county's 600-acre wildfire has destroyed one business, and is 60 percent contained.
"Several structures are on fire. Fire crews need residents to leave the area so firefighters can protect structures," the Polk County Fire Rescue said in a statement on its Facebook page Friday.
The American Red Cross opened a shelter Friday night at the First Presbyterian Church of Lake Wales for those displaced by the fires in the Indian Lake Estates.
As of 4 p.m. Saturday, authorities had lifted the evacuation order.
"Residents can return home after 4 p.m.," the Polk County Fire Rescue said in a statement on its Facebook page. "There is still smoke and could be flareups, so firefighters and forestry will remain all night. Please drive carefully coming home."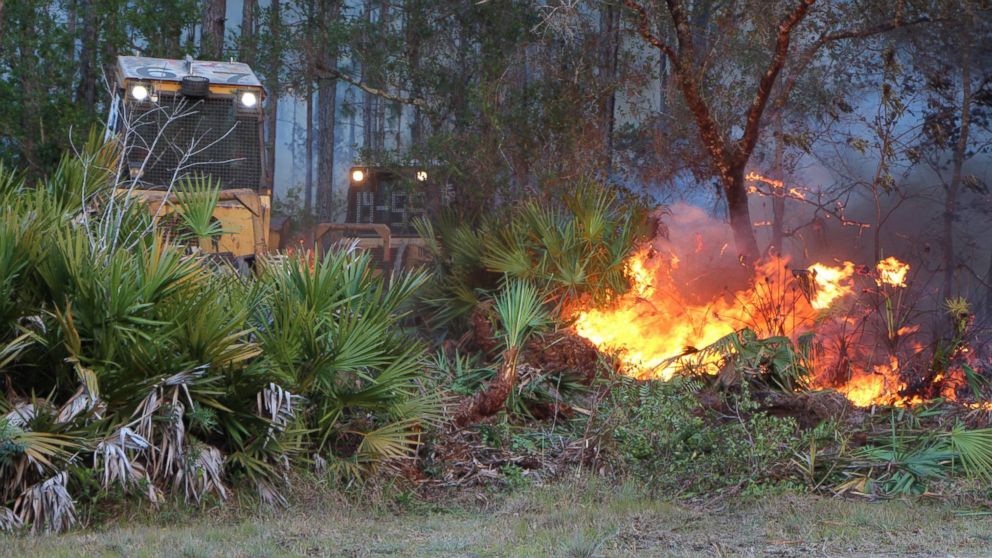 Authorities believe the initial blaze started late afternoon on Friday and spread to multiple fires in the area of Ponce de Leon Road, Magnolia Drive, Red Range Road and Winter Haven Road. Fire officials said several structures have been destroyed but did not specify an exact number.
The cause of the wildfire remains under investigation, but authorities suspect it could be arson. The Florida Forestry Arson Alert Association is offering up to a $5,000 reward for information leading to an arrest.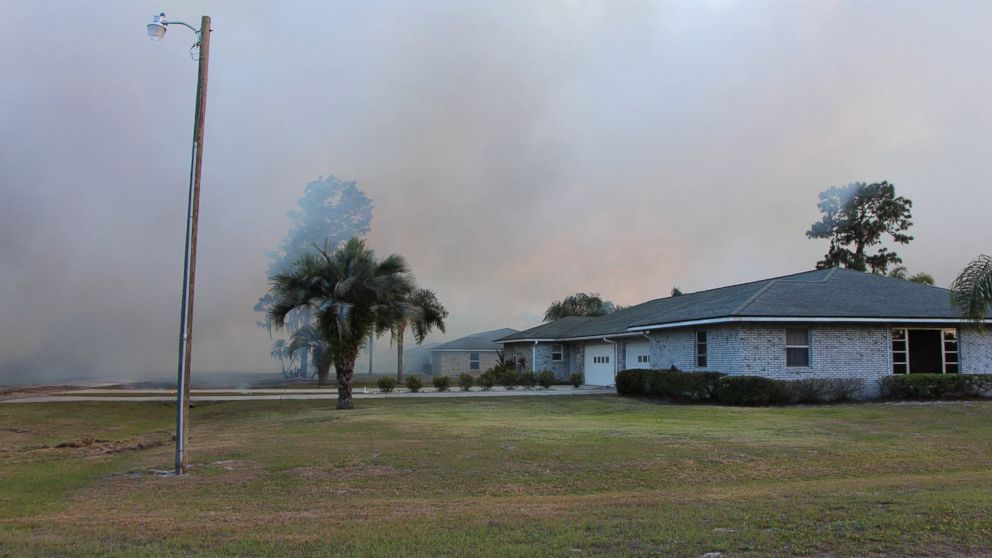 Just last week, firefighters were deployed to the Indian Lake Estates area to extinguish several fires that came dangerously close to nearby homes. Those blazes were deemed "suspicious" by the Florida Forest Service.
"There's no evidence the fires are occurring naturally," Ricky Britt of forest service, said in an April 12 statement. "The cause of the fires needs to be investigated, so investigators will be looking into it."
Meanwhile, a 400-acre brush fire in Lee County has damaged or destroyed at least 13 structures in Lehigh Acres near Fort Myers. The fire was 95 percent contained as of 6 p.m. ET Saturday, according to the governor's office.
Multiple homes, structures and vehicles have been damaged or destroyed in the fire, officials said.
Investigators determined the cause was a discarded cigarette on 19th Street Southwest that grew into a fire that spread 2 miles.
"We were able to find the origin site and, in the middle, found a cigarette," Dale Reisen, an investigator with the Lee County Arson Task Force, said at a press conference Saturday afternoon.
ABC News' Benjamin Stein and Devin Villacis contributed to this report.