— -- Several dozen large wildfires are scorching the southeastern part of the country, sending a cover of thick smoke into the air that is making it hazardous for people in some areas to do any outdoor activity.
North Carolina is the hardest hit state, with at least 15 active fires that have destroyed more than 45,000 acres of forest. Georgia, Kentucky, South Carolina, Tennessee and Virginia are also battling large active blazes.
There are more than 40 active large fires currently burning in the U.S., mostly in the southeast, according to the U.S. Forest Service.
"Dense smoke plumes are creating very unhealthy breathing conditions," the North Carolina Department of Environmental Quality reported on Tuesday, in an air quality alert for the western part of the state.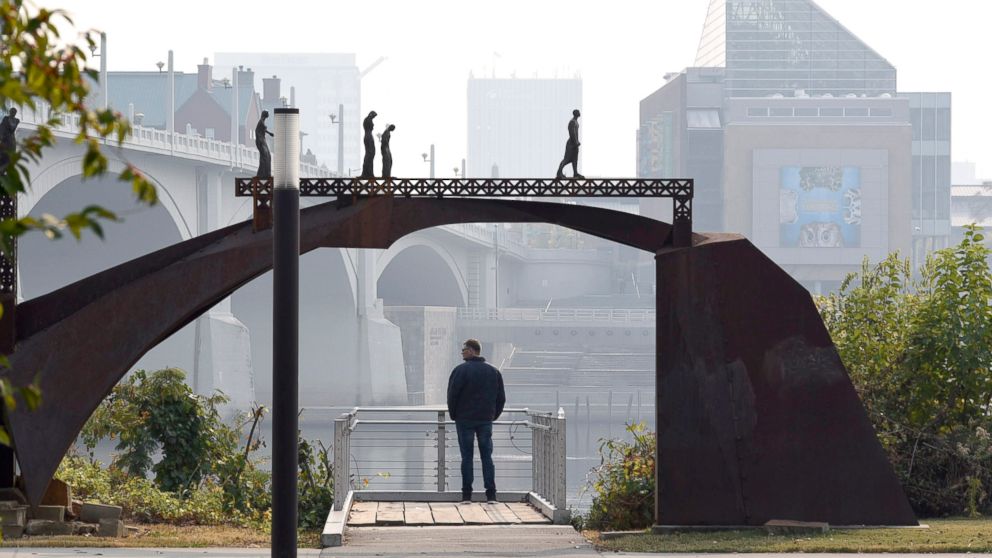 Concentrations of fine particulates "may approach or exceed very unhealthy standards," the Dept. said. "Everyone is likely to be affected, even those in good health. Therefore, everyone is advised to avoid all outdoor exertion."
Air quality warnings were also issued in South Carolina, Tennessee, Kentucky and Georgia.
In Georgia, wind and dry conditions pushed the Rough Ridge fire in the northern part of the state past 20,000 acres. The blaze is growing by more than a half-mile every day. Smoky conditions have shown up in Atlanta, creating a haze that has draped the city for the past several days.
The blazes are also putting a strain on state budgets. North Carolina has spent more than $1 million on efforts around at least four blazes, including one that has cost $4.7 million to fight and is just over 40 percent contained.
Georgia has spent $3.9 million fighting the Rough Ridge wildfire that is only 20 percent contained.
North Carolina, Tennessee, and Kentucky have each declared a state of emergency as more than 5,000 firefighters and support staff from around the nation have been deployed to suppress the fires. Arson as well as drought and high winds is being blamed for the unusual concentration of blazes in that part of the country.
ABC News' Rob Marciano and Stephanie Ebbs contributed to this report.