— -- Bitter cold temperatures are sweeping through the Midwest and Northeast as New York City braces for its coldest New Year's Eve since the 1960s.
FRIGID TEMPS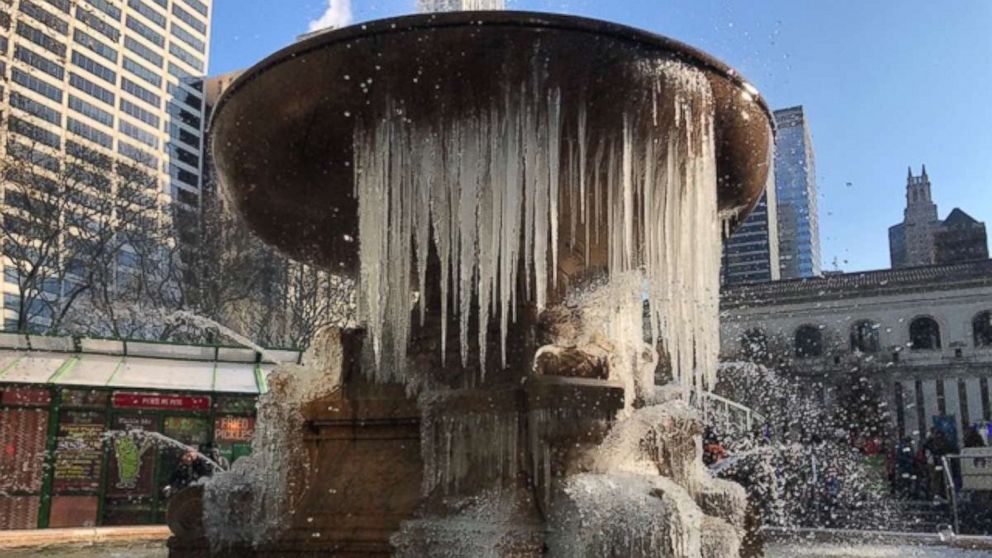 Wind chills this morning fell to 0 degrees in New York City, minus 16 degrees in Boston and minus 43 degrees in Watertown, New York.
Multiple low-temperature records were broken. Flint, Michigan, hit an all-time December record low of minus 17 degrees this morning. International Falls, Minnesota, set a record low at minus 36 degrees, and Cotton, Minnesota, broke another record with a whopping low temperature of minus 41 degrees.
With wind chills as low as 35 degrees below 0, skin can freeze in a matter of 10 to 30 minutes if exposed.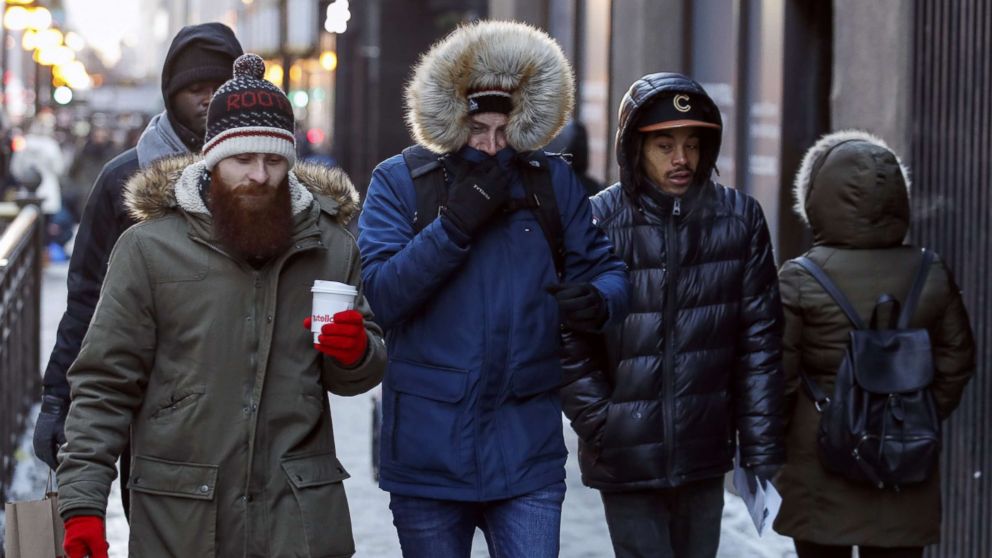 Wind chills this afternoon reached the single digits in Philadelphia and New York City, and fell to below 0 from Hartford to Boston.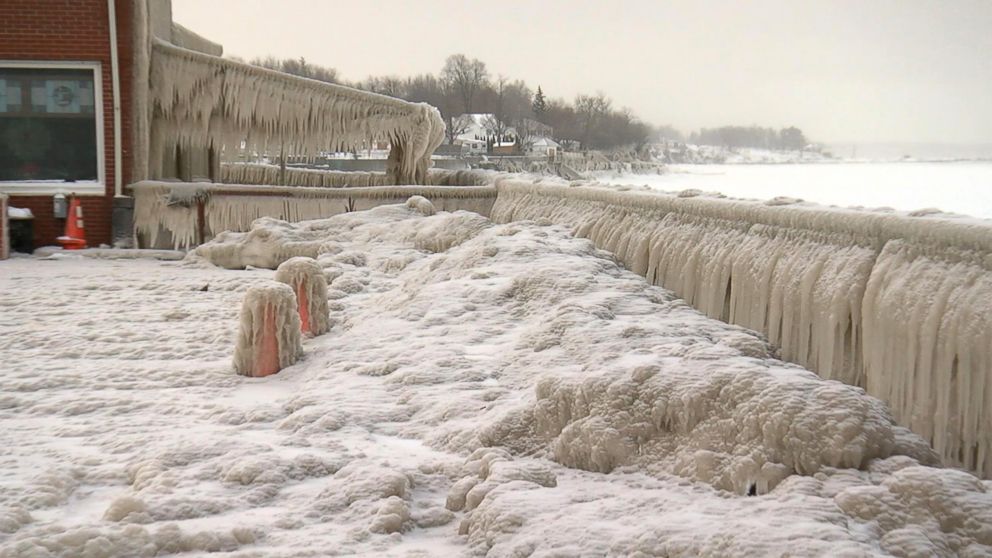 And most of the eastern U.S. will be under the grip of an arctic blast through New Year's.
Through Friday afternoon, wind chills will stay well below zero across New England.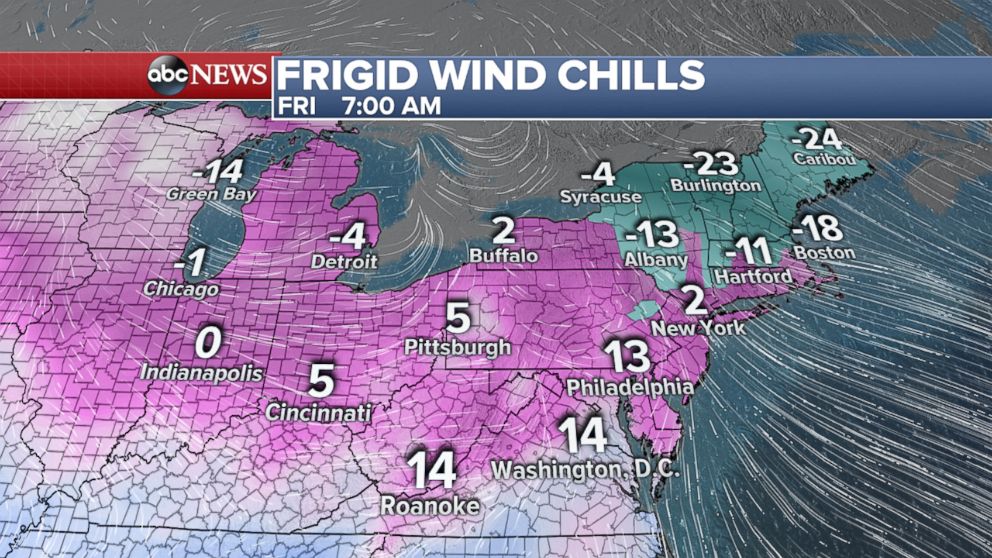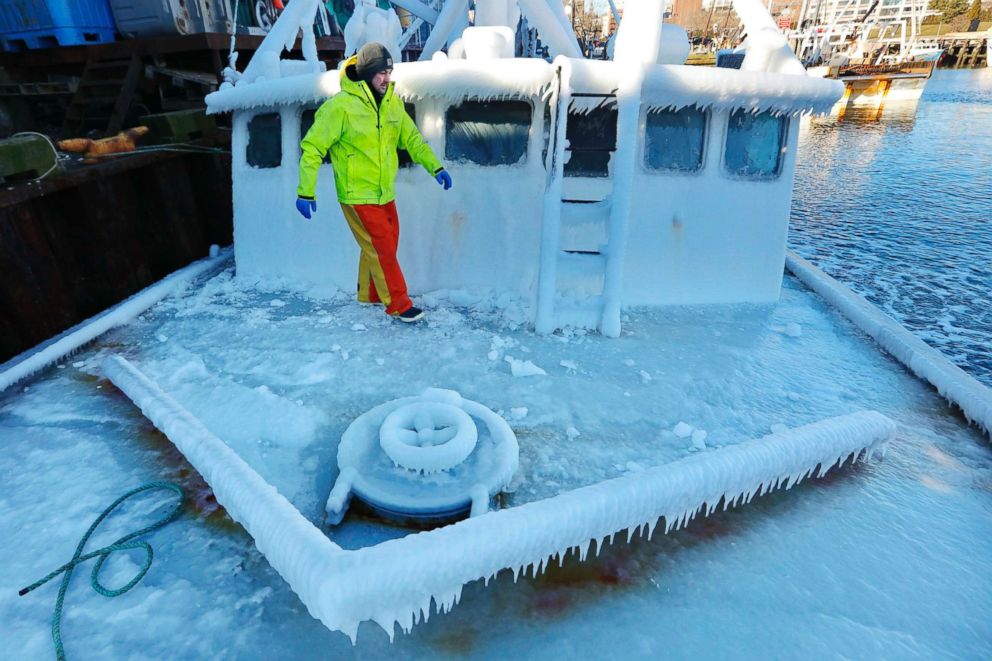 Revelers looking ahead to New Year's Eve could be in store for the coldest ball drop since 1962 in Times Square. ABC News is forecasting a temperature of around 10 degrees with a wind chill of minus 4 when the calendar turns to 2018.
When the clock hits midnight wind chills could feel like minus 30 to minus 40 degrees in the Northern Plains and minus 20 to minus 30 degrees in New England.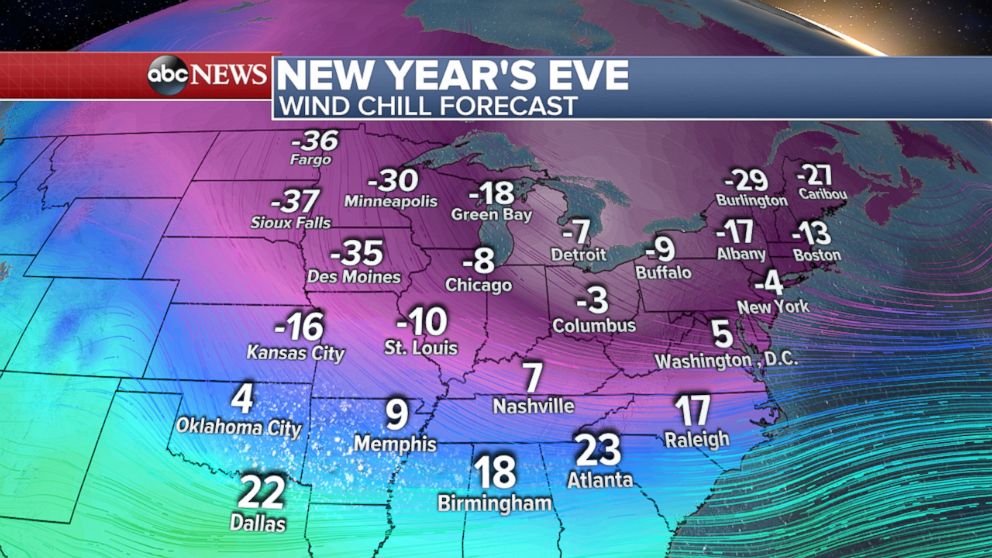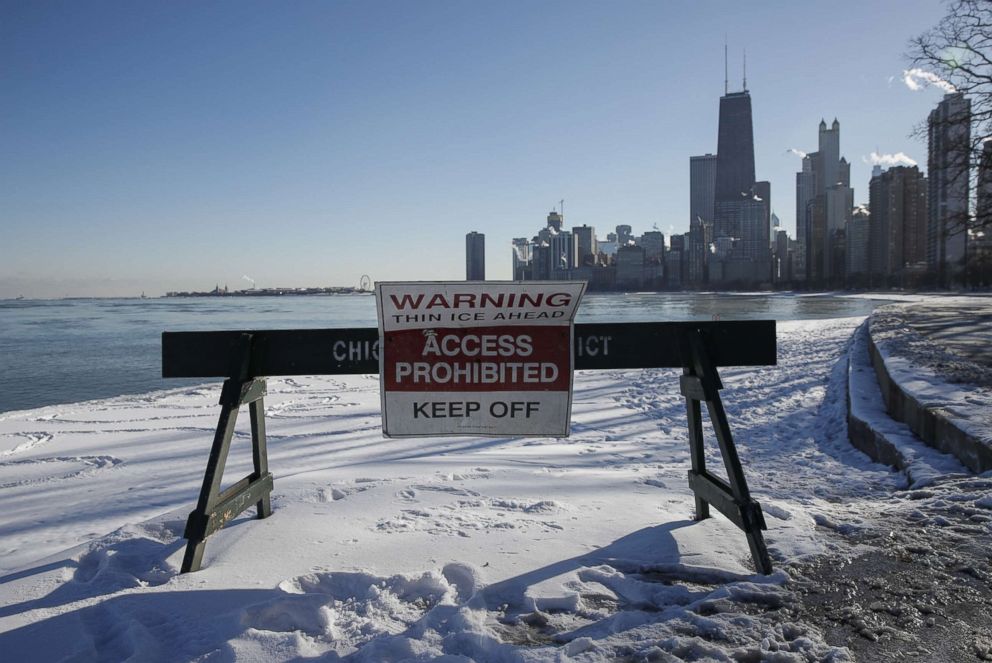 SNOW
More snow is on the way for western Pennsylvania and western New York from Friday through Saturday.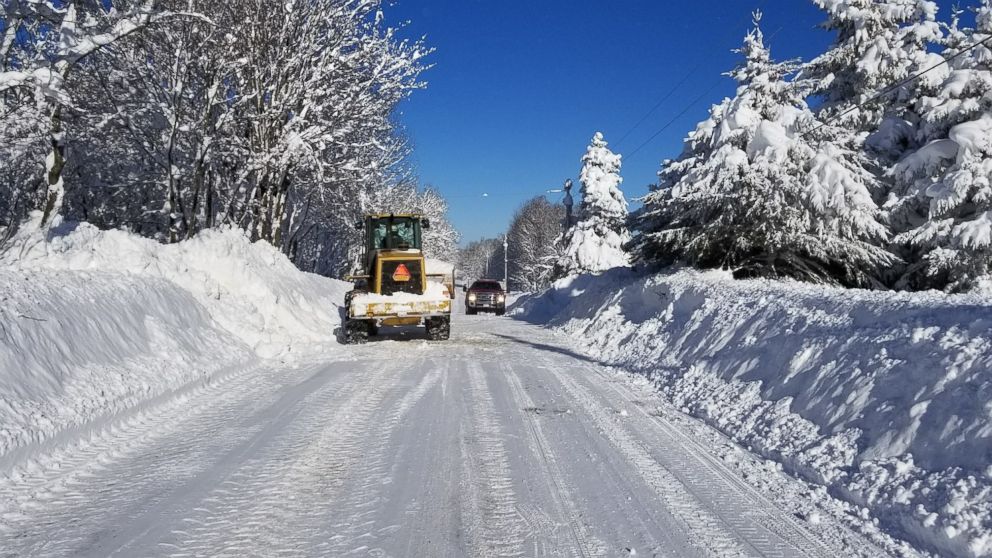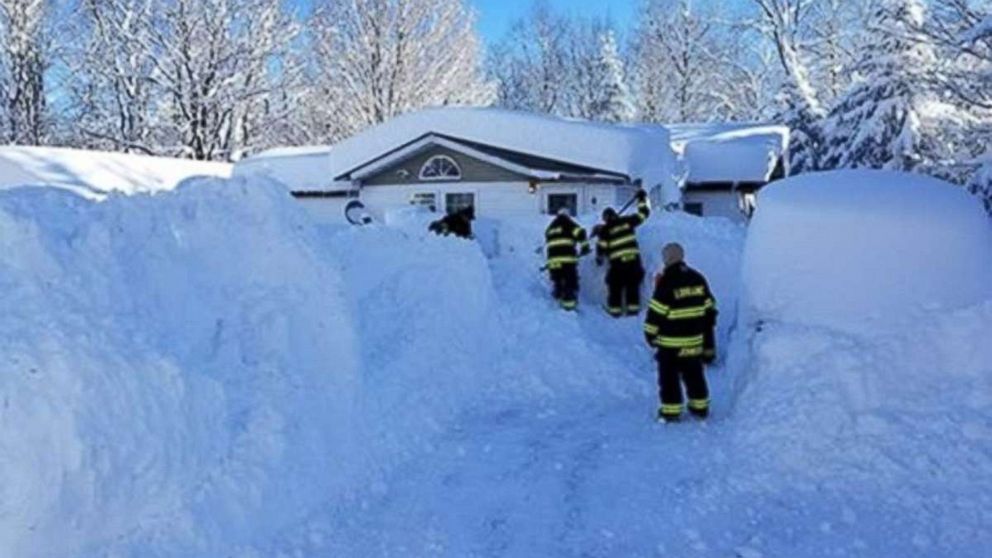 There have been more than 62.2 inches of snow in Redfield, New York, since Christmas, and Erie, Pennsylvania, has already been hit with 65.1 inches of snow since Christmas Eve.
Dave Spiegel, a life-long Erie resident, told ABC News, described the snow as "unbelievable" and said he hasn't seen anything like this for decades.
"You can't leave your house, so you better stock up and have the phone charged in case you get a power outage," he said. "When you're used to being always on the go, here you're blocked in, can't do anything."
"We got pounded," he said, "and now we just got to clean up."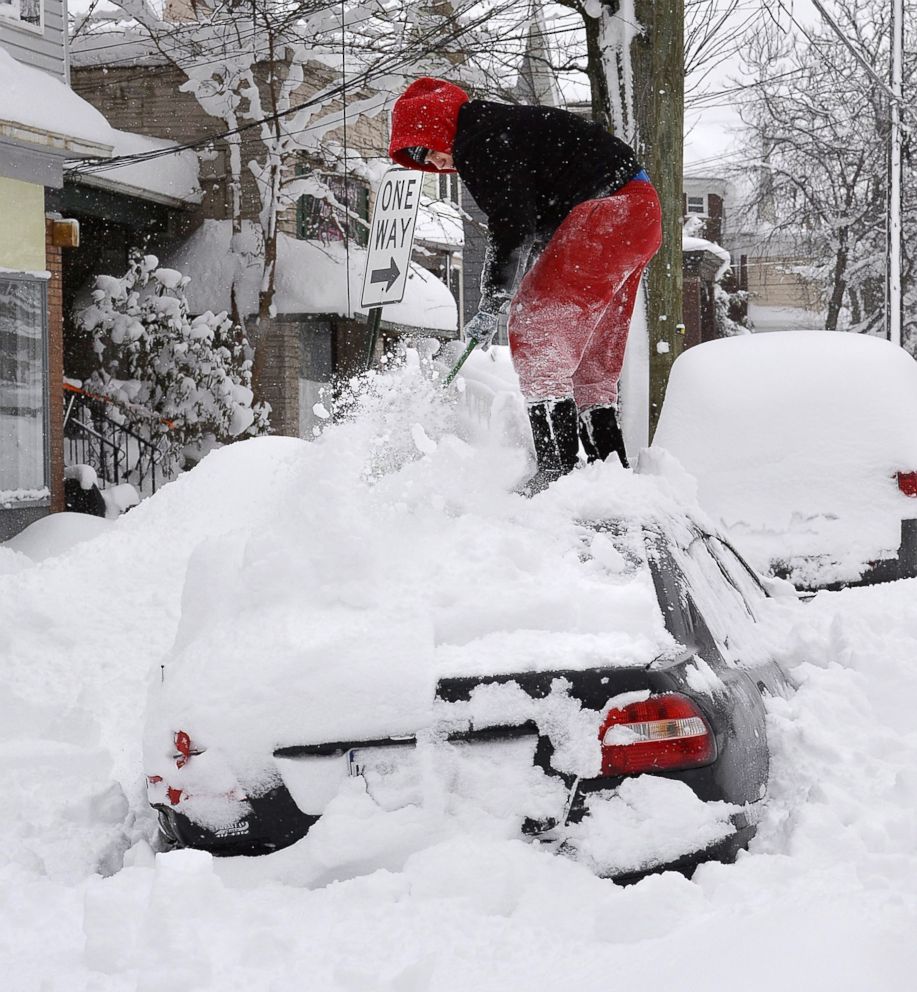 Erie resident Chuck Chernicky told ABC News that "the quantity that we got this time was just completely unexpected."
"Being from Erie, you just wonder how long it's gonna last. ... People are still driving around, preparing for New Year's," he said. "It takes awhile to clean up, that's the biggest problem."
Chernicky added, "Spring will come sooner or later!"
About 1 to 3 inches of snow is expected Friday across the Midwest, from Minneapolis to Chicago to Ohio. The light snow will then move into the Northeast toward Philadelphia and New York City on Saturday.
And even parts of the South -- from Oklahoma to Alabama -- could see wintry precipitation on New Year's Eve.
ABC News' Alex Perez and Brandon Chase contributed to this report.