— -- Erratic winds are feeding fast-moving fires in Southern California Tuesday after days of extreme heat.
Twin wildfires called the reservoir and the fish burned through the San Gabriel Valley area near Los Angeles, forcing evacuations in the area.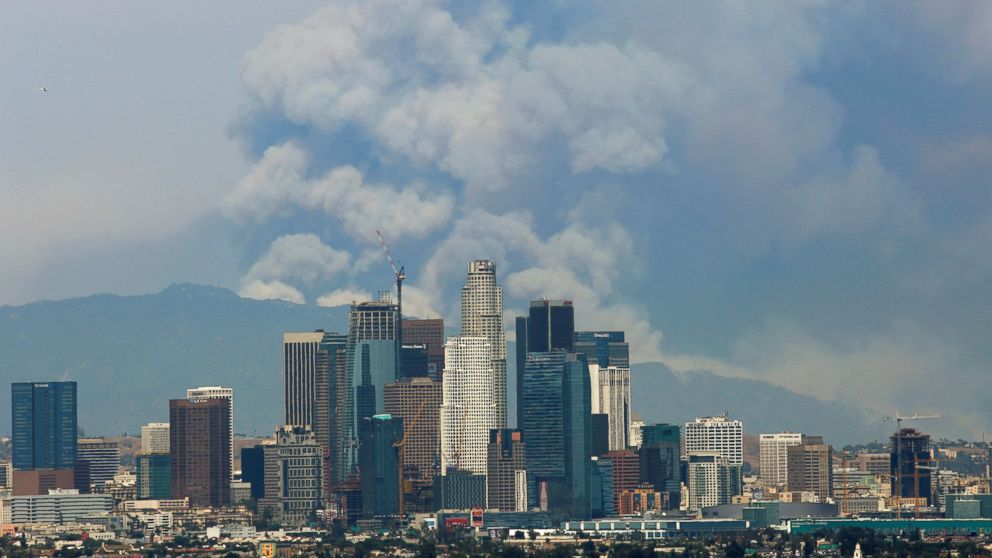 The fires have burned 5,400 acres combined, and neither has been contained as of Tuesday morning, according to Angeles National Forest officials.
Some firefighters told ABC News these were the hottest conditions they have ever had to work under.
The Angeles National Forest posted video of the reservoir fire Monday afternoon:
And an officer with the Los Angeles County Sheriff's Information Bureau posted video of the fish fire Monday night:
With the region suffering from triple-digit temperatures, fires have threatened areas north and south of Los Angeles, too. In the San Diego County town of Potrero, a blaze called the border fire tore through about 1,500 acres this weekend, forcing evacuations.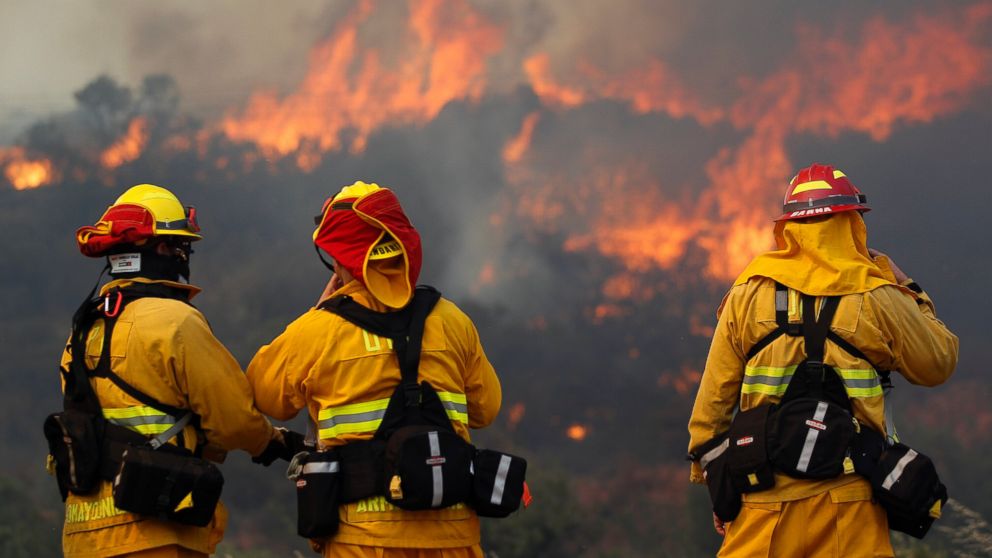 In the Santa Barbara area, the sherpa fire, which began last week, has burned more than 7,000 acres.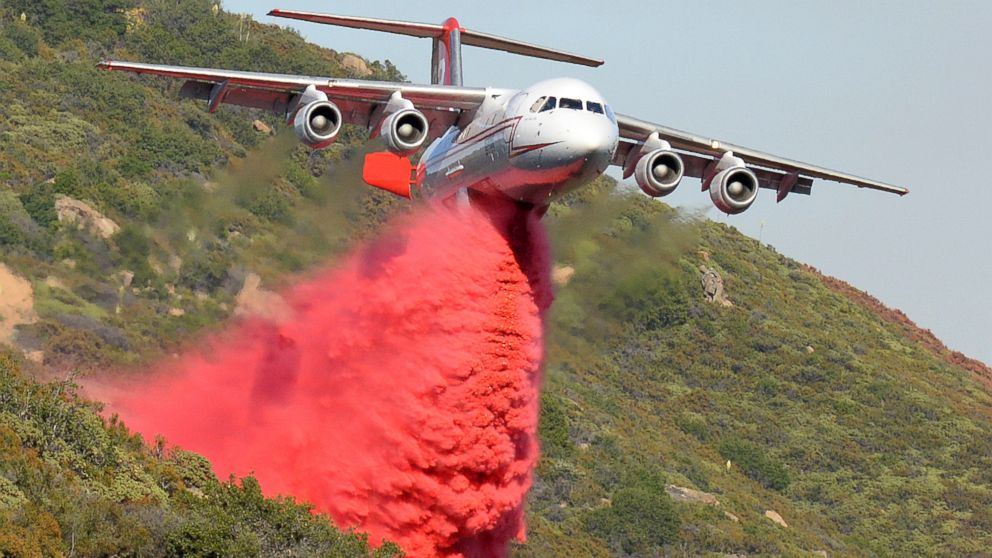 Los Angeles is not alone in its fight against Mother Nature; more than 20 fires are burning across eight western states.