A woman accused of kidnapping a 7-week-old baby from a Philadelphia-area mall apologized to detectives after she was arrested, saying that she had given birth to a baby boy seven weeks earlier, but her baby died, and holding this other child "felt like I was holding my son again," according to court documents.
"I just wanted my baby. It felt like I was holding my son again. It felt so good," the suspect, Cherie Amoore, said, according to an Affidavit of Probable Cause. "I don't know why I did it.... I held him and all those feelings rushed back."
Amoore is accused of walking out of the King of Prussia Mall with 7-week-old Ahsir Simmons at around 5:35 p.m. Thursday. The alleged kidnapping prompted an Amber Alert; the baby was recovered safely about five hours later and the woman was taken into custody, police said.
There's no relationship between Amoore and the baby's mother, according to police.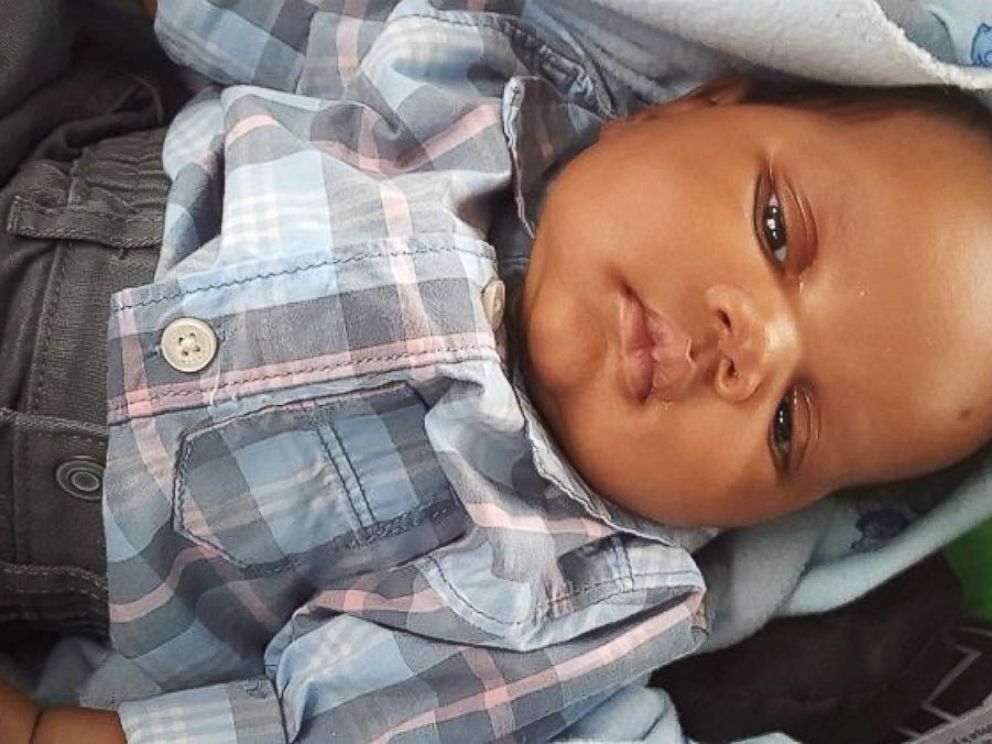 The incident began when Amoore "struck up" a conversation with the baby's mother and her family at the mall, the Montgomery County District Attorney's Office said today. The mother says Amoore then followed them to the food court.
While Ahsir's mother helped her older son, Amoore asked if she could pick up the baby, but Ahsir's mother said no, according to the affidavit. Ahsir then started to cry and "Amoore stood up from the table and took the baby from his stroller and was trying to console him," the affidavit states.
"The mother said she was distracted by the other children and looked away momentarily to reach into her diaper bag and when she turned back Amoore ran off with the baby," the affidavit states. "The mother started to chase after her, but lost sight of her when she turned back to check on her other son who was still at the table."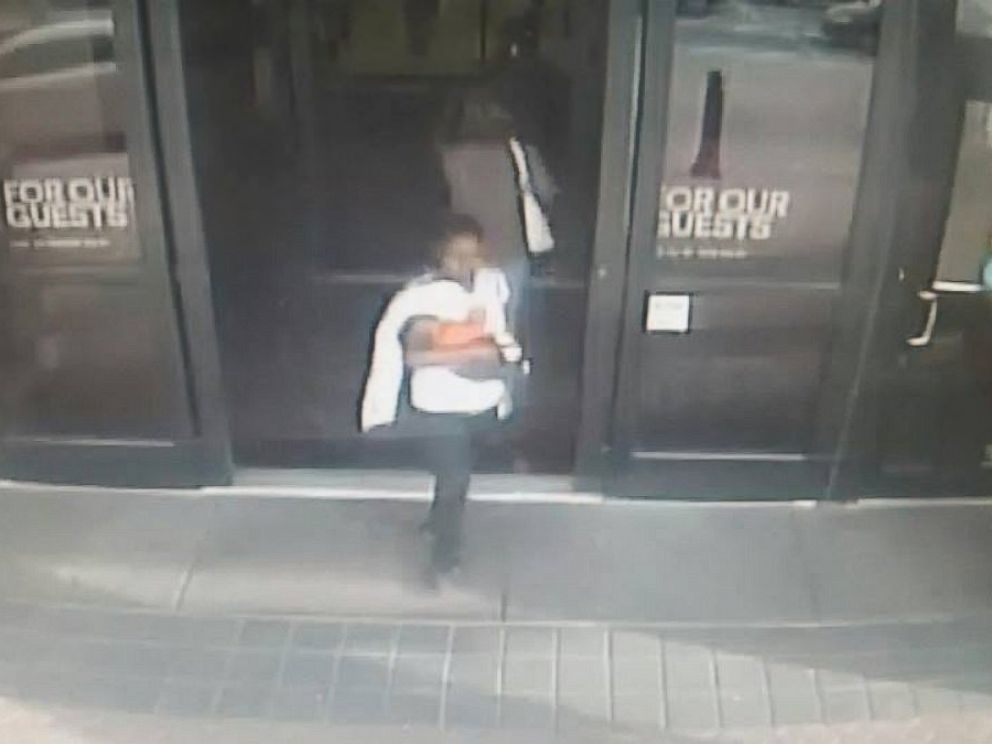 Ahsir was found safe at Amoore's home in Tredyffrin Township in Chester County, Pennsylvania, at around 10:18 p.m. Thursday, the district attorney's office said.
When police first arrived at Amoore's home that night, she told them "I took the baby and I am sorry," according to the affidavit.
When detectives interviewed Amoore later on Thursday night after she'd been taken into custody, she told them she had asked to hold the 7-week-old because the mother was feeding her other child and "that is when it all went wrong."
"I just got up and walked away ... it was like an out of body experience," Amoore said, according to the affidavit. "I didn't go there to steal a baby ... I am really sorry for what I did."
Amoore told detectives she gave birth to her own baby boy Feb. 11 -- exactly 7 weeks before the alleged kidnapping -- but her baby only lived a few hours.
"It is every parent's worst nightmare," said District Attorney Kevin Steele today. "We are very grateful that the baby was found quickly and returned safely to his family."
Amoore faces charges including kidnapping of a minor, unlawful restraint, false imprisonment, interference with the custody of a child and concealment of the whereabouts of a child.
ABC affiliate WPVI in Philadelphia said Amoore was arraigned today and held on $500,000 cash bail. It was not immediately clear if she entered a plea.
According to WPVI, Amoore's public defender Greg Nester said, "It's a very difficult day for everyone. Difficult for her, difficult for her family, and you saw her in the courtroom. She was shaken."
Nester could not be immediately reached for comment.