A woman accused of harassing a Latino family in St. Louis for a year was in court for a bond review hearing Friday and was detained with no bond.
Judy Kline faces burglary, property damage, and unlawful use of weapon charges after Ring footage of Kline's alleged threats went viral on TikTok.
"I think she has a chance next week to do it again and get out with bond. We are still not in the clear," said daughter Fatima Suarez in an interview with ABC News. "I hope they do not let her out with bond because I know she will come harass us again."
Judge Craig Kennedy Higgins granted the family an order of protection Feb. 15 during a hearing in which Kline did not appear. After not appearing in court, Kline was arrested on Feb. 23.
The order bars Kline from stalking, abusing or molesting the Suarez family, from communicating with the family, and from entering their property. It also prevents Kline from being within 300 feet of the Suarez's home, job, car or "any place they may be found."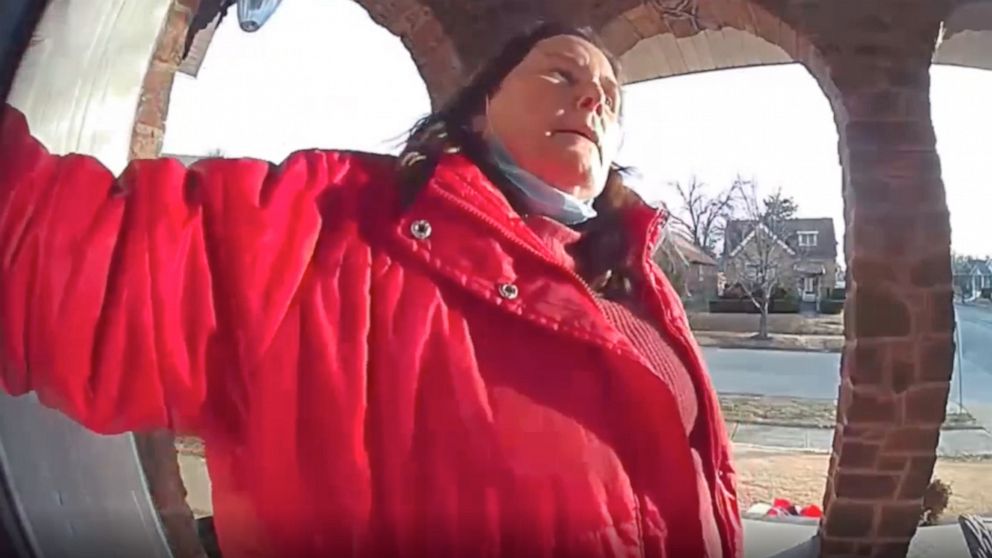 Suarez previously told ABC News she is not hopeful the order of protection will do anything to protect her parents and 4-year-old sister.
"I always call the cops, and all the times that I call them, they only kept her for like 72 hours and then she was released," Suarez previously said in an interview with ABC News. "That's why she had the opportunity to keep coming back."
The family's Ring doorbell camera video allegedly shows a woman yelling into the camera, going through their mail and shouting racist remarks at them who are of Mexican descent on Jan. 5, 2022.
In a ring security doorbell video, Kline can allegedly be seen saying, "you're not American, get off of my property."
"It scared my family. It scared me," Suarez said. "I've cried. It was really stressful to see her keep coming back."
According to a probable cause statement sent to ABC News by the Circuit Attorney's Office, Kline went to the back of the family house and used a "hammer to break in through the basement door window by breaking the glass on the door." Additionally, the statement said Kline "smashed a glass door on a drying machine."
In a previous interview, Suarez told ABC News, "I'll do anything to protect [my parents] and I don't want them to ever feel uncomfortable in their own home."
Kline's next bond hearing will be on March 16.
Kline has not responded to multiple attempts by ABC News to reach her.