For more than 30 years, McKenna Denson says she's tried to get the Mormon Church to punish one of its leaders for allegedly raping her in a secret room when she was a young woman training to be a missionary.
But she says her decades-long attempt to get justice only led to her being blamed and shamed by officials of The Church of Jesus Christ of Latter-Day Saints and that the words of her attacker have continued to haunt her: "'No one will believe you.'"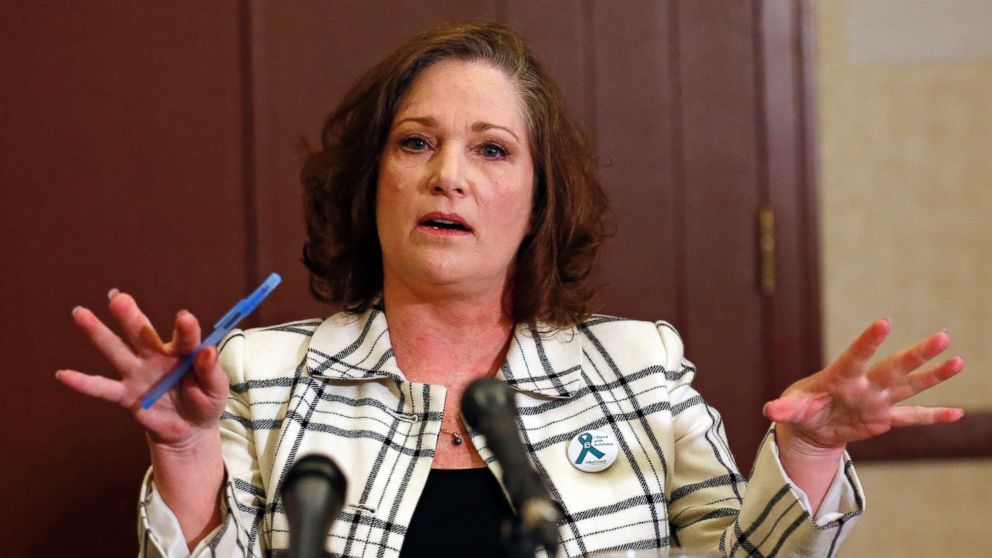 A day after filing a federal lawsuit in Utah against the Mormon Church, Denson, 55, spoke publicly for the first time of her ordeal in 1984, when she says Joseph Bishop, a high-ranking official of the religious organization and the former president of Weber State University in Ogden, Utah, took her into a secret room and raped her.
"The movement to protect our children is absolutely vital in this case because if I had been taught early on it is not OK to be alone, one on one, with a priesthood leader, no matter how high up he is, I honestly believe this would not have happened," Denson said during a news conference Thursday in Utah.
Her attorney, Craig Vernon, said that while the statute of limitations has long expired to criminally prosecute Bishop, now 85, Denson hopes to hold him accountable by filing the civil suit against him and the Mormon Church, which allegedly covered up numerous sexual assaults by Bishop.
"The reason McKenna filed this lawsuit is twofold: First she wants justice and second she wants policy change. Part of justice is having the sexual predator who raped her bear some accountability and responsibility for what has happened," Vernon said.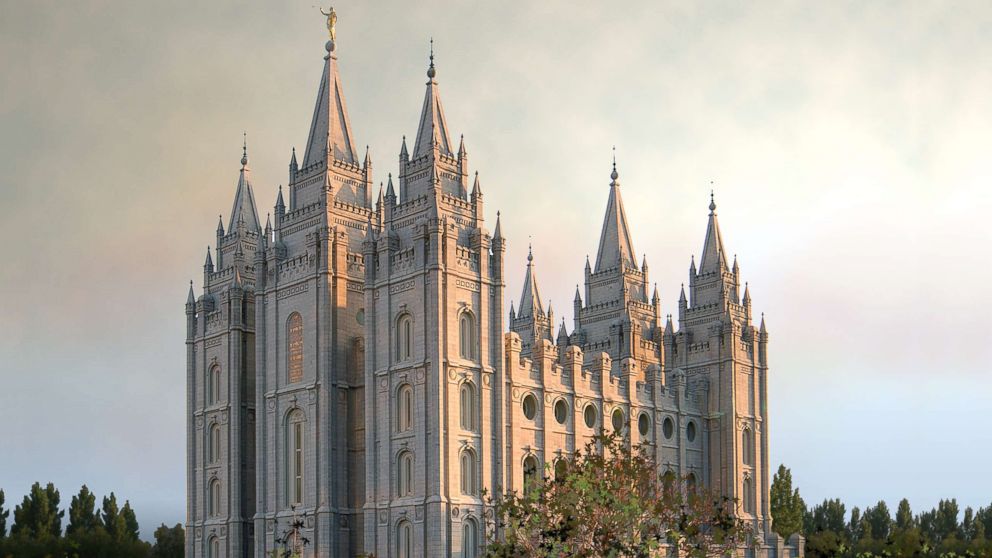 The lawsuit asks the federal court to compel the Mormon Church to change its policy and require officials of the church to go to the police when members complain of being victims of crimes perpetrated by Church leaders.
Denson is the second woman to accuse Bishop of sexual assault. Last month, the Mormon Church said it was investigating both complaints and vowed to "bring accountability" for what occurred.
"Our hearts ache for all survivors of abuse, and the Church is committed to addressing incidents of abuse wherever they are found," a spokesman for the Mormon Church said in a statement to ABC News today. "As this is now an active legal matter, we are unable to make further comment at this time. We are confident that the legal system will ensure a just result in this case."
Denson said she joined the Mormon Church as a teenager, after meeting a group of young members who inspired her.
"It changed my life," she said, adding that she had been previously abused. "I started taking the missionary lessons, and I loved the Gospel. I felt joy, I felt peace, I felt safe for the first time in my life."
At the age of 21, she enrolled in the Mormon Church's Missionary Training Center in Provo, Utah. Bishop was the president of the training center and Denson said he immediately singled her out for attention, asking her to give her testimony to the other missionary trainees and to lead prayers.
"You have to understand that President Bishop made me feel special," Denson said. "He told me I was special. He told me I was going to be amazing. I had never had anyone in the church that was so high-ranking ever pay attention to me. I loved it, I needed it, I was desperate for it."
She said he began calling her out of classes to come to his office and initially other female missionary students were also present as Bishop counseled them.
"And then it became one on one," she said. "So I was called out of class to visit with the MTC president in his office one on one. Those conversations were inappropriate and sexual in nature."
She said one day, Bishop invited her to go into his secret basement room at the Provo facility, a space he allegedly told her was where he went for prayer and "spiritual contemplation."
"So we went down the dark tunnel ... where he unlocked the room, where he had a bed, a TV, a VCR and unlabeled VHS tapes," she said, pausing to collect her emotions. "Joseph Bishop tore my blouse open, pulled my garments and pantyhose down" and allegedly raped her.
She said she was eventually able to kick and fend him off.
"When I was pulling up my pantyhose or trying to button up my blouse or put myself together, he said to me, 'No one will believe you. Look at you. Look at me,'" she said. "So when I left his secret room in the basement I went to my dorm and I laid down and I pretended I was sick."
She said she never told anyone about the attack until 1987 when she went to a bishop at the Mormon Church and he promised her he would investigate her complaint. But nothing ever happened, she said.
"We're taught in the Church, we don't go to the police, we go to the bishop, we go to the state president," Denson said. "Trusting that, and obeying that and believing that that's the reason why I didn't go to the police all those years ago. It was never suggested to me that that would be appropriate. So I went through the church for three decades."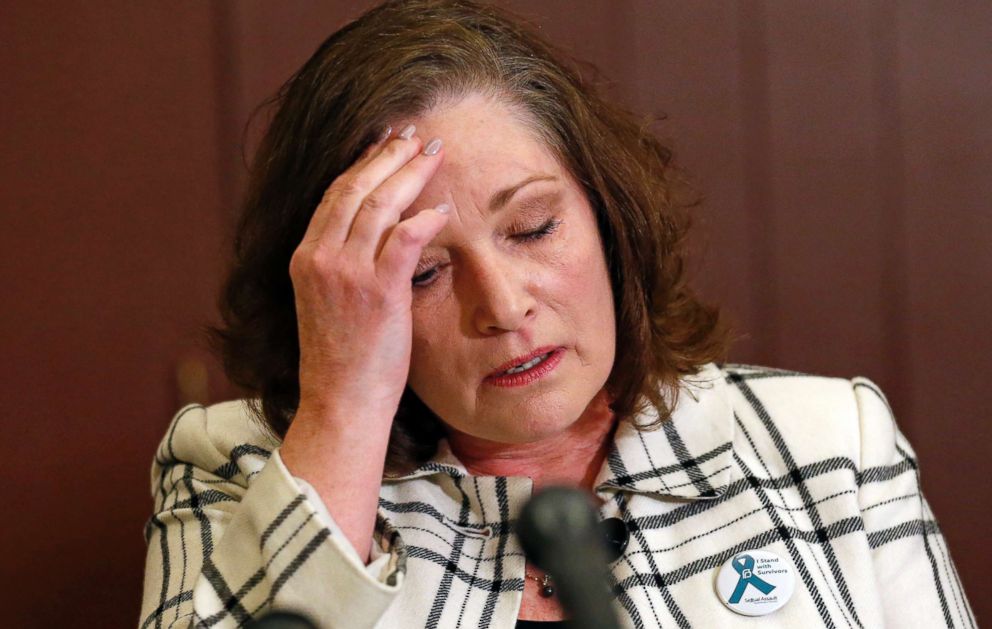 She said that with the encouragement from friends, family and the #MeToo movement in which women began to speak up about being victims of sexual assault and harassment by powerful men, she decided to finally go to the police.
In November 2017, she says she reported Bishop's attack to the Brigham Young University Police Department. She also tracked down Bishop in Arizona, where she confronted him about the attack.
In the conversation Denson recorded, Bishop said he couldn't recall the assault, but confessed to other sexual attacks, Denson said. The recording was posted in December on the website MormonLeaks, a Church watchdog group.
"The Church has great faith in the judicial system to determine the truth of these claims," the Mormon Church said in a statement last month. "Nevertheless, the Church takes seriously its responsibility to hold its members accountable for their conduct with respect of the laws of God and man."
An attorney for Bishop did not respond to ABC News' request for comment.