Woman dragged off Southwest plane blames profiling: 'I was a brown woman with a hoodie'
Anila Daulatzai, 46, faces multiple charges after the incident on the plane.
October 5, 2017, 11:18 AM
— -- The Maryland woman who was forcibly removed from a Southwest Airlines plane in a dispute over dog allergies alleges she was subjected to disparaging treatment by the law enforcement officers who escorted her off the plane.
"For me, it was clear a lack of conflict-resolution skills with them," Anila Daulatzai, 46, told ABC News of her interaction with the Maryland Transportation Authority Police (MDTA). "There's something they just didn't trust me with."
She continued, "I was a brown woman with a hoodie."
Daulatzai said she is two months pregnant and was traveling to Los Angeles to care for her elderly father Sept. 26 when the incident occurred. She was forcibly removed from the plane at the Baltimore/Washington International Thurgood Marshall Airport in Maryland after refusing to leave on her own.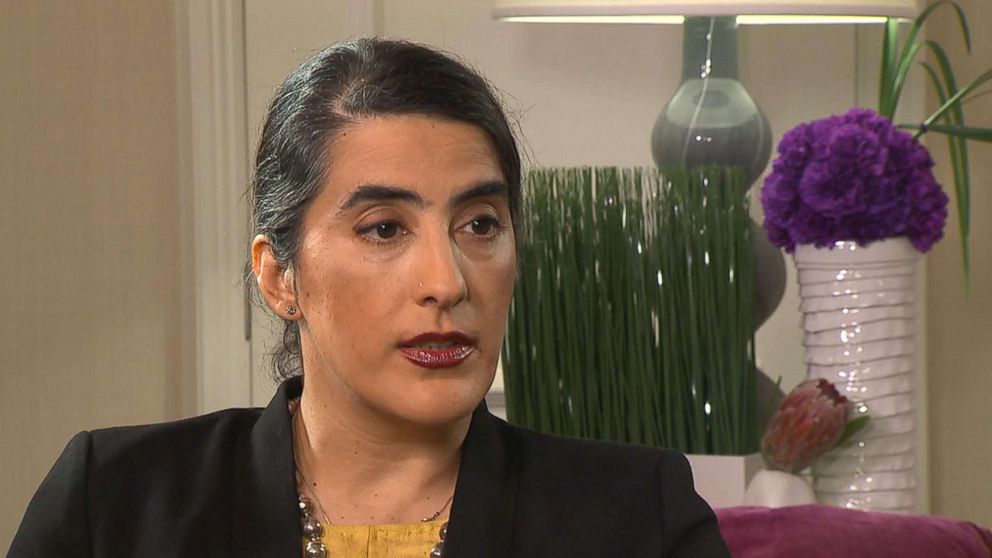 Video of the incident taken by a fellow passenger was widely shared on social media.
Daulatzai says the incident escalated after she asked whether there were any dogs on the plane.
"When I boarded the plane, the first thing I asked the flight attendant was, 'How many dogs are going to be on this plane?'" she told ABC News, adding that she "never, never" told Southwest officials that her allergy to dogs was life-threatening.
Daulatzai, who holds a faculty appointment at the Maryland Institute College of Art, found a seat away from dogs on the flight. She says the flight's captain continued to ask her about the allergy.
"He started by saying, 'I'm uncomfortable with you being on this plane,'" she said. "I said, 'I'm sorry. I'm the primary caretaker for my father. I need to be there. I'm asking you to reconsider.'"
Daulatzai was arrested and charged with disorderly conduct, failure to obey a reasonable and lawful order, disturbing the peace, obstructing and hindering a police officer and resisting arrest, according to Maryland Transportation Authority Police.
Daulatzai and her lawyer, Arjun S. Sethi, said in a statement Wednesday that Daulatzai was questioned while grading papers on the flight.
"Despite trying to convince the crew that she would be completely fine on the plane, she was asked by another Southwest representative to leave the plane," the statement said. "Shortly thereafter the Maryland Transportation Authority Police pulled her from her seat by her belt loop, dragged her through the aisle exposed with torn pants, and humiliated her for the world to see in a now viral video."
The statement continued, "The Maryland Transportation Authority Police later disparaged her, accused her of lying about her pregnancy, and made racist remarks about immigrants."
Daulatzai suffered physical injuries and mental trauma, according to her lawyer. They plan to take legal action against Southwest.
"We fear that when you Google her, the first thing that is going to come up are these criminal charges, which we plan to contest," Sethi told ABC News.
Southwest Airlines and MDTA officials did not reply directly to Daulatzai's allegations of racism on the flight when asked by ABC News.
Both Southwest Airlines and at least one fellow passenger contest Daulatzai's claim that she never said her allergy to dogs was life-threatening.
Southwest Airlines officials told ABC News in a statement that they were "disheartened by the way this situation unfolded and the customer's removal by local law enforcement officers."
The airline added that it publicly apologized to Daulatzai and has "made several attempts" to contact her directly since the incident.
"Southwest Airlines was built on Customer Service, and it is always our goal for all Customers to have a positive experience," according to the airline's statement. "Our reports indicate the Customer stated that she had a life-threatening pet allergy, but she was unable to provide the medical certificate necessary to complete travel. There was one emotional support animal and one pet onboard the aircraft."
The statement continued, "Our policy states that a Customer (without a medical certificate) may be denied boarding if they report a life-threatening allergic reaction and cannot travel safely with an animal onboard. Our Flight Crew made repeated attempts to explain the situation to the Customer, however, she refused to deplane and law enforcement became involved. We do not have any further comment to provide."
Southwest Airlines' website does not mention the required medical certificate. It states that airline representatives will seat a passenger with an allergy far away from the animal, as Daulatzai claims she was trying to do.
"If a customer is severely affected by allergies to an animal and notifies us of his/her allergy at the departure gate, we can ensure that the customer with the allergy is seated as far away from the animal as possible," Southwest's policy reads.
MDTA officials told ABC News in a statement that they "responded to a direct request from a Southwest Airlines' captain to remove a passenger from a plane."
"Despite her clear attempt to resist a law enforcement officer, Ms. Daulatzai was professionally removed from the aircraft within the guidelines of the MDTA Police," the statement added. "This remains an open case that will be handled in the appropriate venue, not through various media channels."
ABC News' Henderson Hewes, Erin Dooley and Kelly McKelvey contributed to this report.