One of the married lawyers accused of storming the wife's former employer's home was the unwitting accomplice of her controlling husband, her defense argued in court today.
Interested in
?
Add as an interest to stay up to date on the latest news, video, and analysis from ABC News.
The attorney for Alecia Schmuhl said she didn't know what was going on when her husband, Andrew Schmuhl, drove them to the home of her former boss and posed as a law enforcement officer to gain entry.
Once the door was open, prosecutors said, Andrew Schmuhl tasered the terrified victim, then fired a handgun at the victim's wife, though he missed.
Andrew Schmuhl then bound the victim with flex cuffs, state prosecutor Ray Morrogh said, and engaged in what Morrogh described in the Fairfax, Virginia, court as "torture."
Today's hearing in Fairfax County General District Court was held to evaluate Alecia Schmuhl's bond prospects. The judge ruled against her, saying she posed "extreme danger" to the state.
"There's a whole lot more about this" case to come out in the weeks ahead, Judge David Schell said.
The victims were not identified in court, but the law firm of Bean Kinney & Korman said they were Leo Fisher, the firm's managing shareholder, and his wife. Bean, Kinney & Korman also confirmed that Alecia Schmuhl worked at the company from Feb. 13, 2013 until Oct. 28, 2014.
"Our hearts go out to a wonderful colleague [Fisher] and his beloved wife," the firm said in a statement. "We are doing everything possible to support them through this ordeal and pray for their recovery."
The prosecutor said in court today that the law firm "bent over backwards" to accommodate Alecia Schmuhl but, in the end, let her go.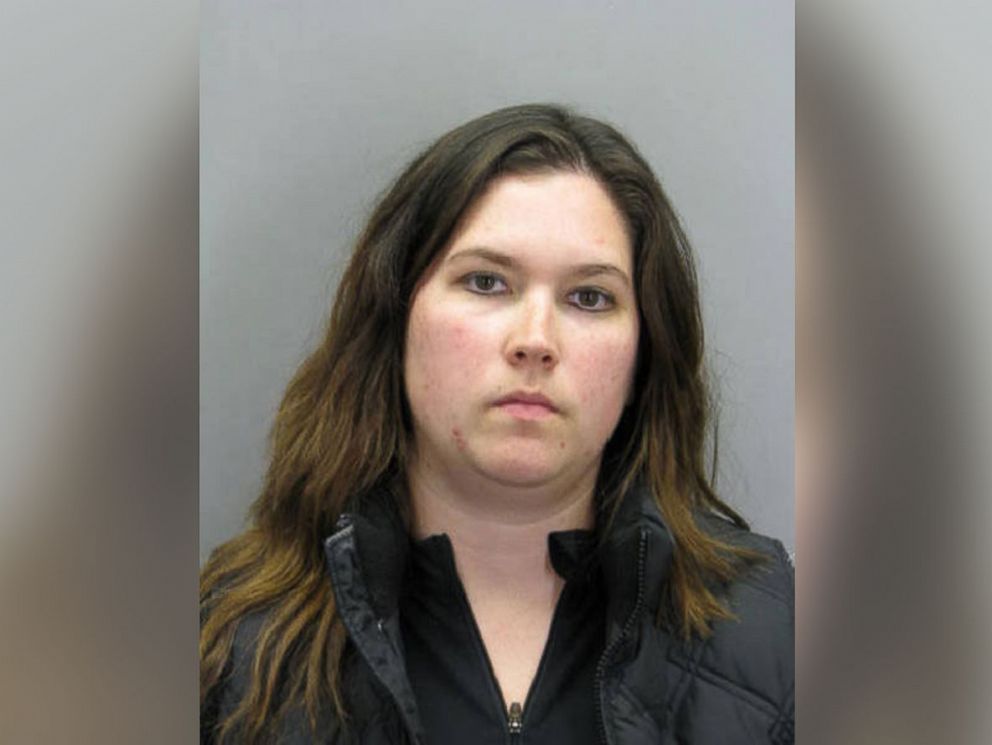 Fisher can barely speak after being stabbed multiple times in the head and is conversing with investigators via handwritten notes, Morrogh said.
Prosecutors today said Andrew Schmuhl is a former military intelligence officer and member of the JAG Corps who has been out of work for two years.
Schmuhl had his wife wait outside during the alleged attack, they added, flickering the lights at some point, perhaps as a signal to her.
It was not clear how long the alleged attack lasted but, at some point, Andrew Schmuhl left the victims, telling them he was "going to come back to finish this job," prosecutors said.
Fairfax County Police earlier reported that one of the two victims was able to set off a home security alarm, which prompted the assailant to flee. When police arrived, the victims gave officers a description of their attacker, which included enough information about the getaway car to help police find the vehicle "a short time later."
Upon approaching the vehicle, police found Andrew Schmuhl wearing nothing but a diaper, with his bloody clothes and weapons in the trunk, prosecutors said today.
Alecia Schmuhl's defense attorney said that her husband forced her to drive and it was not a high-speed chase.
Both suspects are charged with two counts each of malicious wounding and abduction by force or intimidation, but Alecia Schmuhl also faces a charge of obstruction of justice without force and a felony count of eluding or disregarding police.