— -- The year was 1967 and Kathrine Switzer was mentally preparing herself for the long road ahead as she pushed into the second mile of the Boston Marathon. She was just coming into view of the press trucks when she felt a race official's hand on her sweatshirt.
"He came up from behind and surprised me and grabbed me. I was very terrified and afraid, there's no question about it," Switzer told ABC News Thursday.
As race official Jock Semple tried to rip Switzer's bib off, cameras flashed. She had a split-second decision to make: Step off the course or keep running the 26.2-mile race.
Up until that moment, the Boston Marathon had only been officially run by men. Though there were no rules that outright banned women from the course, many assumed women were not capable of running that distance. In 1967, the longest track race for women at the Olympics was just 800 meters, while cross-country races for women maxed out at about 1.5 miles.
Other women before Switzer had run the Boston Marathon without a bib, but she was the first to do so with one, signing up with her initials and last name, K.V. Switzer, which no one questioned until race day.
"I knew I had to finish the race, because no one would believe women could do it unless I did," Switzer said. "I had to finish the race no matter what."
Switzer broke free of Semple, who was shoved to the ground by her boyfriend, and she continued on.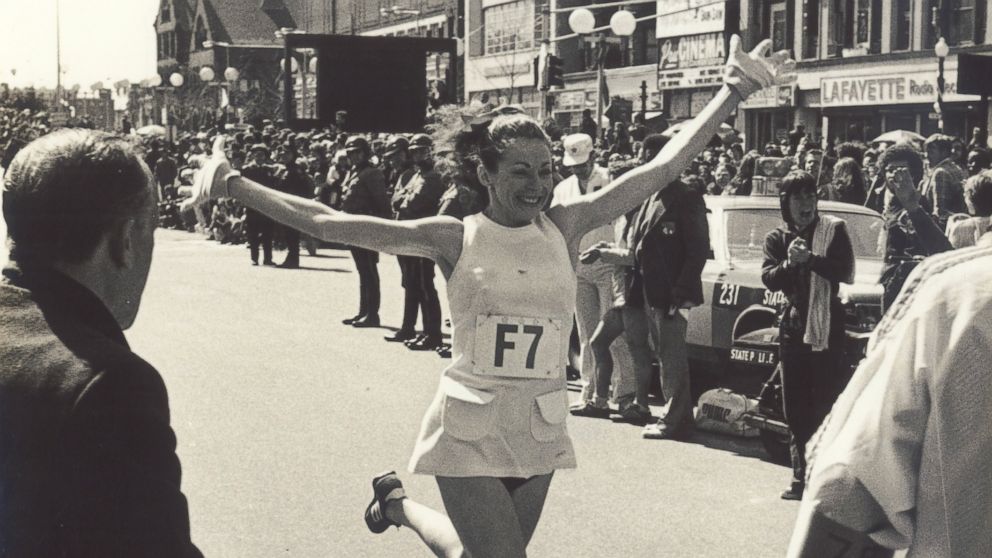 That day, Switzer went from a 20-year-old runner to a feminist icon, becoming the first woman to officially finish the Boston Marathon, with a time of 4 hours and 20 minutes. Photos of her encounter with Semple made international headlines.
Now, 50 years later, Switzer is donning her historic bib number, 261, once again in Boston. She'll be in good company: A total of 13,712 women have registered to run this year, the Boston Athletic Association told ABC News.
"I've always wanted to come back to Boston with a sense of gratitude," Switzer said. "Even though it was a negative incident in 1967, it became positive -- one of the greatest positive social movements in women's history. So I wanted to celebrate that if I could."
Trish Trout, 42, is running her second Boston Marathon on Monday. She said she came across Switzer's photo when she was preparing for her first in 2014.
"I look at Kathrine's expression, and you could tell she was definitely in the zone," Trout told ABC News. "He wasn't able to stop her, and it just shows that if you're a woman trying to be in the 'man's world,' it can happen. It just takes a strong person to be able to do that and break through that."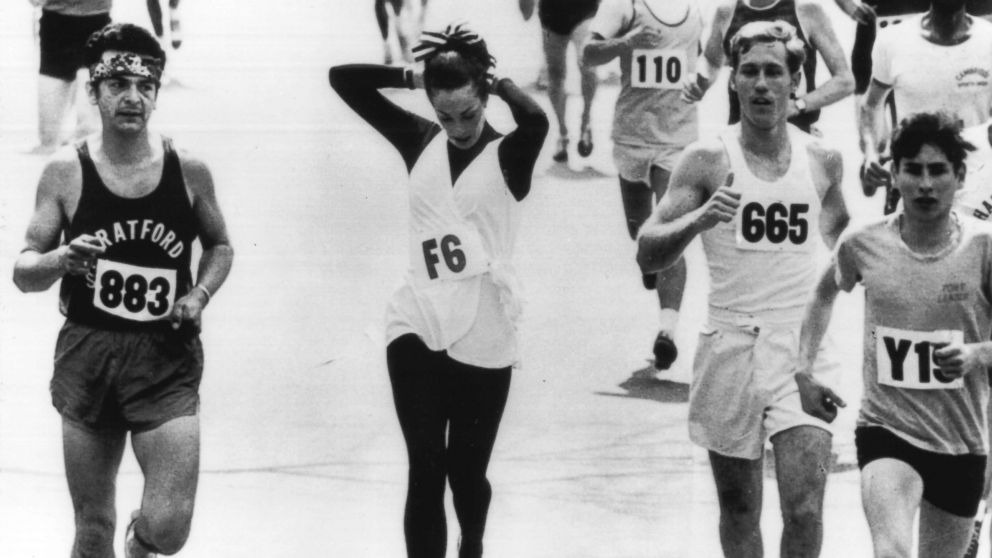 For Switzer, Monday's marathon will be her 40th. Now 70, she said she also wanted to prove that women can keep running at any age. This time around, Switzer will be joined by 125 other runners who are helping raise awareness for her nonprofit organization, 261 Fearless, which helps empower women worldwide through running.
"It's not just about athletic progress. This is a social revolution. Women are doing something that was considered very questionable and suspect even 50 years ago, and now it's a joyful, free, empowering movement that changes their lives," Switzer said.
Nancy Heydinger, 56, told ABC News that she is running the marathon because of Switzer. A lifelong runner who has competed in 25 marathons, she said she finished the 2013 Boston race just four minutes before the bombs went off that year. She has wanted to return to Boston ever since, but a cancer diagnosis and surgery to remove a brain tumor kept her off the course until now.
"Now I'm healthy enough to get back to Boston and run this marathon," said Heydinger, who leads Girls on the Run Vermont, an after-school program that teaches girls confidence and life skills through running. Switzer, who started running at age 12, even visited Girls on the Run Vermont a few years ago.
"I'm so grateful for Kathrine, for who she is and the risks that she took that have paved the way for me and the young girls of the future," Heydinger added.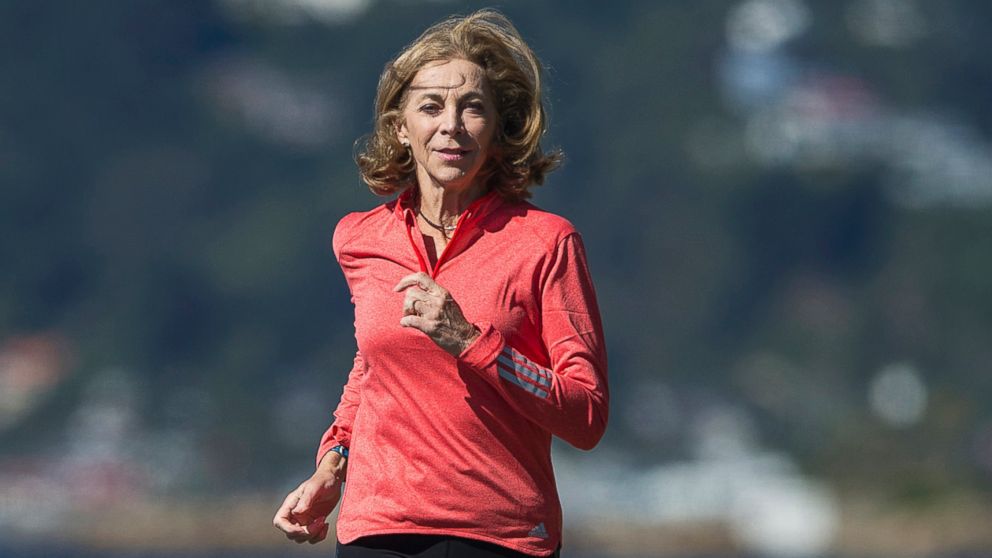 Trout, who said she will be running more slowly with a group to raise money for the Dana-Farber Cancer Institute, is excited to have Switzer literally pave the way in front of her.
"It is cool knowing that she is out there," Trout said. "It's kind of neat that she has helped pave the way and she's running ahead of us, and she's going to continue to run ahead of us."
Switzer said that as a feminist, she's proud of the progress that has been made for women on and off the course in the last 50 years, but believes there's still more to be done.
"I'd like to see women believe themselves that they can have equality and that they should have equality," Switzer said. "They've got to believe it in their hearts, they've got to feel it. And that's why I keep pushing running."