— -- A Chicago-area woman has discovered 109 love letters more than 100 years old that reveal the real-life love story of an American couple -- Daisy Holzworth and John Henderson.
Stephanie Knudson, 28, found and bought three of the letters while visiting a vintage vendor at Chicago's Randolph Street Market last December.
"My friend and I read aloud to each other on the train ride home," Knudson told ABC News today. "They were all written by a Daisy to a gentleman named Tom. Someone who overheard us reading asked if we had more, so I later contacted the vendor and got the rest of the 106 sent over."
All the letters were sent in their original envelopes with postmarked stamps, so Knudson arranged them chronologically and posted the letters one at a time on a new blog she started last month. "109 Love Letters" went viral after Knudson's brother posted about it on Reddit, she said.
Knudson said she's reading the letters for the first time as she transcribes them for the blog, so she's excited to see how Daisy and John go from friends to being married.
"The first love letters we read were in the middle of their story," Knudson said. "Right now, in the beginning letters on the blog, Daisy addresses John as 'Mr. Henderson,' but later on she calls him 'My dearest John,' and signs off with 'Love, Daisy,' as opposed to 'Sincerely, Daisy.'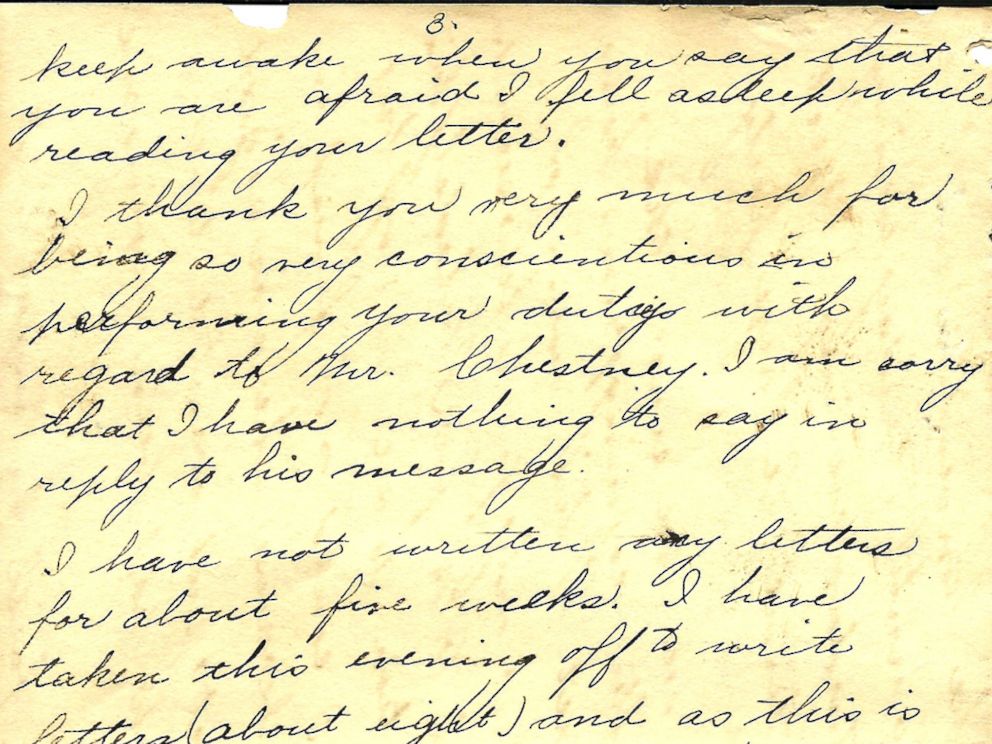 Daisy, who wrote all the letters, is pretty sassy and even flirtatious at times, Knudson said.
In one of the early letters Knudson posted today, Daisy says, "As for men I feel almost disgusted with them. If you expect to hear of my engagement soon I am afraid you shall be disappointed."
In one of the later letters Knudson read on the train, Daisy even calls John "a very naughty boy," she said.
But Daisy's also a very religious woman, Knudson said.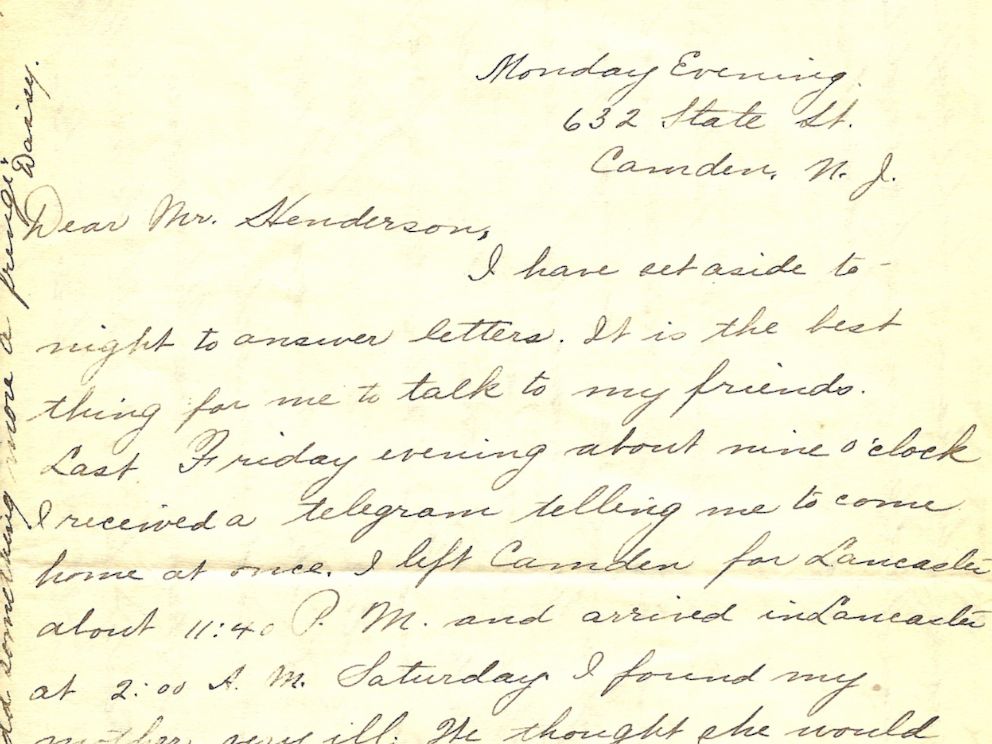 "In the latest letter, Daisy's mom is very ill and her brother just passed away, but she still remains so positive and credits everything to God, Christianity and prayer," Knudson said. "She comes off as a very kind, encouraging woman, and she always compliments John."
The couple is buried next to each other at Mellinger's Mennonite Cemetery in Lancaster, Pennsylvania -- the same city from which Daisy wrote most of the letters. According to their headstones, Daisy died in 1956, and John died five years later in 1961.
For anyone curious to see how the couple's story unfolds and read all 109 letters, Knudson plans on posting the letters once to twice a week on her blog.
"I loved how people wrote back then, and I don't know if people write letters to each other anymore, so it's really interesting," Knudson said. "I'm glad it's took off and people are really enjoying this and doing a lot of research on the couple."