— -- Tammy Meyers, a nurse and mother of four, who was shot outside her house after what Las Vegas police said was a "road range incident with another vehicle" died tonight, a family member said.
Susan Ramos, a cousin of the Meyers family, told ABC News that she died at 7:05 p.m. MT.
Meyers was shot Thursday after a confrontation with several people in another vehicle when she was on the way home from giving her daughter a driving lesson at a nearby school, according to the Las Vegas Metropolitan Police Department.
The other vehicle followed her home, and when she got out of her car, police say someone started shooting.
Meyers' 15-year-old daughter ran into the house before the shooting, and did not witness the incident. Police say one of her brothers came out of the house and fired back at the other vehicle.
Police described one of the people in the vehicle involved in the incident as a white male, approximately 25 years of age, about 6 feet tall and weighting approximately 180 pounds. He has dirty blonde hair worn in a spiked style and has hazel or blue eyes, police said.
The vehicle was described as a four-door gray or silver sedan that may have damage to the front driver's side and may also have been hit by gunfire.
"She had to lose her life for what? I don't understand it and nobody's answered that question," Tammy Meyers' husband Robert Meyers said Friday to ABC affiliate KTNV-TV in Las Vegas. "I don't feel safe, every time you turn around somebody's getting shot.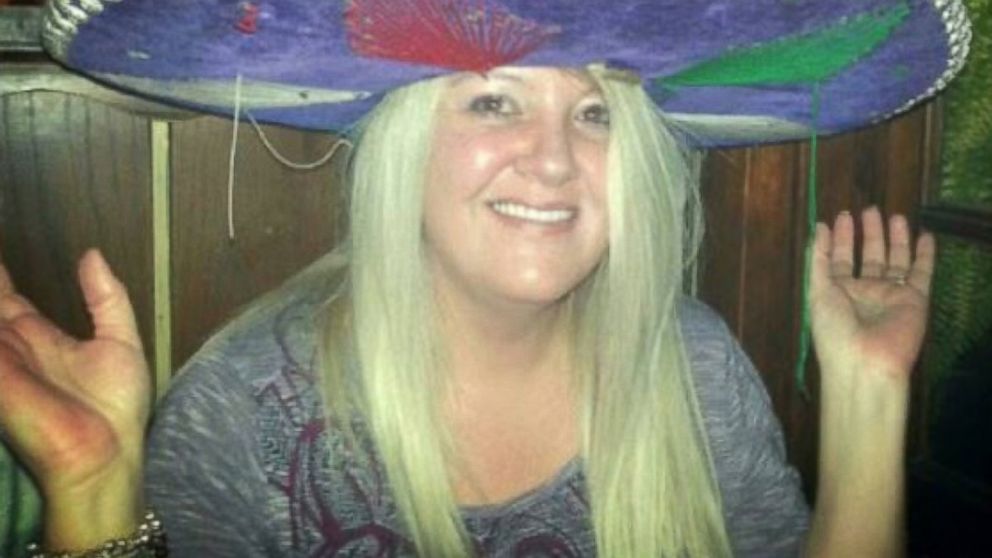 "This was a mother of four, I loved her, and she was a good woman. And she didn't deserve this because all she's ever done is help people," he added.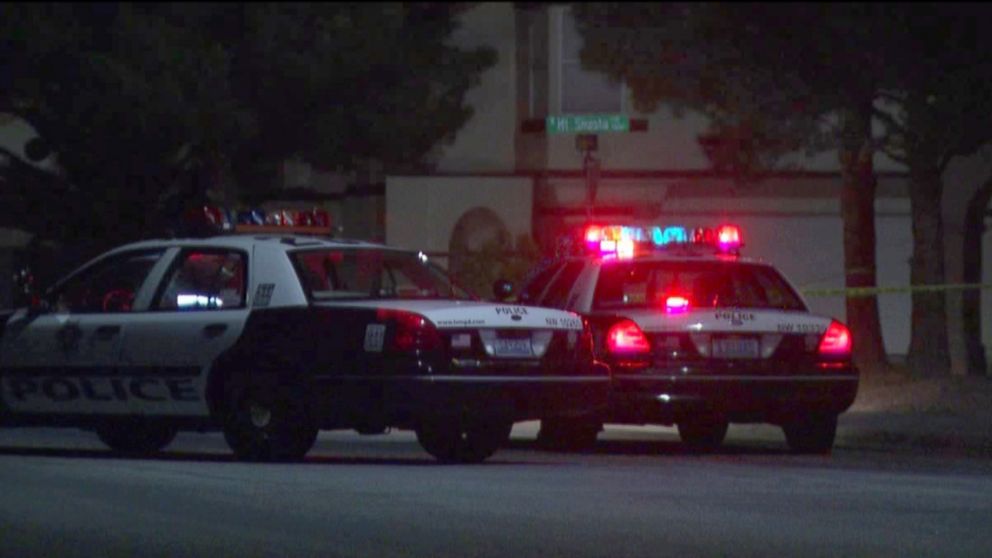 Family members set up a GoFundMe page to raise money for hospital and funeral expenses.
The page says Meyer's death was especially painful, coming on Valentine's Day.
"A day her and her husband cherished every year for the last 25 years where he would always bring her red roses," it said. "Today, we watched as her husband Robert gave her the last red roses that she will ever receive."
ABC News' Kendis Gibson contributed to this report.