— -- Mikayla Holmgren made history on Sunday as the first young woman with Down syndrome to compete in a Miss USA state pageant.
The 22-year-old didn't need to win the crown in order to be recognized with special awards as she brought home the spirit of Miss USA award and the director's award.
"It's really fun," she said. "As I do more pageants and I'm really proud of myself ... this is my dream," Holmgren told ABC Saint Paul, Minnesota, affiliate KSTP.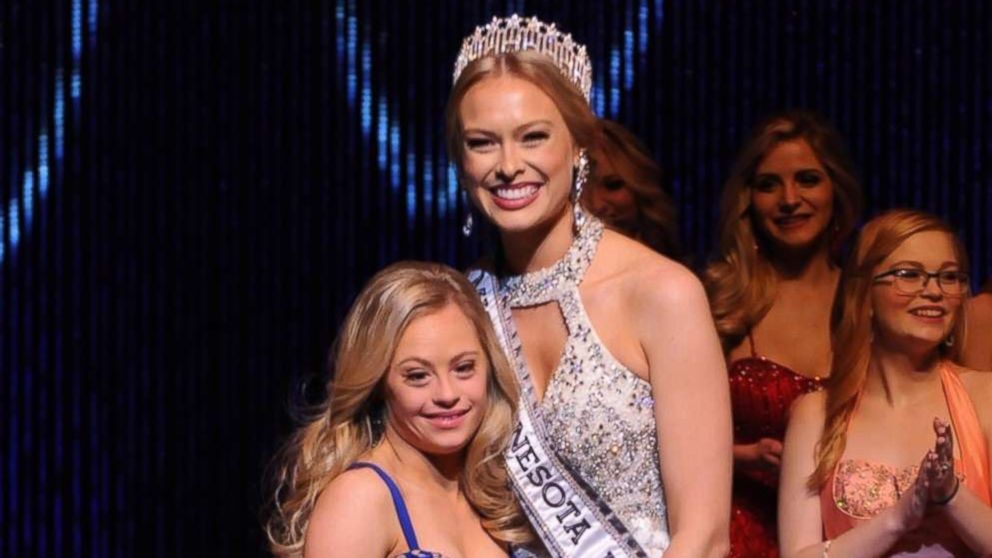 The spirit of Miss USA award is determined by the judges based on letters that have been submitted by contestants' family and friends.
One of Holmgren's friends from her dance classes wrote a letter that was read aloud during the ceremony, said Denise Wallace, the co-director of the pageant.
"[Her friend] wrote about how Mikayla lights up a room and has no expectation for people to treat her differently. She's an incredible spirit," Wallace told ABC News, saying the letter captured everything that they felt encompasses the Miss USA spirit.
The director's award recognizes a young woman that is a standout in the pageant.
"Everyone loved her, every contestant, every family," said Wallace of Holmgren, adding that she feels as though Holmgren is "magnetic."
The audience gave Holmgren a standing ovation when she accepted the awards.
Doing pageants is one of her passions, Holmgren told KSTP.
Her previous pageant experience included her competing in the 2015 Miss Amazing pageant, a pageant for women with disabilities, said Wallace.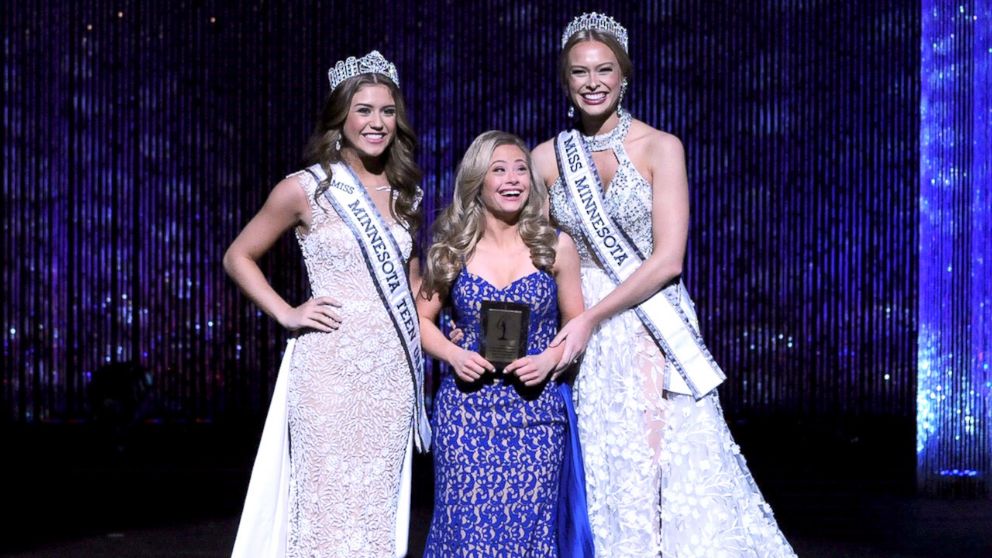 This is the second consecutive year that the Miss Minnesota USA pageant is making history.
Last year's competition featured the first Somali-American woman wearing a hijab in the Miss Minnesota USA competition, Halima Aden.
She made it to the semifinals in the top 15 but didn't make it to the top five.
Aden has since gone signed with a modeling agency and has been on numerous magazine covers, including Vogue, and her success has inspired others to follow in her footsteps, said Wallace.
This year's Miss Minnesota USA and Miss Minnesota Teen USA pageant included nine Muslim women, seven of which chose to wear their hijab during the competition, and Wallace said that Aden's success reminded women that the door is open for them to compete.
One of the Muslim women competing this year was among the top five finalists, winning fourth runner-up.
The competition is held annually and consists of three segments: evening gown, swimwear/activewear, and an interview.
Kalie Wright was crowned Miss Minnesota USA on Sunday while Peyton Schroeder was crowned Miss Minnesota Teen USA. Both will now advance to compete in next year's national pageants.