ARLINGTON, Virginia -- Even in his late 80s, World War II veteran Kenneth Spilman continued to make the journey to Arlington National Cemetery outside Washington, DC. He told his family it was the greatest place on Earth, a place where he could honor those who served.
"He just loved it. He loved going there as often as he could," recounted his wife of 60 years, Marie-Louise Spilman.
Now he is honored among those laid to rest there.
Kenneth Spilman came from a family known for its service to America. The youngest of six brothers who all served in World War II -- Kenneth part of the Army motorcycle police in Europe.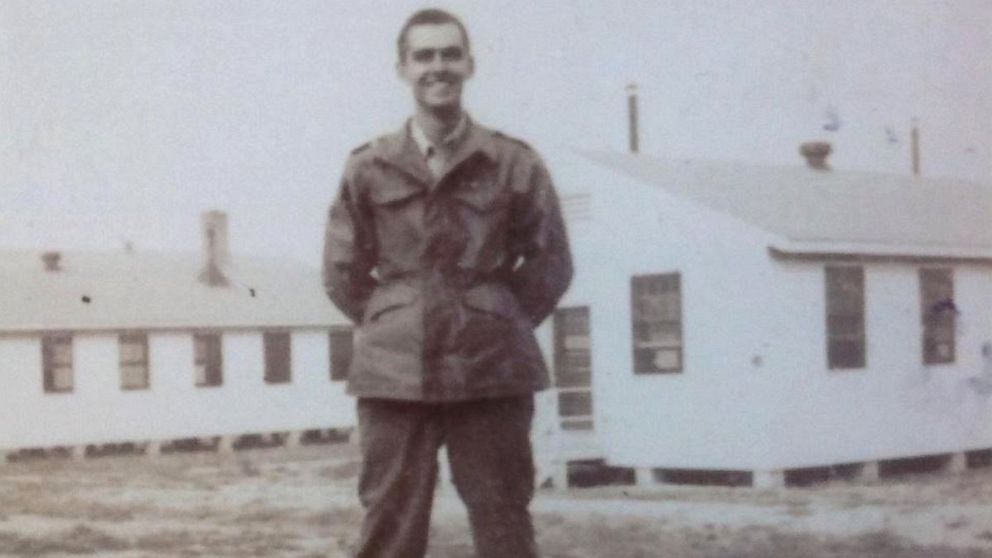 Like many veterans, he didn't talk much about the war but his wife knew some of what he did was difficult.
She said one of his jobs was going into German villages and "making them uncover the mass graves and give a proper burial to the people who were victims in those towns."
Spilman's frequent visits to the cemetery began when he moved to Washington 15 years ago. He and his wife would drive together from their home in Reston, Virginia.
"He just filled with pride. He just was very proud," she proclaimed. "He was proud of all those young men in his war or in any of the wars who were buried there. He felt comfort and he felt he needed to honor them."
Each Memorial Day also included paying tribute to the thousands of veterans who rode their motorcycles as part of Rolling Thunder -- an annual ride to Washington, DC to honor those who served.
"The fumes, unbelievable. We'd be there for hours," his wife remembered. "He was so proud of them all of them and just hooray for you, well done."
But Spilman's special place at Arlington was Section 60, where America's newest war dead are buried, many from Iraq and Afghanistan.
"He would walk among the rows and he would look and he would reflect on those who most recently had lost their lives," said his daughter Stacy Spilman Pontius. "And he would reflect on the parents who had lost a child."
It was such an emotional place that his wife did not want to accompany him. "That was the one place that he would always either start with or finish and just walk, touch the graves, read some of the names," she said.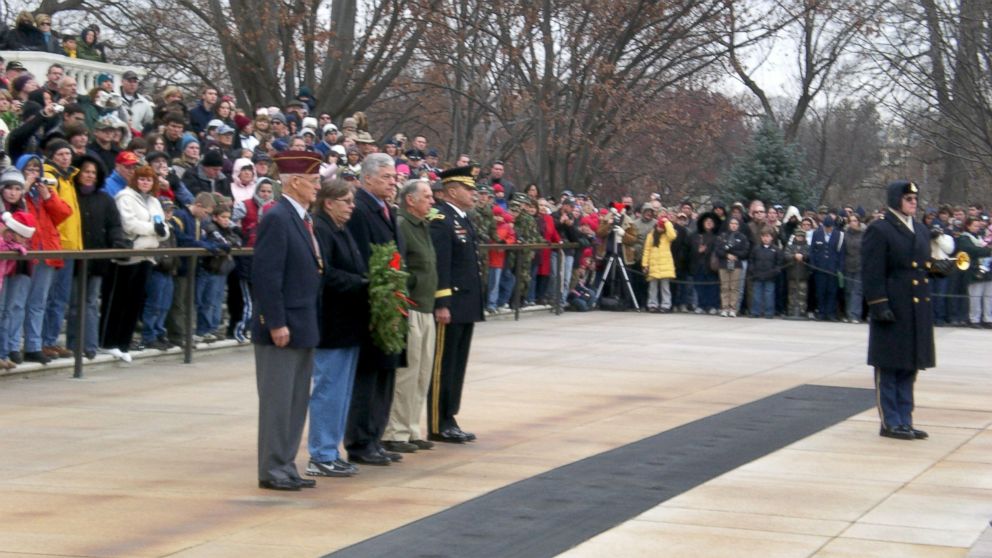 In 2007, his dedication to those who served earned him the honor of laying a wreath at the Tomb of the Unknowns. But Spilman told his family the real honor for him was getting to lay wreaths on individual veterans' graves.
"My father kept returning to the trucks and they would actually line his arms with the wreaths and he never tired. And he was in his 80s," his daughter remembered.
But age would eventually catch up with him and Spilman became ill. His family knew his final wish. After years of honoring other veterans on this hallowed ground, at age 93, it would be his turn after his death in July.
"My dad was an extremely humble man who had the most amazing heart," Stacy recalled with tears. "Just a kind, kind man who will be greatly missed."
On an unusually glorious, sunny and warm day in November, the rifles fired in honor, the bugler played "Taps," the flag was folded, and Kenneth Spilman was laid to rest in his beloved Arlington Cemetery.
"Deep down, that's all he wanted, truly, it was to be buried there," his wife declared.